The Loop
Kraft Nabisco Championship at a crossroads
RANCHO MIRAGE, Calif. -- The Kraft Nabisco Championship is at a crossroads, though there is no reason to suspect it will take a wrong turn. With Dinah Shore Drive just outside the gates as a reminder, it shouldn't lose its way.
But Kraft Nabisco, a company involved in the tournament since 1982, a year before it became the LPGA's showcase major championship, is bowing out after this event, which begins on Thursday on the Dinah Shore Tournament Course at Mission Hills Country Club.
IMG, which is operating the tournament for Kraft for the second straight year, will no doubt continue in a similar capacity, working with a new sponsor.
Its mandate: First, do no harm.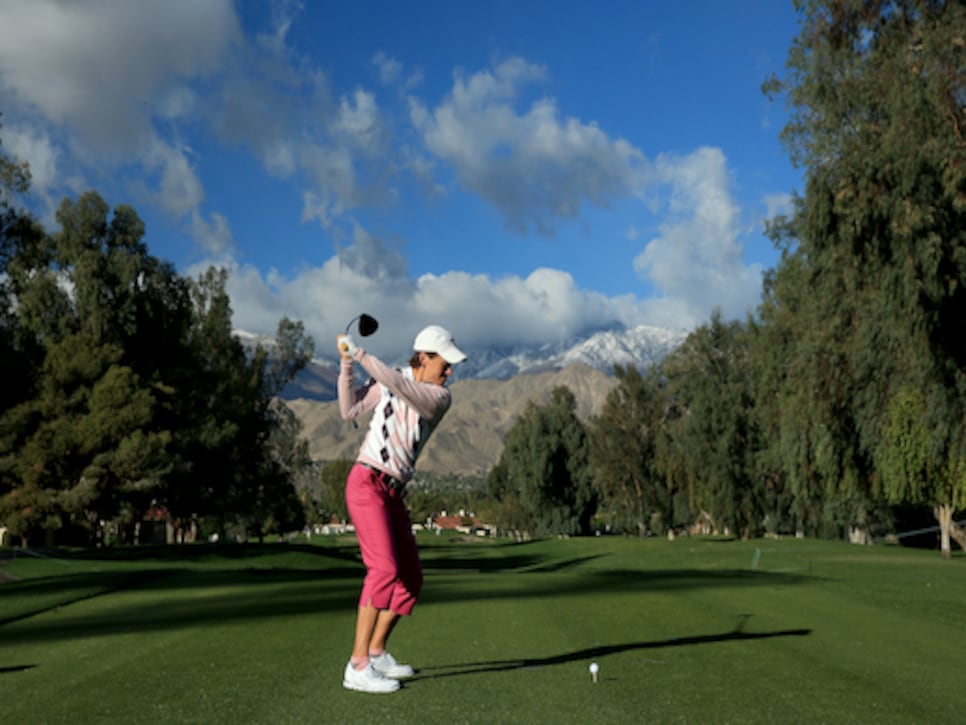 "When I think of a major, I think of this event," Stacy Lewis said. "I think of the tradition, the history. Last night at our champions dinner, just hearing all the ladies talk about Dinah Shore, all the traditions that have been built here...this is what our tour is about. We have one of the best celebrations on tour. The walk across the bridge, the walk when you have the lead coming up Sunday, it's the best."
The tournament began in 1972, as the Colgate Dinah Shore Winner's Circle, and became a major under the Nabisco Dinah Shore banner in 1983. Shore was principally responsible for giving the Kraft Nabisco Championship the cachet that it enjoys in women's golf.
"I do think there's this sense that everything will be OK," Golf Channel's Judy Rankin said. Rankin has been there since its inception, first as a player, now as a broadcaster. "It's such a magnificent product in women's golf, and it is the one product [where] fans of golf know the golf course, know the drill, and know that it is prior to the Masters, and it has a familiarity like Augusta does where people know the holes that are coming up.
"If I had one tournament to go try to sell, I'd sure like to try to sell that one."