The Loop
Kraft Nabisco Championship announces nine amateur invitees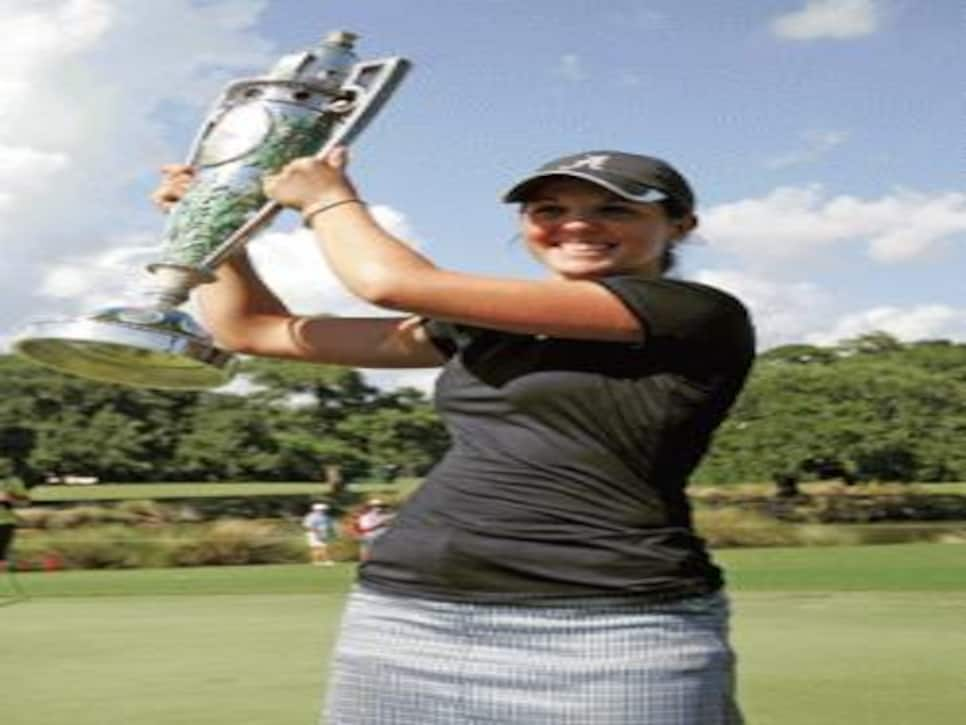 Invitations to compete at the LPGA's Kraft Nabisco Championship went out to 10 amateurs, with nine confirming their acceptance -- and one declining out of loyalty to her college team.
Tournament director Gabe Codding announced Tuesday that in addition to Alabama sophomore Emma Talley, an automatic invitee based on her victory at the U.S. Women's Amateur last August (shown), fellow college players Alison Lee (UCLA), Ashlan Ramsey (Clemson) and Annie Park (USC) will tee it up in the year's first women's major April 3-6 at Mission Hills C.C. in Rancho Mirage, Calif. They will be joined by top juniors Minjee Lee (the No. 1 ranked amateur in the world), Su Hyun Oh,Angel Yin,__Brooke Henderson and__Nelly Korda.
Three of the participants (Alison Lee, Ramsey and Yin) have previously played in the Kraft Nabisco. Seven have competed previously in major championships, with only Minjee Lee and Oh making their debuts.
Stanford sophomore Mariah Stackhouse, however, turned down her invitation despite being holding the No. 11 in the World Amateur Golf Ranking. The Cardinal are schedule to play in the Ping/Arizona State Invitational April 4-6 in Tempe, Ariz., and Stackhouse told Kraft Nabisco officials she intended to compete in in the college event.
"By sticking with her team, I have no doubt that with the character Mariah displayed here that we'll be seeing her here very soon," Codding said.