Voices
With an ongoing string of first-time major winners, expect the unexpected in KPMG Women's PGA Championship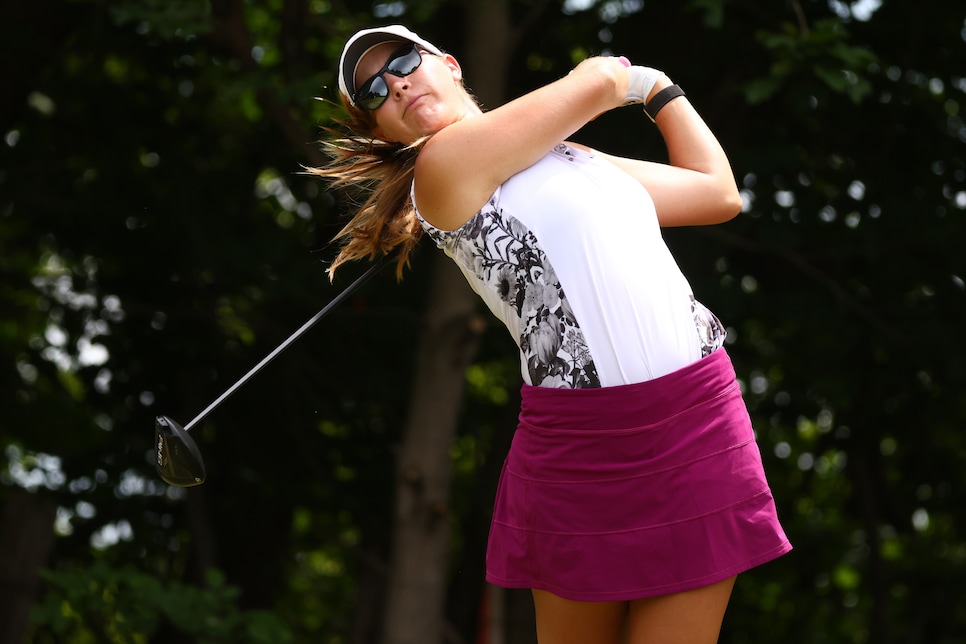 Jennifer Kupcho is seeking her first LPGA and major win.
Gregory Shamus
JOHNS CREEK, Ga. — My pick to win the KPMG Women's PGA Championship is America's Jennifer Kupcho, and until you prove me absolutely, comprehensively wrong, I will insist that it's dead on the mark. Why am I picking Kupcho? There are a few good reasons, such as the fact that she's the No. 24-ranked golfer in the world, finished second at an LPGA Tour event earlier this season and heads into this week on the heels of a top-10 finish at the Meijer LPGA Classic. That said, her 2021 form hasn't been scintillating outside of those events, and I have to admit that I'm not relying entirely on science and logic to make my pick.
In fact, there's an element of mathematical mysticism at work here. Women's golf at this exact moment is replete with first-time major winners, and we're currently on a streak of seven straight first-timers. Study the history, and that's unprecedented—never before has there been such a long streak.
For seven of the most recent first-time winners since 2019—Patty Tavatanakit, Yuka Saso, A Lim Kim, Hannah Green, Jeongeun Lee6, Hinako Shibuno and Sophia Popov—it was their first American LPGA Tour win period. In these results, we see an emphatic absence of pattern, and in this emphatic absence of pattern we can detect … that's right, a pattern!
Which sent me to the World Rankings list. Who was the best player, I wondered, who had never won a major or even an American LPGA event, and who was playing this week at the Atlanta Athletic Club?
Nelly Korda is the non-major winner who looks to be in the best form, but I disqualified her outright for winning twice on the LPGA Tour this year. Japan's Nasa Hataoka, ranked 11th, was the best without a major or an LPGA Tour win in 2021, but that frankly wasn't good enough, since she's won before. I had to go all the way down to No. 24, and Kupcho to find my sure winner—no majors, no career LPGA victories. From what I'm seeing online, you can get 60-1 on her now, and I wholeheartedly recommend emptying the savings account to make your fortune. It's a lock.
OK … let's come back to Earth for a moment and get serious. (Although if Kupcho does win, I will forever insist those first paragraphs were legitimate.) Even if we take the recent stretch of new winners in context—it's still a small sample size, and COVID has a way of skewing everything—what we're seeing is remarkable. Why is it happening? If you believe Mariah Stackhouse, the Atlanta resident playing in her hometown and one of the players hoping to become the latest first-time winner, it's a situation that grows on itself.
"The tour gets deeper and deeper every single year," she said. "I think what that's showing is the depth of the tour is increasing, and at this point it doesn't really matter where anybody is in the rankings. You know that each player out here has the capacity to connect at the right time, at the right week. So I think you see each of us showing up every week with the understanding that this could be my week … the more you see those first-time winners, the more every single one of us believes it."
Green, who captured the 2019 KPMG Women's PGA title to join the first-timers club, argued that there's a benefit to a certain level of inexperience.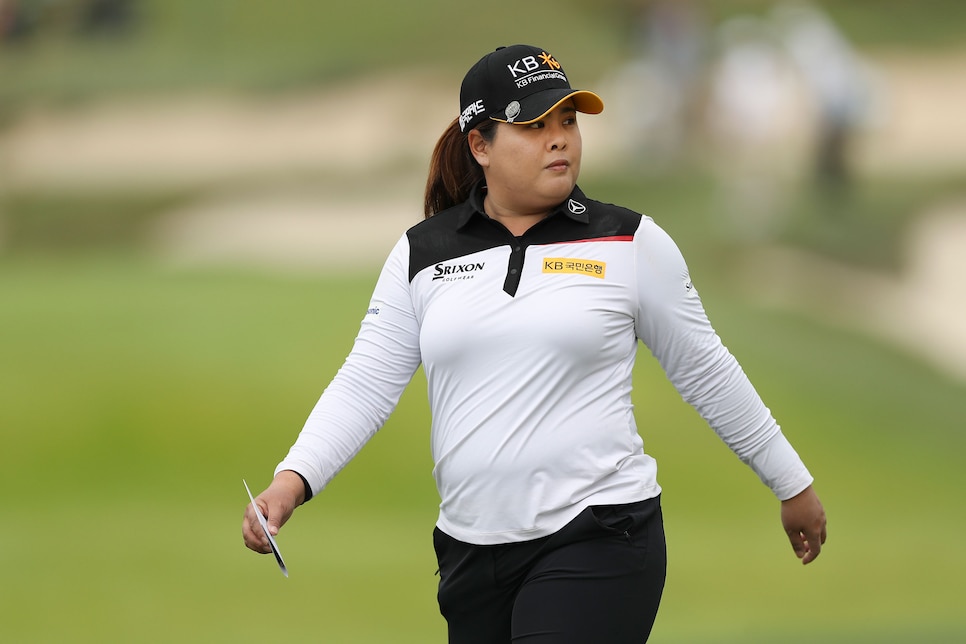 Some players think that we won't see the domination of the LPGA the way Inbee Park did it.
Meg Oliphant
"I think because it is the first time, you're in that position, you don't really know what you have to lose," she said. "I think that's probably what helped me. ... I guess they're just young and free and no real bad memories."
Green said that when she was contending this past May at the HSBC Women's World Championship, she was even more nervous, and there were no spectators around. (Green finished second.) She also echoed Stackhouse's point about depth.
"I don't know if we'll see many players that have the record that [seven-time major winner] Inbee Park does," she said. "I played with her the other day and when she got announced at the tee it was 21 wins. I was like, 'Wow.' That makes me want to smile. I don't know if we'll see anyone quite do that."
"I mean, you're seeing it in college," said Ally Ewing, a two-time LPGA Tour winner looking for her first major. "I consider myself a late developer, bloomer, as far as in the golf world. I wasn't highly recruited, but I managed to play great golf at Mississippi State because I was surrounded by great people ... by the time you get out to the LPGA Tour I think you're a little bit more prepared."
All of these are viable reasons why first-time winners are so common, and it raises the question about whether we've reached a new era in women's golf in which a career like Inbee Park's, complete with seven majors, will be harder to achieve than ever before.
"I think it's going to be a while before you see anyone do what Inbee has done," said Stacy Lewis, a two-time major winner. "I just think the level of talent is too good right now to really have somebody dominate ... it's just so hard to win now. I look back 10 years ago, you probably had maybe a handful of players, 30 players, that probably could win that week, and now you could probably go down to 70 or 80."
All of which means that predicting what will actually happen this week in Atlanta is something of a fool's errand. And until the next superstar emerges, or even the next multiple major winner, you might as well try to pick patterns out of the chaos. When all else fails, go with Jennifer Kupcho. My guess is as good as yours, and in this era of unpredictability, why not?