The Loop
Kostis: Tiger "chose incorrectly" in interview
It was one of the more uncomfortable moments of the 2010 Masters. Immediately after what was assuredly a frustrating final round, Tiger Woods -- who had just shot 69 to finish T-4, five shots behind Phil Mickelson -- was approached by Peter Kostis of CBS for an interview. It did not go well. Woods was rude, surly and not much more than monosyllabic.
"With Tiger last year, I tried to ask open-ended questions that would give him an opportunity to go wherever he wanted to go with his answers," says Kostis. "He chose, in my opinion, incorrectly.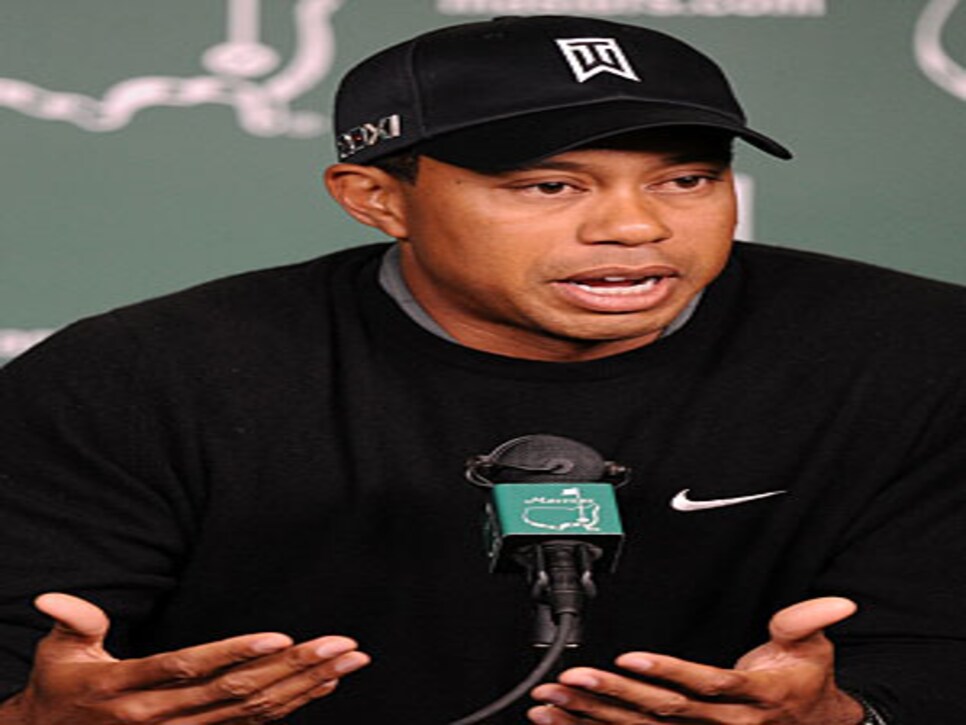 "I first asked him to put the week in perspective. And he said it 'sucked' because he didn't win. He was angry because he hadn't won. Maybe if the interview had taken place 20 minutes later after he had had a chance to calm down, I would have gotten different answers. But I think it would have been appropriate for him to say the fans were great, that Augusta National is wonderful and that the Masters is his favorite tournament and that he did his best. Whatever. But that scenario just wasn't meant to be.
"I tried to help him out by saying that he had made mention of trying to control his emotions and behavior on the course, but until he holed out for eagle on the 7th hole, I had seen nothing from him emotionally. I went on to say how that process must be difficult and that it would take time to find the balance between no reaction and over-reaction.
"At that, he bit my head off. His feeling was that he was hitting it so badly he wasn't going to show much emotion. Or whatever he said.
"My final question was, 'when can we expect to see you play again?' And all I got back was a short, 'I don't know.' Which is fine. It is his prerogative to answer questions any way he wants to. I just try to ask the questions the people at home would want to ask."
(Photo: Harry How/Getty Images)