Fire pit collective
Korn Ferry Tour Q School Second Stage Edition: Pressure-packed responses, familiar names and heartbreaking tales
Editor's Note: This article first appeared in Fire Pit Collective, a Golf Digest content partner.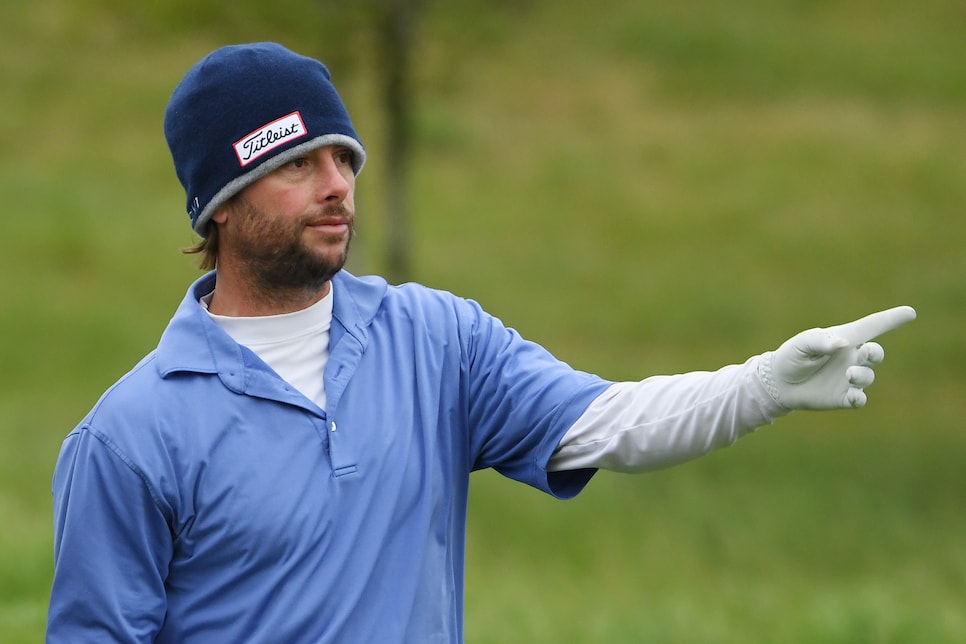 The second stage of Korn Ferry Q school wrapped up last week. It is a huge hurdle to clear, as everyone who makes it to the final stage is guaranteed at least conditional status, but there is still work to do. Only the top 40 (and ties) at the final stage will earn guaranteed starts next season. Those who finish outside the top 40 will play the waiting game to see what (if any) events they get into.
The field for the final stage will include more than 150 players. The medalist (and ties) will be fully exempt for the season. The top 10 get 12 guaranteed starts to begin the season, while the top 40 are guaranteed eight starts. The Korn Ferry season begins in the Bahamas in January.
Here are some clutch performances, some heartbreak, along with notable misses and much more, in our second stage recap.
Brad Hopfinger: Heading to the back nine on the final day in Valdosta, Ga., he was five outside the number. Hopfinger, who has 136 career Korn Ferry starts, then birdied six holes, shot 30 and moved on by one.
Michael Johnson: Also at the Valdosta site, Johnson matched Hopfinger's 65, moved up 27 spots and snuck into final stage by one. After the round Johnson told me in a text: "Days like this remind you why you play."
Spencer Levin: The cult hero and Tour veteran shot the best score of the day in the final round at Bear Creek in California and got through on the number. He finished early and had an agonizing wait as he (along with five other players) moved in, were bumped out, and finally were back in.
Henry Chung: After struggling all day, Chung came to the 432-yard par-4 last at Bear Creek needing a birdie. He knocked his approach shot to about five feet and holed the putt to advance on the number. (He did a huge fist pump after making the putt. Levin and the five players he was tied with assumed that birdie had knocked them out, but they didn't know Chung had bogeyed the previous hole.)
Cyril Bouniol: The 35-year-old Frenchman fired a final-round 63, including a birdie on the short par-four 9th (he started on the back), to make it through. Kevin Prise from the Korn Ferry Tour tweeted about the struggle Cyril has had with his health over the last few years.
Jack Maguire: A final-round 61 is good anytime. A final-round 61 at Q school is even better. Maguire, who sat two outside the number heading into the final round, didn't have to sweat the cut line after making nine birdies and an eagle.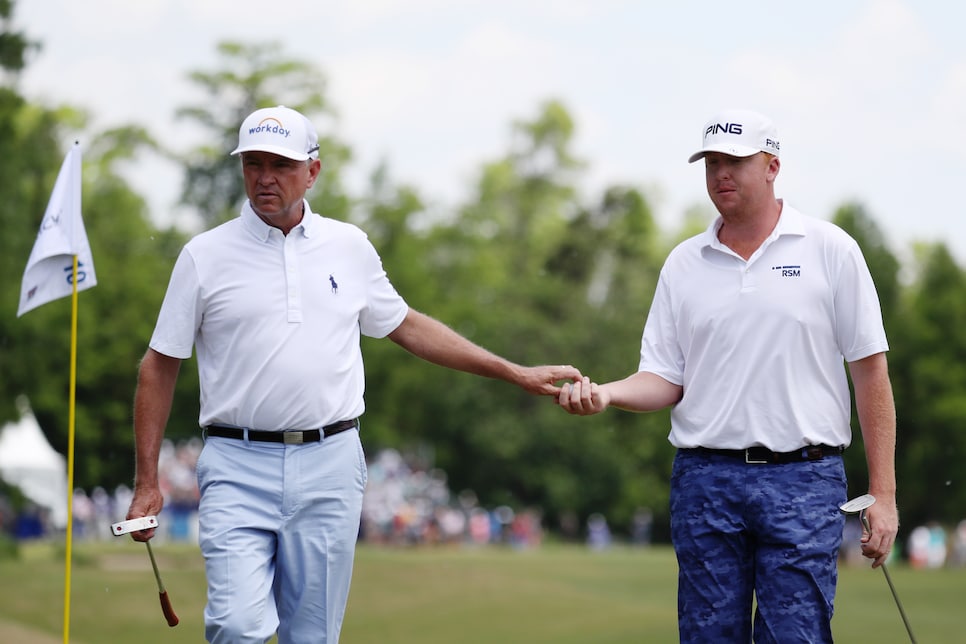 Dru Love, Nick Cantlay, Sean Jacklin, Gunner Wiebe: The sons of PGA Tour winners (Love, Jacklin, Wiebe) and the brother of a multiple PGA Tour winner (Cantlay) failed to advance.
John Lyras: He was two inside the number with four holes to play, but a quadruple-bogey 8 on the 431-yard par-4 15th hole at Bear Creek derailed his hopes.
Mickey Demorat: The Monday Q regular fired a final-round 73 in Florida on a day the field averaged 69. Demorat went from comfortably inside the number to missing by one, closing with a bogey at the par-5 home hole.
Chris Erwin: The first story I wrote for Fire Pit Collective was about Erwin and his amazing family. A U.S. Army veteran, he told me he was playing the best golf of his life, and it was showing. He bogeyed four of the last six holes in Alabama to miss by two strokes. He called me a few days later and said he was ready to get back at it.
Brady Calkins: A Dakotas Tour and partying legend, Calkins will head to final stage for the first time.
Bryson Nimmer: The former Clemson star, who Monday-qualified for multiple PGA Tour events last season, including the Corales event where he finished T-11, fell two shots short in Alabama.
Erik Compton: A PGA Tour veteran and two-time heart transplant recipient, Compton shot 11 under at the Plantation Florida site but fell two strokes short of advancing.
Sunny Kim: The mini-tour legend and favorite of the Shotgun Start podcast fell well short at second stage. Kim owns 85 wins on the Minor League Tour, but second stage continues to be his nemesis.
Tyler Strafaci: The 2020 U.S. Amateur champion continues to struggle as a pro. He missed by 14 shots in Florida.
Charlie Saxon: The former All-American from Oklahoma and Korn Ferry veteran (102 starts) failed to make it through.
Hayden Springer: I have written about Springer and his family multiple times. Their daughter Grace battles Trisomy-18. Just last week the Springers welcomed their second child, Annie. Springer heads to the final stage for the first time.

Frankie Capan: Talk about dominating. At first stage, Capan shot 26 under and won medalist honors by eight. At second stage in Alabama, he shot 15 under and was co-medalist.