News & Tours
2 players from Korn Ferry Tour suspended for betting on PGA Tour events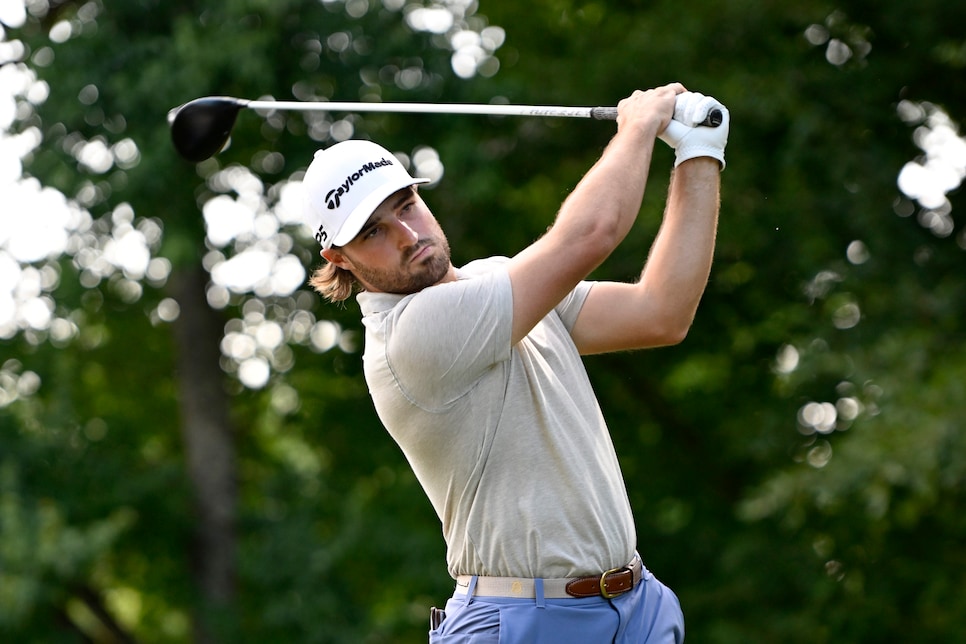 Jake Staiano hits a shot during the 2022 BMW Charity Pro-Am.
Eakin Howard
The PGA Tour announced on Friday that it has suspended two players on the Korn Ferry Tour for violating the Integrity Program. In an emailed statement, the tour said Vince India and Jake Staiano placed bets on PGA Tour competitions, though did not bet on touranments in which they were participants.
The tour said India is suspended from PGA Tour-sanctioned competition for six months, with the suspension having begun on Sept. 18, 2023. Staiano is banned from PGA Tour-sanctioned tournaments for three months, with his suspension starting on Sept. 11, 2023.
The tour said it will have no further comment on the suspensions at this time.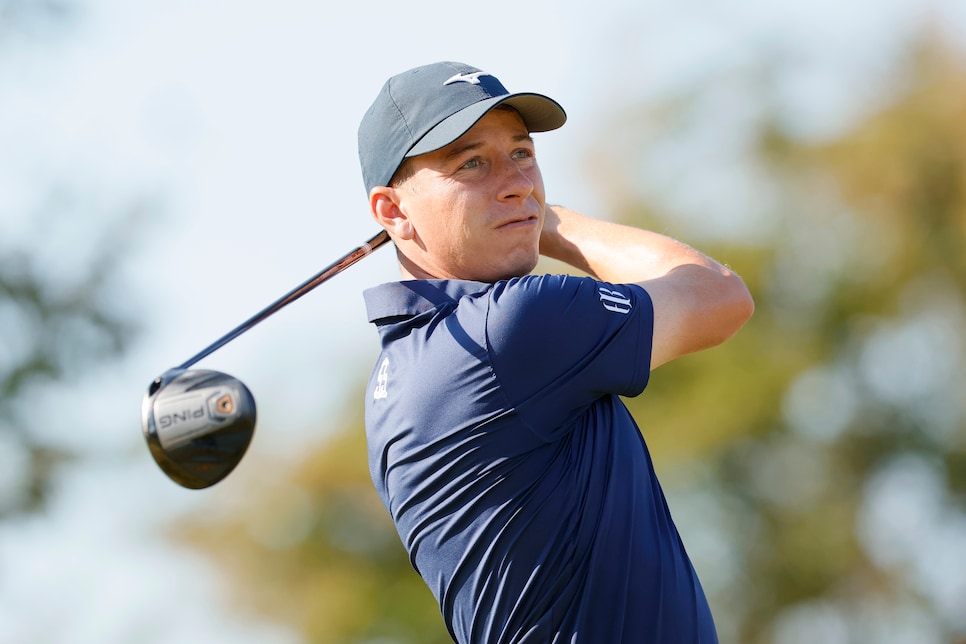 Vince India hits a shot during the 2023 Simmons Bank Open.
Alex Slitz
India, 34, is a University of Iowa alum who has played fulltime on the KFT since 2019 and has career KFT earnings of $569,844. He had eight top-10 finishes from 2019-23 but didn't post a top-10 this season in 22 starts, while making half the cuts. He has three career PGA Tour starts without making a cut.
Staiano, 26, has played in 17 total events on the KFT over the past two seasons, with the Colorado State product earning $30,910 in the six cuts he's made. He played eight times in 2023 and made three cuts, with one top-25 finish. Staiano has not played on the PGA Tour.
The tour's Integrity Program manual, which was last updated in September 2021, states that its primary purpose is "preventing betting-related corruption in PGA TOUR competitions."
Among the prohibited actions in the manual is "Betting on Professional Golf Events." The text of the rules read: "Any Covered Person, directly or indirectly, Betting on the outcome or any other aspect of any PGA TOUR Event, any other professional golf competition or any elite amateur golf competition (including Olympic Golf) anywhere in the world ("Professional Golf Event"). In this Manual, "Betting" means (A) placing any money or other thing of value on the occurrence of an uncertain outcome with the expectation of return or (B) participating in any fantasy or other game that awards a prize of value, including any free-to-play, paid or daily fantasy game, unless expressly approved by the PGA TOUR."