News
Korn Ferry replaces Web.com as the umbrella sponsor of the PGA Tour's developmental tour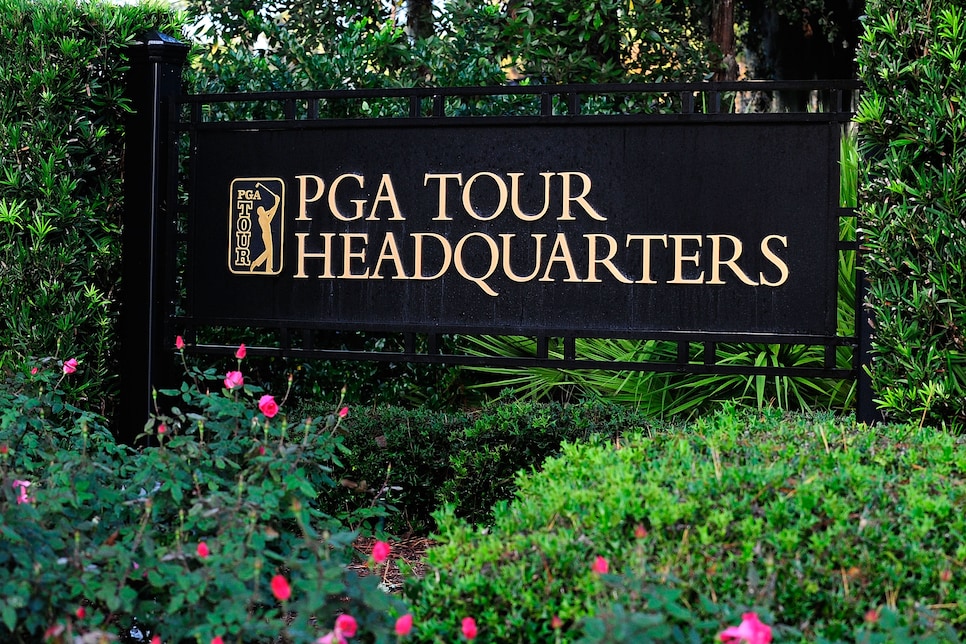 (Photo by Sam Greenwood/Getty Images)
NEW YORK — Alex Baldwin took over as president of the then-Web.com Tour on Feb. 4. Three weeks to that start date, she and the tour's former president, Dan Glod, flew to Los Angeles for their first meeting with Korn Ferry. Quite immediately it was clear to Baldwin, the first female to oversee one of the PGA Tour's global tours, that she'd be hitting the ground running as she'd be overseeing this new sponsorship deal.
The result of that quick work was announced on Wednesday, with the PGA Tour's developmental tour taking a new name: the Korn Ferry Tour. Known for the past seven years as the Web.com Tour, after previous stints as the Nationwide Tour, Buy.com Tour, Nike Tour and Hogan Tour, there's a new sponsor, effective immediately.
Starting with this week's Wichita Open, Korn Ferry, a Los Angeles-based global consulting firm that specializes in executive recruitment with nearly 9,000 employees in over 50 countries, will take over as the umbrella sponsor with a 10-year deal with the PGA Tour, running through 2028. Web.com had signed a 10-year deal in June 2012, but the deal ended short of that agreement after the company was sold last year, as reported by the Sports Business Journal. The financial terms of the deal were not disclosed.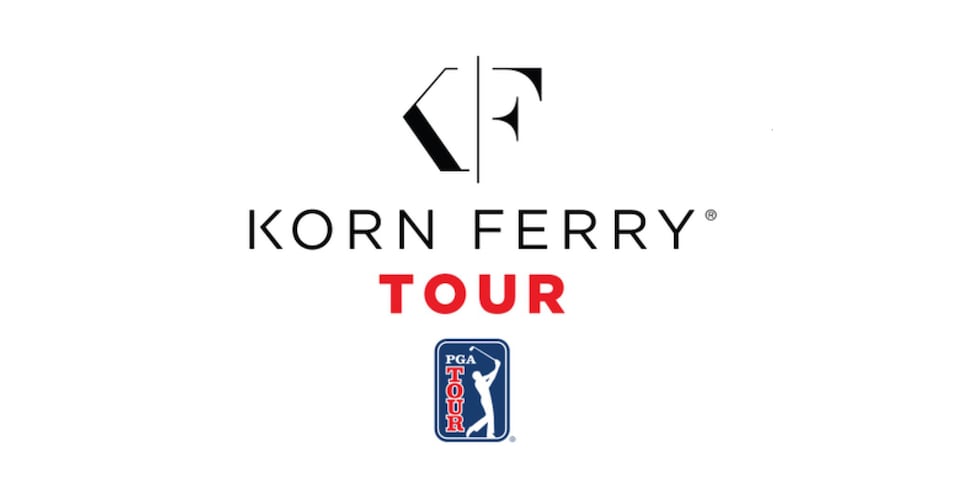 On Wednesday, Baldwin and Korn Ferry CEO Gary Burnison stopped by the New York Stock Exchange to conduct interviews and promote the new Korn Ferry Tour.
"This has been a very thoughtful process," Baldwin told Golf Digest. "Unequivocally by industry standards, this came together very quickly. But we really invested the time to get to know each other—understanding each other's businesses and relationships. And I think what's sort of crystalizing for me, especially after this morning, is really the authenticity of this partnership."
The biggest step in partnering with Korn Ferry is the long-term financial stability, Baldwin said, but moreover, it's a partnership that sees two companies aligning on the mission of the developmental tour: "Identify, prepare and transition." Just as that can be said about the next batch of pro golfers readying for the PGA Tour, it could also be said about an organization finding the right candidate for a job, which is how Korn Ferry has made its business for more than 50 years.
Burnison said the decision to make the investment in the tour's development school came down to being able to tell the story about what the business is—starting in 1969 by Lester Korn and Richard Ferry, who were two partners at KPMG until branching off to launch their own company.
"We were really looking at ways to make the brand more holistic," said Burnison, who was also a partner at KPMG previous to becoming CEO of Korn Ferry. "We asked ourselves, 'What could we do in a bigger way?' The partnership with the tour immediately resonated. Culturally, it felt right from Day 1. We really think we can align with a purpose and do something bigger together."
Throughout a busy morning, Baldwin said she continually got texts and emails from tournament organizers, title sponsors and players who were excited about the news. Though perhaps a different sounding name than golf fans will be used to, Baldwin said players reached out to not only congratulate her, but ask what they could do to promote the news and support the new deal. Exciting times for the tour, indeed.
"I'm about 160 days into the job, and if someone had shared the script with me for how those days would go, I'm not sure I would've believed them," said Baldwin, who was previously a vice president of marketing partnerships for the tour before taking over for Glod in February.
"This really helps us think about our strategic growth. The opportunity I think about, every day, supporting our membership, growing our membership and enriching our membership, is making our tournaments the most successful they possibly can be. And now we have a partner that is going to enable us to do that, in a way that will be incredibly impactful. What's most important is the elevation of the profile of our players. We're here making tomorrow's stars, and providing that opportunity to shine and a backdrop for earning their spot on the PGA Tour. Now we have a partner that will be truly invested in that."
As part of the agreement, Korn Ferry becomes an official marketing partner of the PGA Tour and the tour championship and Q-School will both be Korn Ferry-branded. This is the firm's first sports sponsorship deal.