News
Lydia Ko loses to Mi Jung Hur, while Michelle Wie advances to semifinals
Lydia Ko lost to Mi Jung Hur in the round of 16 in the Citibanamex Lorena Ochoa Match Play on Saturday, while Michelle Wie moved on to the semifinals.
Ko, No. 1 in the Rolex Ranking, was 2 down going into the 17th hole and made birdie to push the match to the 18th hole. Both players made par, giving Hur the victory. Hur had come into the event with some momentum, including two top-10s this year, and she was led the Volunteers of America Texas Shootout after the first round last week.
Ko, whose first birdie of the round came on the 17th hole, was more disappointed with her play than the actual loss of the match.
"I was struggling with ball striking today and I was not good with my putts either," said Ko. "So, those two combinations it obviously was not very good. I wouldn't have minded losing but still be playing good, but those things happen."
Elsewhere in the bracket, Wie's morning match went smoothly, as she beat Marina Alex, 5 and 4. In the afternoon, it took 20 holes and five birdies against Angel Yin, but after a birdie on the 20th hole, Wie was again victorious.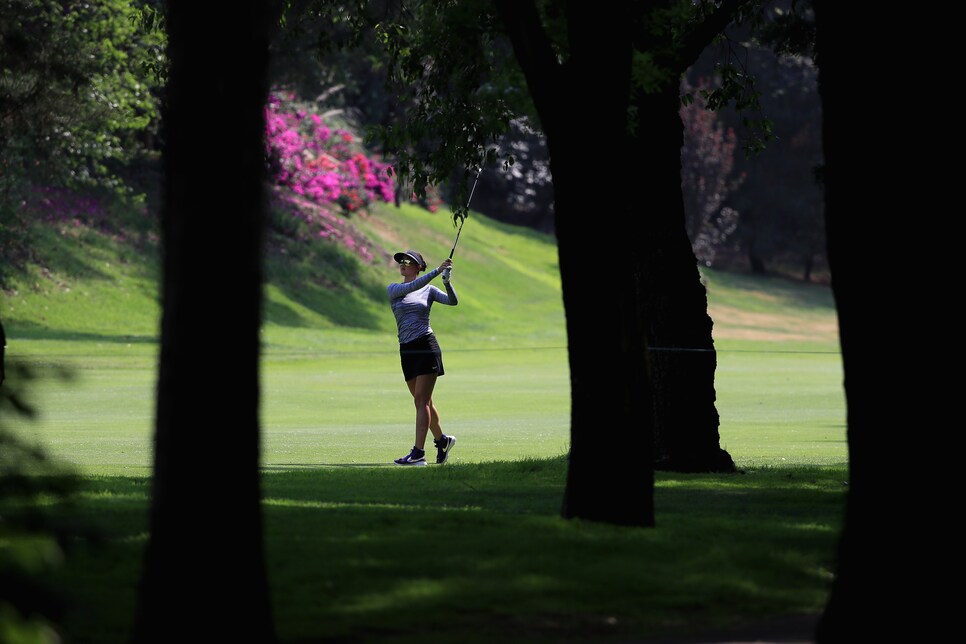 "I think it was the definition of survival out there," said Wie. "She played so good, she eagled two and six, I think she was five under in seven holes, she played great. I'm really proud of my caddie for motivating me and keeping me in my head. And we fought so hard out there."
In the semifinals on Sunday, Wie will play Ariya Jutanugarn, who is ranked third in the world. In the other match, Sei Young Kim will play Hur.