The Loop
Klay Thompson on teammate Stephen Curry's golf skills: "I'm on his heels"
Golden State Warriors sharpshooter Klay Thompson appeared on Golf Channel's Morning Drive on Friday and seemed to issue a warning to teammate Stephen Curry.
"Everyone knows Steph. He's a scratch golfer, he's obviously one of the best, yada, yada, yada, he's really good," Thompson said. "I'm on his heels, though."
Big words from a big (6-foot-7) 15-handicap. Klay must be feeling emboldened by his recent win over Curry in the Three-Point Contest. Could golf competition be what brings down the budding Golden State dynasty? OK, probably not. In fact, this would probably Curry's reaction to Thompson's claim: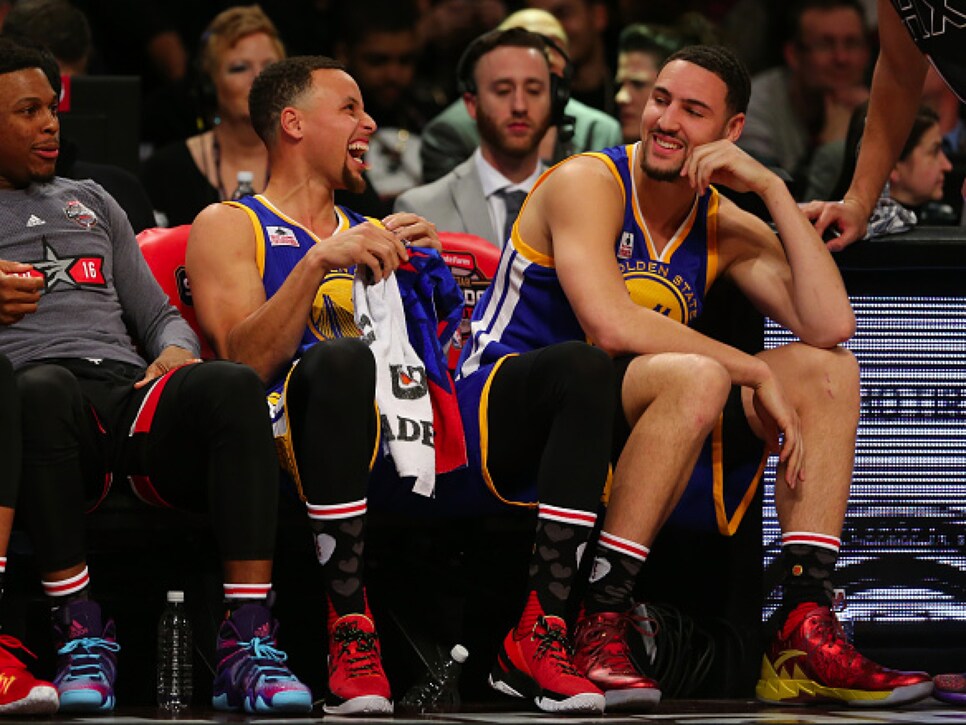 Thompson referred to those two as the team's two "real" golfers, but he's making progress of his own. Even using the big Phil Blackmar's clubs, Thompson looked hunched over hitting balls on a simulator, but he hit the ball pretty well, including a drive that went about 250 yards right down the middle.
"Some of the best shooters of all time have ugly form, but it goes in," Thompson said. "That's all that matters."
At 51 wins and five losses, Thompson's Warriors are on pace for the best regular-season record in NBA history. But he said that "just like in golf, there are so many young phenoms in the game right now. So many amazing athletes that you can't really take a night off."
Maybe so, Klay, but there's always time to take a day off here or there, especially before the playoffs start in mid-April. You're going to need plenty of practice if you're going to take down Steph.