The Loop
Kizzire shoots 63, yet is roundly criticized by Golf Channel announcers for not looking at leader board
PGA Tour rookie Patton Kizzire shot a 63 in the final round of the Shriners Hospitals for Children Open on Sunday, yet drew the harsh criticism from two Golf Channel announcers for avoiding knowing where he stood on the leaderboard.
Kizzre, who parred the 18th hole when he needed a birdie to tie clubhouse leader Smylie Kaufman, said he "wasn't watching the leaderboard. I was just trying to keep my head down and make birdies, 'cause I knew there were going to be other guys making birdies out there and I was just trying to make more than anybody else."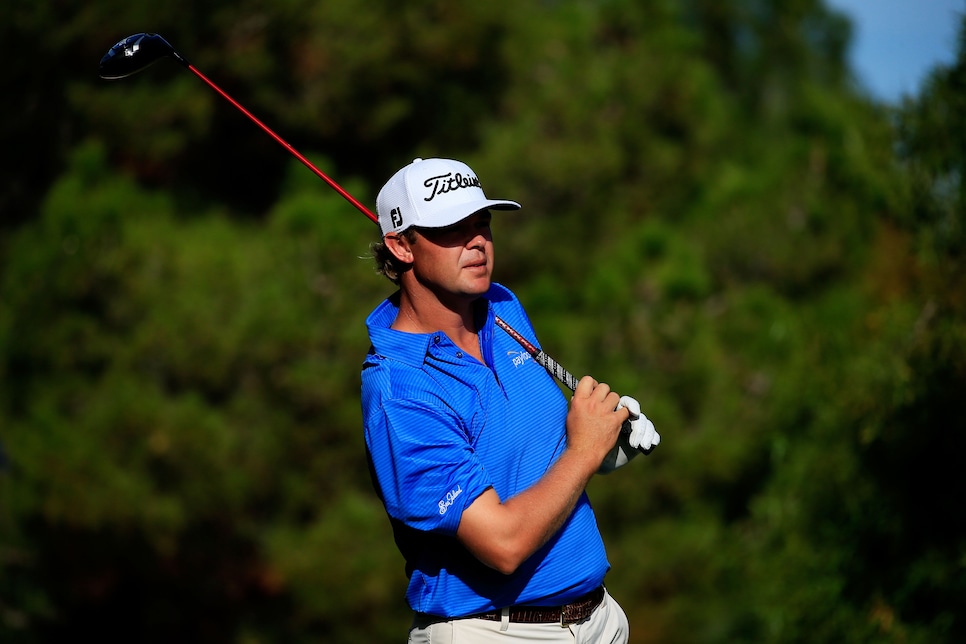 Gary Koch and Frank Nobilo of the Golf Channel then went off on this concept of players avoiding leaderboards.
"I have a real issue with it," Koch said. "There's not another sport that you play where you don't know how you stand with those you're competing against.
"I understand what some of these young guys are being taught by these sports psychologists, but I for the life of me can't understand how you wouldn't want to know how you stand playing the final hole of a golf tournament."
Nobilo noted that "great athletes want two things. They want the moment and they also want the ball."
Replied Koch, "I'd go as far as saying if you can't handle the heat of knowing how you stand maybe you ought to be doing something else."