The Loop
Kim: Partying reports 'way, way exaggerated'
We are talking, of course, about Anthony Kim's withdrawal from the Justin Timberlake Shriners Hospitals for Children Open, this on the heels of a handful of sketchy reports of his late-night carousing in Las Vegas.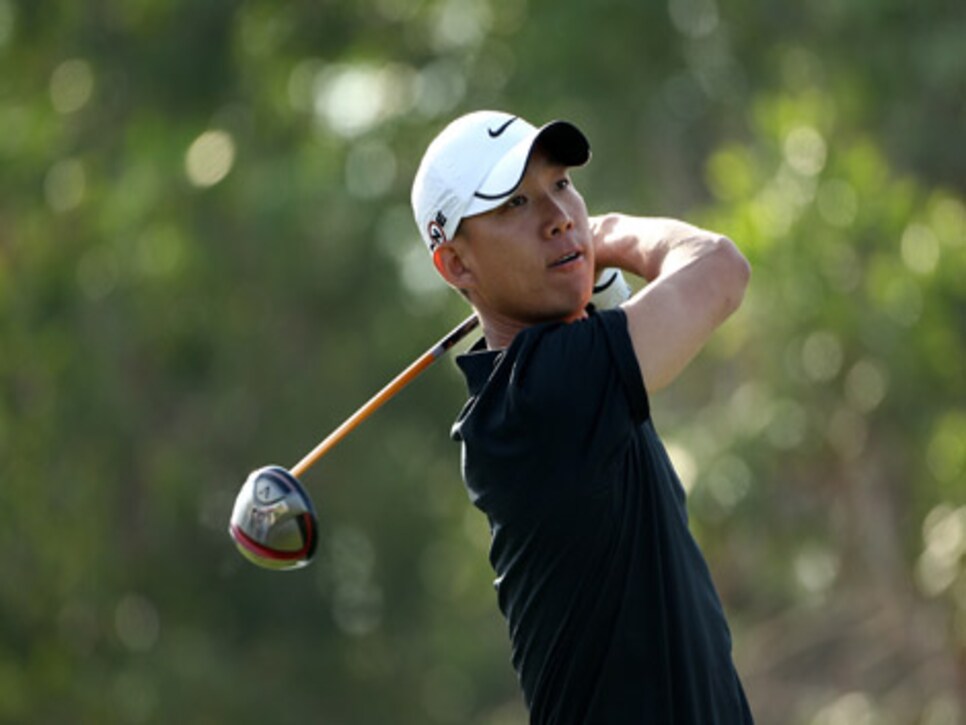 To his credit, the 25-year-old Kim, in an interview with Sports Illustrated's Alan Shipnuck readily admits he was taking full advantage of his time in the Nevada desert, but also says the golf media got only a fraction of the story right. For one thing, Kim says, some of the details of his partying have been "way, way exaggerated." But more importantly, he insists it was his still-ailing surgically-repaired thumb and not a wicked hangover that led to his withdrawal from the tournament on Wednesday morning.
"I'm not going to deny my friends and I went out and had a great time in Vegas," Kim told Shipnuck. "But that had absolutely nothing to do with me having to W/D. People may not want to believe that, but it's true."
What irks Kim even more is that he says he's actually spent the past few months rededicating himself to golf, hiring a personal trainer and putting in marathon practice sessions near his boyhood home in Palm Springs to prepare for the Vegas tournament. The problem is he may have overdone it -- on the course, he points out, not in the club.
"My swing is better than it's been in a long, long time. My game is a little rusty, but in my practice before Vegas I was getting my old rhythm back. I feel close to playing really good golf."