The Loop
Here's that Kim Kardashian golf angle you've been looking for
What does this have to do with golf? Actually, something!
When Golf Digest made national headlines last spring for its controversial Paulina Gretzky cover, Cyr constructed a reimagining of the cover featuring he and several of his Orlando-area friends as the "Gretzky Boys." That rendition got nearly as much attention as the real cover, even getting Cy a mention on the "Today Show".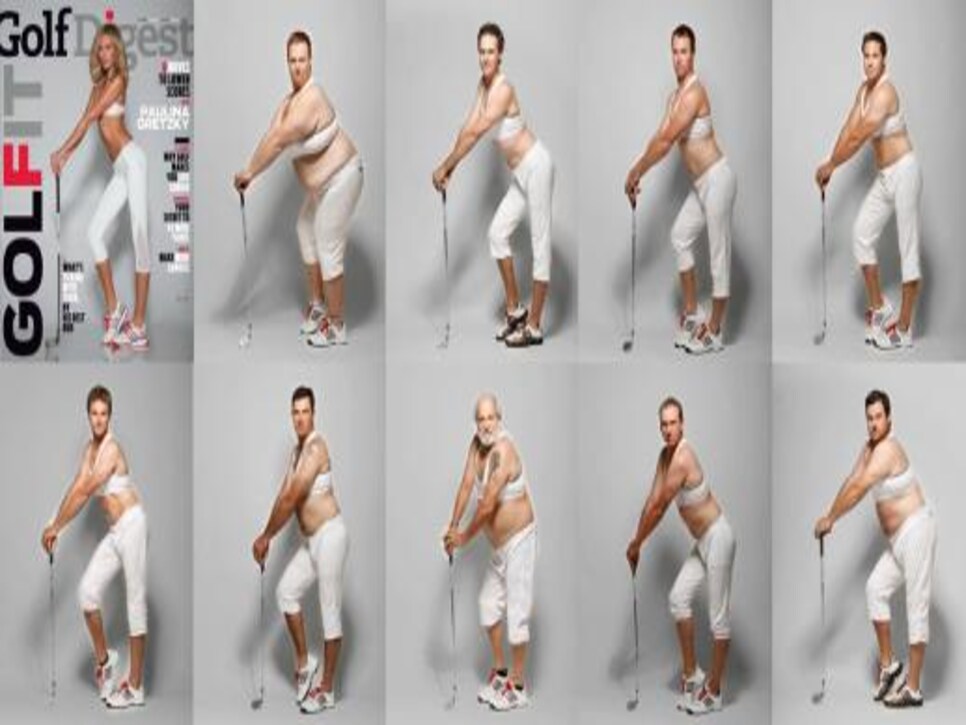 So now comes the Kardashian cover, and what does Cy do?
A photo posted by Cy Cyr (@cycyrdotcom) on Nov 11, 2014 at 11:19pm PST
If you must know, that's Cyr next to Kim in the top row. And there's another golf connection! One spot over from Cy is David Byrnes, a professional golfer who was the winner of Golf Channel's Big Break: Indian Wells. As you know, the Big Break is a revealing test of aspiring golfers looking to ascend to the next level. At least we used to think of it as revealing. This sort of takes it to a new level.