The Loop
Kid Rock, Bill Belichick hang out at Tiger Woods' restaurant (No, really)
Kid Rock and Bill Belichick walk into a sports bar. Sounds like the beginning of a joke, only it actually happened. And that sports bar happened to be one owned by Tiger Woods.
On Friday night, Belichick's girlfriend, Lindsey Holliday, posted this photo of the celebrity odd couple on Instagram:
The Woods Jupiter, of course, is Tiger Woods' Jupiter, Fla., restaurant, which opened last year. It's unclear if the 14-time major champ stopped by to hang, but we know he's friendly with the rocker. Kid Rock is a past performer at Woods' annual fundraiser, Tiger Jam.
Actually, Kid Rock and Belichick hanging out isn't that weird. The two have become friends at recent AT&T Pebble Beach Pro-Ams. Ah, the connecting power of golf: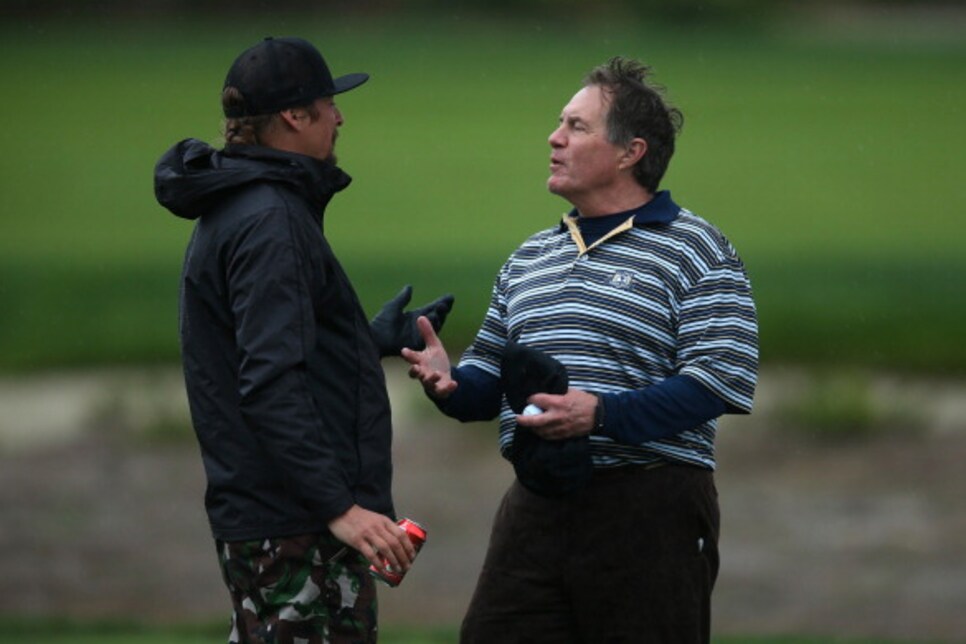 So in reality, the most surprising part of the whole situation is the fact that the surly coach is actually cracking a big smile.