Courses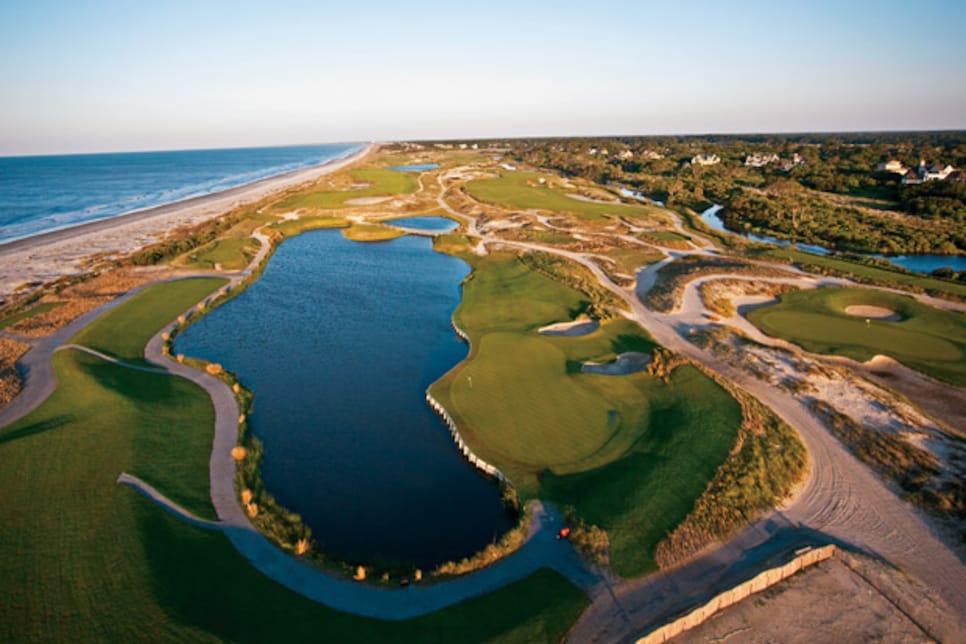 The 17th was brutal in the 1991 Ryder Cup at 197 yards. Now it's at 223 yards--and it's all carry.
I first met Pete Dye 30 years ago and met his wife, Alice, soon after. I've played golf with Pete on at least a dozen of his designs, and with Alice on several others. (Once, during the inaugural round at Bulle Rock, she allowed me, briefly, to set a course record. Then she holed out to break it by two.) I've attended an Indianapolis 500 with the Dyes, stayed in their various homes and dined with them (more than once) on TV trays.
I've also walked construction sites with Pete, in Lincoln, Neb.; Rancho Palos Verdes, Calif.; Haven, Wis.; West Lafayette, Ind.; Port St. Lucie, Fla.; and, yes, The Ocean Course at Kiawah Island, S.C., site of the PGA Championship Aug. 9-12 and No. 1 on Golf Digest's list of America's Toughest Golf Courses. (Dye's designs have been booked for 29 major championships, starting with the 1984 U.S. Amateur through the 2020 Ryder Cup.) On one memorable trip, Pete showed me his new drainage system at Old Marsh in Florida during a thunderstorm, then we rushed over to Seminole to compare its system. We ended up clinging to the trunks of palm trees during the height of Tropical Storm Gordon.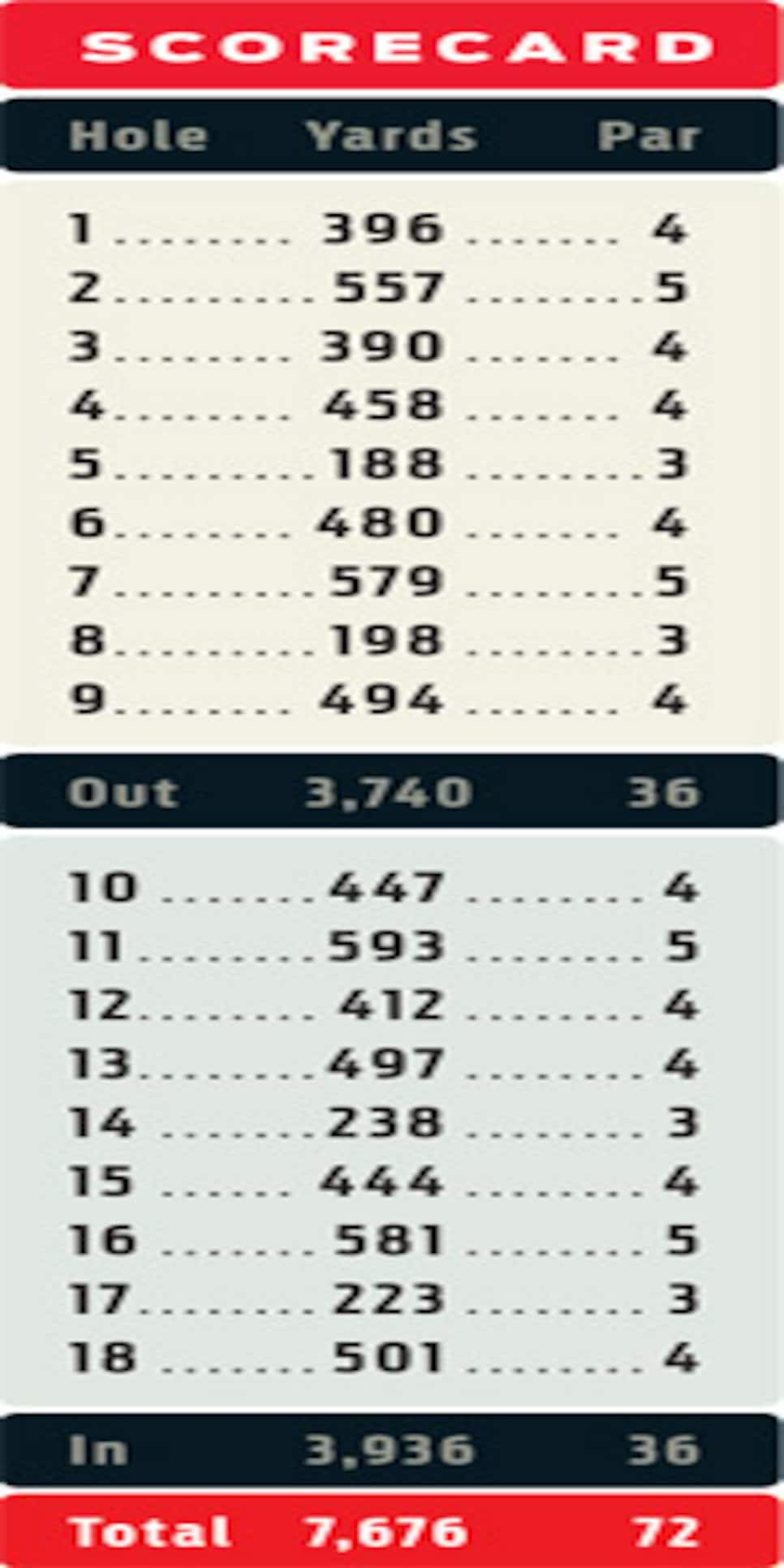 Over the years, Alice has sent me many notes of encouragement, and Pete has gently needled me. His best jab was in 2005. In a panel discussion before a packed audience, I tried to sound profound, and Pete responded, "See, that just goes to show how little you really know about golf-course design."
He was right, of course. Pete Dye, 86, has brushed more course design off his dusty khakis than I'll ever experience. But I've devoted a lot of time over the past three decades to studying his courses, listening to him, and learning. And I took notes.
Dye hadn't begun construction on The Ocean Course when it was awarded the 1991 Ryder Cup Matches, but he was used to that sort of pressure. Few people remember that the 1991 Ryder Cup had been awarded to one of his other designs, PGA West in California. When that announcement was made in mid-1985, Pete hadn't finished building that course, either. The move was made to Kiawah Island in part to allow the Ryder Cup to be televised live to Europe.
Even that wasn't the first rush job for Dye. When he started building Harbour Town Golf Links in late 1968, he read in a morning paper that the PGA Tour would play a new event on his course the following November. "We had just started," he recalled. "It was a swamp. We didn't even grass the greens until eight weeks before the tournament. It was a miracle that that golf course was playable."
'We'd just started when here came Hurricane Hugo, knocking down all the trees, wiping away the dunes, filling in the marshes. It was completeannihilation. Afterward,the governor declared a moritorium on regulations so they could reclaim the coastline. That allowed us to rebuild the dunes, turn some salt-water marshes into freshwater ponds, add new marshes. We ended up improving the environment of that coastline. And we got a golf course out of it."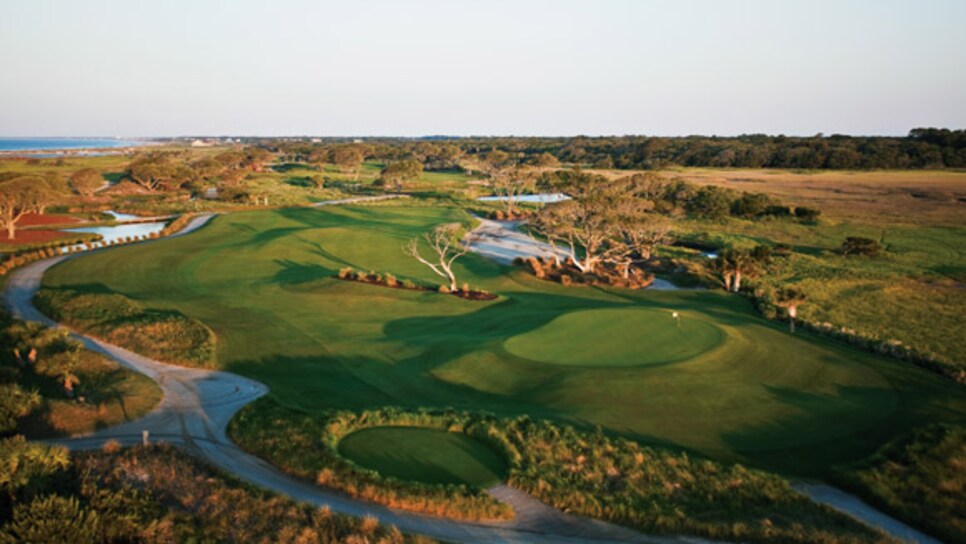 "When the government people redid the shoreline 10 years ago, they let me move the 18th green [30 yards] closer to the ocean. Now they've given us room to slide the 18th tee over 20 yards, closer to the ocean. So it's a different hole than it was for the 1991 Ryder Cup."
"Is The Ocean Course a links? Well, a links in Scotland has a sand base next to the ocean with plenty of wind. We've got all that. But in Scotland, they have fescue grass, which is dry and tight, so the ball rolls forever. Can't grow fescue in South Carolina. We had Bermuda grass; now we have paspalum. The approaches to the greens are paspalum, and so are the greens. We've top-dressed both several times, so balls should roll onto the greens. That's all I'm going to say. You'll have to decide for yourself."
"The 12th is going to be our short par 4 for the PGA [listed at 412 yards but expected to play at 300 yards for at least one round], so I brought in the bulkhead closer to the green, just to tighten it up."
"Kiawah should stand the test of time. But the truth is, given the location where hurricanes are fairly common, I have my doubts it might even be there in another half-century."
"Once you hit a good shot, the reward makes up for all the agony you've had." "Even a good amateur player--a 2 or a 3--is wrong if he thinks he can play from the back tees."
"A player's handicap isn't as important as his love for the game."
"Golf was never meant to be a fair game."
"I had a great time growing up. You spend your days on a golf course, you can't help but be happy."
"I went to high school, college and law school but never finished any of them."
"I keep telling my grandchildren that I won World War II. But I was running the Fort Bragg golf course, handling the maintenance, and I played Pinehurst every day."
"I never in my wildest dreams thought of building golf courses for a living. [His first, in 1960, was El Dorado, now Dye's Walk, outside Indianapolis.] I had a damned lucrative insurance business going, had a wife and two kids. I don't know what possessed me to get into this."
"I went with a friend to an Alcoholics Anonymous meeting, just to give him support. The stories they told described me exactly. I quit drinking then and there, and so did Alice. We haven't had a drink since."
"At an old course like Turnberry, one bunker might be fluffy, the next a little hard. You can hit a perfect drive and land in some god-awful divot. But surprise is lost at Augusta. Everything's perfect."
"I can't believe that anyone would play St. Andrews for the first time and say it was a great golf course. But if you play it enough times, the difficulty and strategy appear. You fall in love with it if you play it enough."
"The 18th at Pebble Beach is on a flat piece of ground with houses on the right and two trees in the middle of the fairway. It's a lousy hole, to tell you the truth, but it happens to have the Pacific Ocean on it."
"Seminole isn't a great course without wind, but the wind blows 90 percent of the time, so it's all right."
"Cruden Bay has got two par 3s in a row, and they're both totally blind. You've got to tee off over and around hills to get to the greens. But there they are, and Cruden Bay is one of the best golf courses in the whole world."
"There's nothing more exciting than to see a golfer run to find out where his ball finished."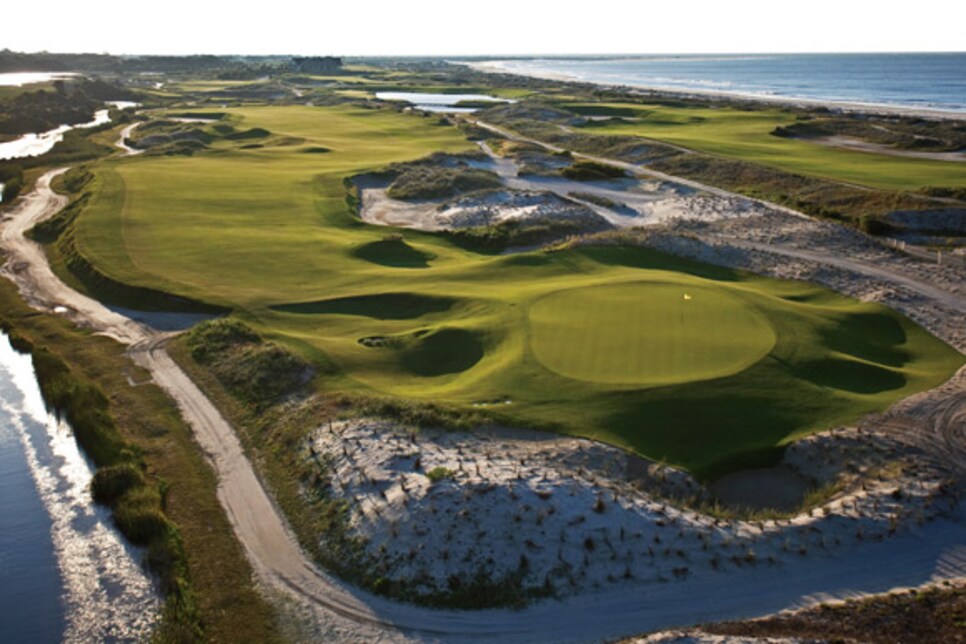 "If I ran the world, those guys would not be hitting the ball as far as they do today. But I don't run the world."
"Do you think if Hogan had hit that famous 1-iron to the 18th at Merion with an 8-iron, it would have been as famous? Not a chance."
"I have an original letter from Donald Ross, dating from 1928, that talks about green speeds increasing at an alarming rate. Talk about being ahead of his time."
"I'd take the Stimpmeter and throw it out the window. They say they want to keep the greens uniform. I say, why? Who put that in the rule book? The Stimpmeter is the biggest farce ever in golf."
DYE ON HIS DESIGN PHILOSOPHY
"The size of the green is dictated by the severity of the hazards around the green, and by how the green is contoured."
"I never think about a signature hole when I'm designing a golf course."
"Some of my so-called hardest courses have been some of the most popular among average golfers."
"People will play Mount Everest if somebody would put a flagstick and a cup on top of it."
"Something that makes a golfer chip with finesse is a lot more interesting to him than a 95-foot putt."
"Sure, some of my courses are contrived. But if you take one of these swamps or the desert and you don't contrive something, you're not going to have much of a golf course."
"The trademark has always been those railroad ties, but I've probably put in fewer than anyone else. Every time another course is built with them, I get blamed for it. I haven't used them that much."
"I would rather be known for environmental concerns than for railroad ties."
"A lot of people have been successful at working with a set of plans and a builder, but I've never been able to do that."
"I don't draw plans. I don't know how to draw, and that's the truth."
"On great ground, unless you're lucky, the big tree is in the wrong place and the stream doesn't bend exactly the way you want it to."
"You take the big machinery and dump the dirt and try to get it close to what you think it should be. I sit there with three or four guys with smaller machines and push them, then get on even smaller machines, and then it's all by hand. Eventually you get a golf course out of it."
"Alice says I'm the only person she knows who has never worked a day in his life."
"The only way I could cut down my staff is to get a divorce."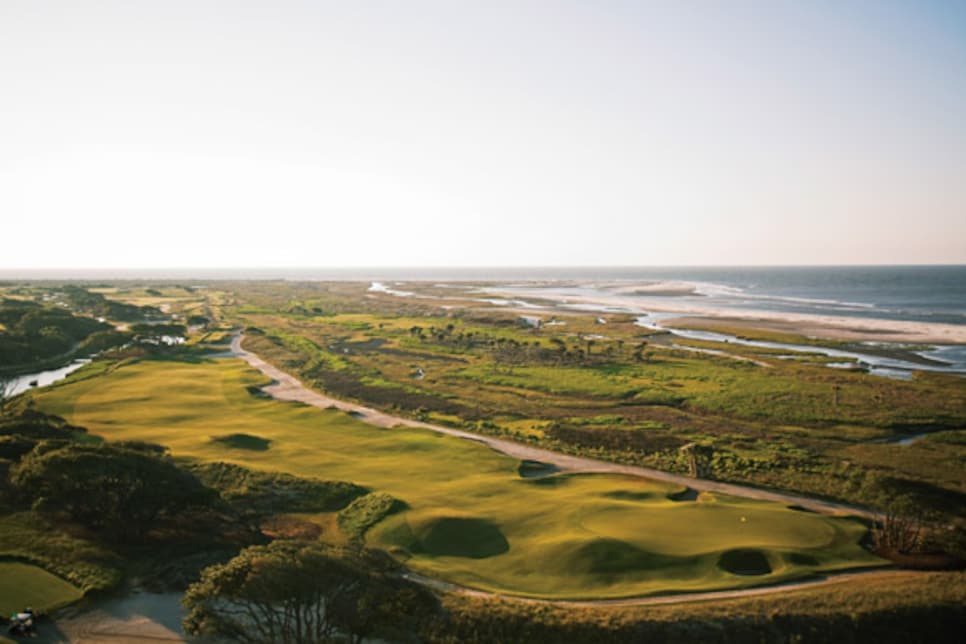 WHITTEN'S PICKS FOR THE DOZEN BEST PETE DYE DESIGNS
Casa de Campo, La Romana, Dominican Republic
DYE COURSES AND THE MAJORS
PGA Championship: 1988, Oak Tree (now Oak Tree National); 1991, Crooked Stick; 2004, 2010 and 2015, Whistling Straits (Straits); 2012, The Ocean Cse.
Ryder Cup: 1991, The Ocean Cse.; 2020, Whistling Straits (Straits).
Solheim Cup: 2005, Crooked Stick.
U.S. Women's Open: 1993, Crooked Stick; 1998 and 2012, Blackwolf Run.
LPGA Championship: 2005-'09, Bulle Rock.
U.S. Senior Open: 1999, Des Moines G. & C.C.; 2007, Whistling Straits (Straits); 2009, Crooked Stick; 2014, Oak Tree National.
Senior PGA Championship: 2006, Oak Tree; 2007, The Ocean Cse.
U.S. Amateur: 1984, Oak Tree; 1991, The Honors Cse.; 1994, TPC Sawgrass.
U.S. Women's Amateur: 1996, Firethorn; 2007, Crooked Stick.
Curtis Cup: 1994, The Honors Cse.
DYE LABELS THROUGH THE YEARS
The Monster Maker; The Mad Genius of Architecture; The Man Golfers Love to Hate; The Marquis de Sod; The Michelangelo of Modern Golf; The Dye-abolical Designer; The Most Interesting and Imaginative Course Architect in the World.