Rough finish
Watch this tour pro cost himself $400,000 and a trip to the Tour Championship with one bad 18th hole swing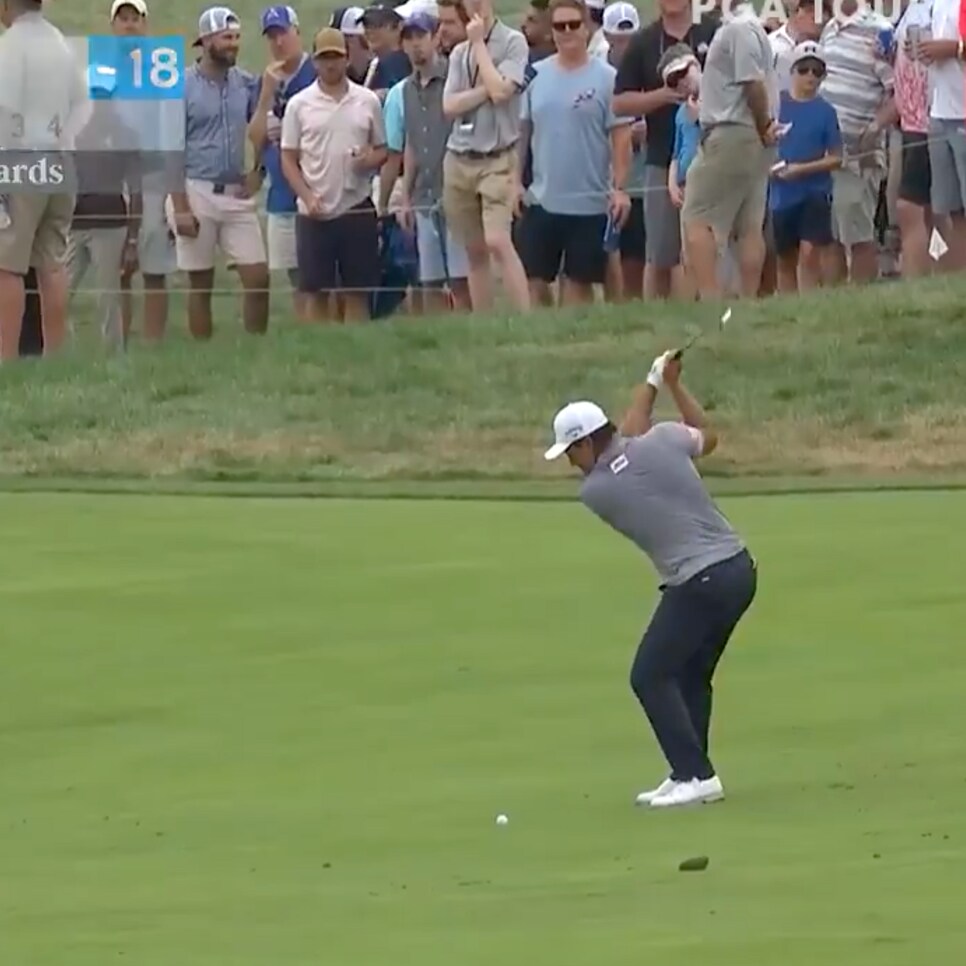 The landscaped creek to the right of Caves Valley's 18th hole is viewed as an aesthetic wonder, but far from anything integral to the hole's difficulty. Of course, "viewed" is the operative word, and an opinion likely not held by K.H. Lee at the moment.
One final swing was all that stood between Lee and a trip to the Tour Championship, a trip that brings with it a bounty of goodies, including a minimum of $395,000 for showing up to the event. Unfortunately, that final swing is what will keep Lee from East Lake.
On the outside looking in for most of his Sunday at the BMW Championship, Lee strung together four birdies in a five-hole stretch to get his name back in the mix for a ticket to Atlanta. Now six under on his round, a par on the 18th would seal Lee into the FedEx Cup top 30. He started well with a drive into the fairway, but needing a solid approach to book the Atlanta excursion, Lee instead sailed his approach right near the man-made waterway, a shot that seemed to sink Lee's hopes.
However, Lee actually got a break, his ball staying dry and allowing him to get to take a free drop thanks to the temporary stands. However, his third couldn't clear the penalty area, and his fourth scooted by the hole. The final damage was a bogey 5, pushing Lee out of the top 30.
If there's any solace, Lee's win in May at the AT&T Byron Nelson grants him spots in next year's Masters and the Sentry Tournament of Champions. Still, the flared second shot—and that darn creek—cost him a big, big pay day.