The Loop
Key moment of Open week? Weather hints it might have come on Monday
HOYLAKE, England -- The tee times are quietly released Monday at the Open and if Thursday's afternoon scoring is any indication, the draw is shaping up to play its traditional role.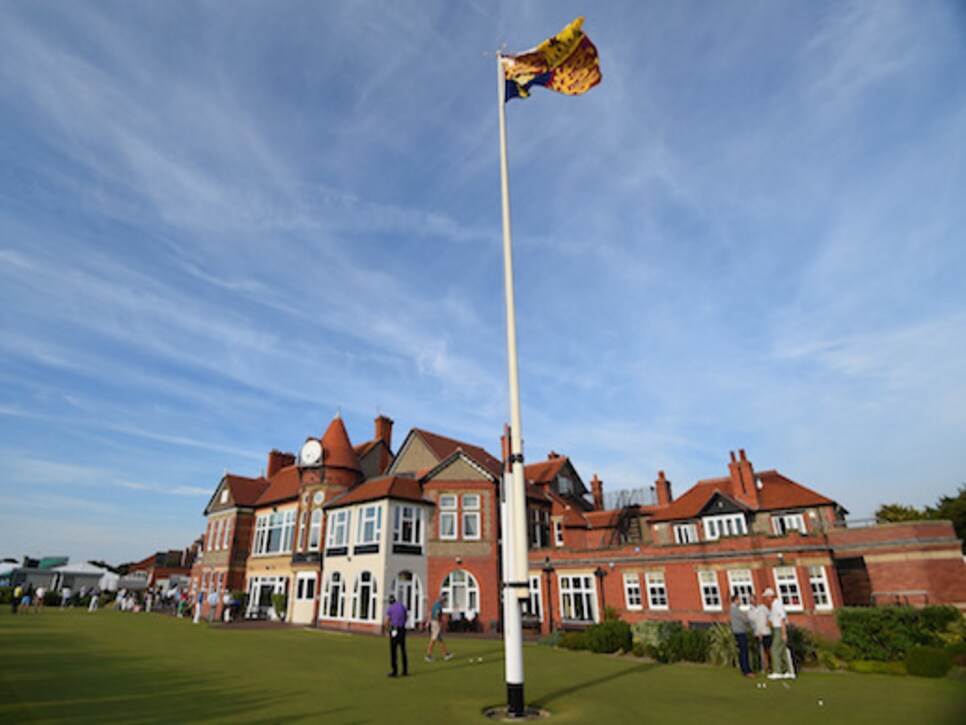 Phil Mickelson on the putting green at Hoylake (Getty Images photo)
"Certainly this afternoon was a lot more difficult than the morning," said Phil Mickelson after a 74 where he claimed his ball-striking was better than it had been all year. "So if you look at scores comparatively, it's really not that bad a score, relative to the other guys that played in my wave. And if we get comparable conditions for the entire field, I think my score is going to be a little better."
The forecast currently calls for more wind Friday morning than today, with breezes peaking near 20 m.p.h. from 9 a.m to 11 a.m., meaning the late-early wave will get the lesser end of the draw. To put it gently.
Following his even par 72, Justin Rose had already heard the negative Friday forecast.
"It could blow tomorrow morning, I don't know how to approach it, but obviously if I play a good round of golf tomorrow and work my way into the week -- it's obviously a long week," he said.
Adam Scott made clear he was thrilled with his four-under-par 68, though not because it was the best round of the afternoon wave. It kept him close to notorious frontrunner and first round leader Rory McIlroy.
"You've got to keep pace with a guy like Rory," Scott said. "He has the potential to really put his foot down. I've seen him shoot lots of low rounds, and there's nothing stopping him from doing that tomorrow, either. I don't want him running away. We'll see what happens. He wins majors by eight. And Martin [Kaymer] did it just a few weeks ago, and it makes for a tough weekend when you're that far behind having to force it."