Putting
Get On A Roll To Make More Putts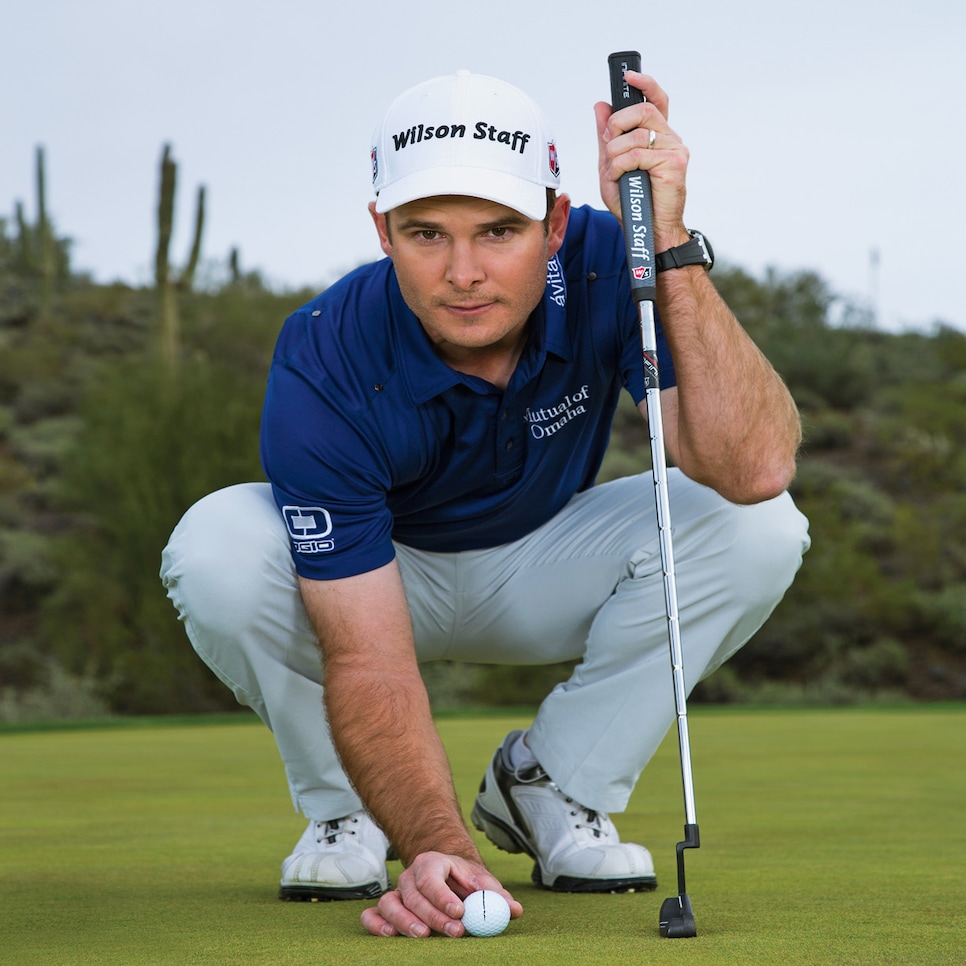 Working on your putting isn't the most exciting way to spend an afternoon, but on tour we know it's worth the effort. You can be playing amazing from tee to green, but if you aren't converting makable putts, you'll struggle with your confidence. Last year my ball-striking ranked 13th on tour, but I didn't putt well. The year before, I was exactly tour average in strokes gained with the putter but hit the ball worse. How'd I do? I won $2.1 million—$600,000 more than last year.
Each part of the game feeds off the others, but putting carries a lot of weight. No matter what you're working on with your stroke, you can roll it better if you build some consistency into your approach.
After you pick a line, don't give yourself the chance to second-guess it when you're standing over the ball. I match up the line on my ball with the start line of my putt (above), then set up with the putterface perpendicular to that line. I set my grip and get my stance square to the line on the ball, not to the hole.
Once I know I have the putterface aligned precisely, I make sure I'm relaxed and comfortable in my posture. Nothing should feel rigid, tight or flexed. When I practice, I use a mirror to make sure my eyes are positioned inside the ball, because that helps the putter swing on a curved arc, just like every other club. If you set your eyes directly over the ball, like a lot of players do, it throws off your perspective.
Once my body is set, I don't waste any time. I'll take one more look at the target and then start my stroke (below).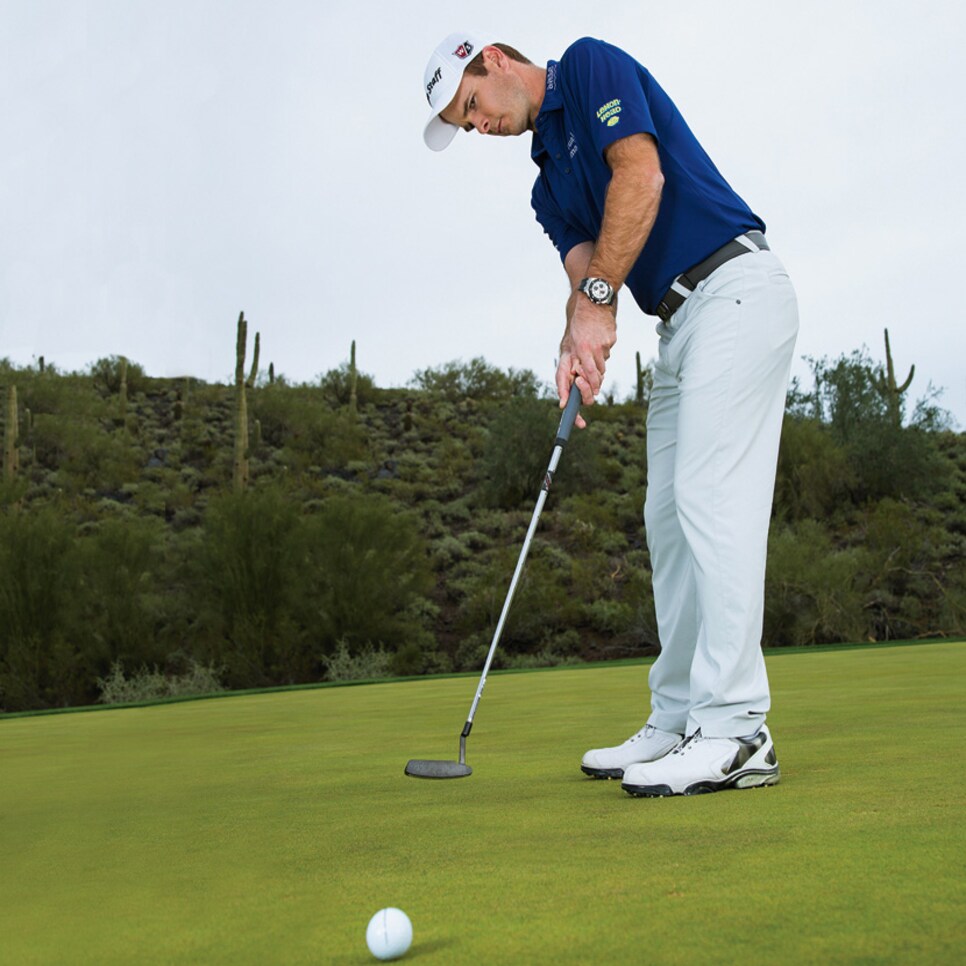 If you take that last look and don't see your line clearly or don't feel good about the stroke you're about to make, it's OK to back off and start over, just try not to make that a habit. Keep your routine brisk—and make a few putts—and you can be my partner anytime. —With Matthew Rudy
Kevin Streelman set a PGA Tour record in 2014, birdieing the last seven holes to win the Travelers Championship.