The Loop
Kevin Na relayed a priceless story about Tiger Woods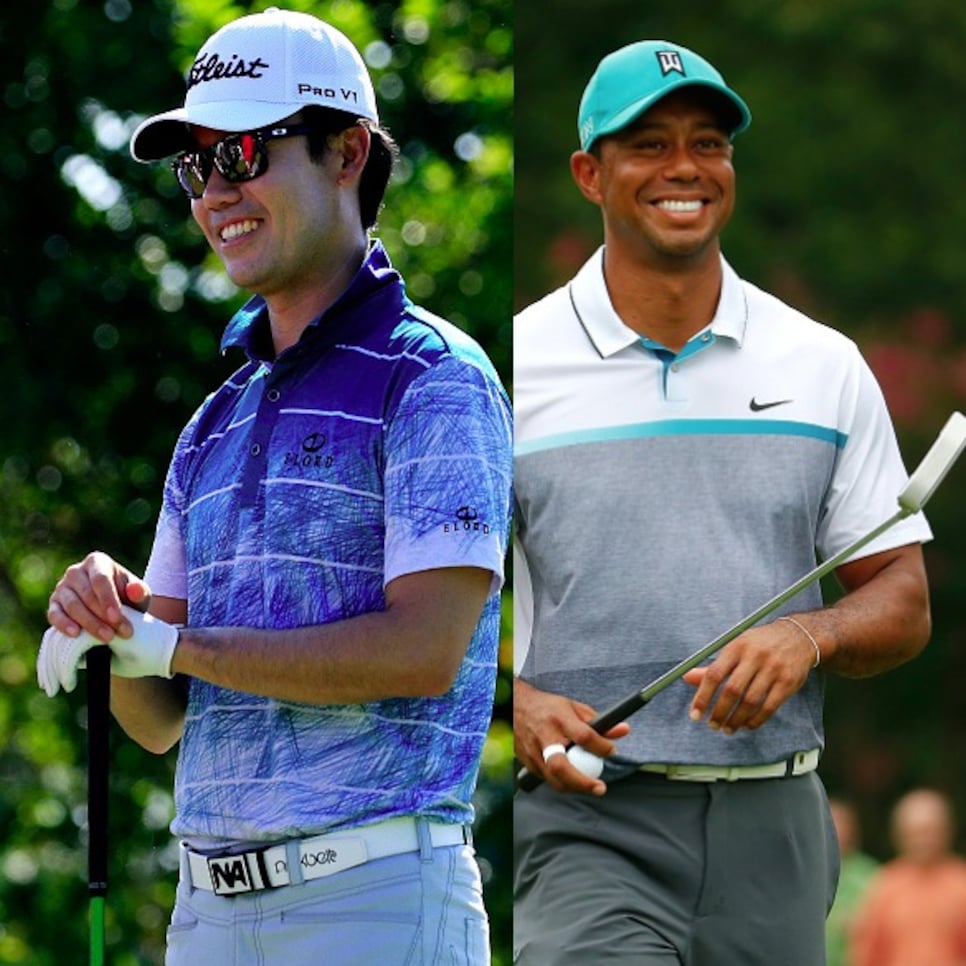 Our friends at Golf.com posted a fascinating read on Kevin Na, in which the 32-year-old opens up on battles with his psyche and fortitude. For those dealing with similar issues, or if you simply want some insight on the mental grind of the PGA Tour, the piece is worth you time.
While it can be a heavy, sensitive subject, moments of levity were scattered throughout. Most notably, this amusing, not-safe-for-kids tale on Na's interaction with Tiger Woods:
At last year's PGA Championship, Na approached Tiger Woods on the practice putting green and asked him to autograph a hat for (Na's friend) Nam. Tiger knows Nam from junior golf and is well aware that he is a fixture in Korean tabloids for having romanced a well-known actress and a former Miss Korea, among others.
"Is Nam still getting a lot of ass?" Na recalls Woods asking.
Na replied that the hat was for Nam's latest girlfriend.
That was an acceptable answer for Woods: "If it will help him get laid, I'll do it." The two cracked up, leaving the hundreds of fans surrounding the green to wonder what was so funny.
Tiger Woods, wingman. Who would have guessed?