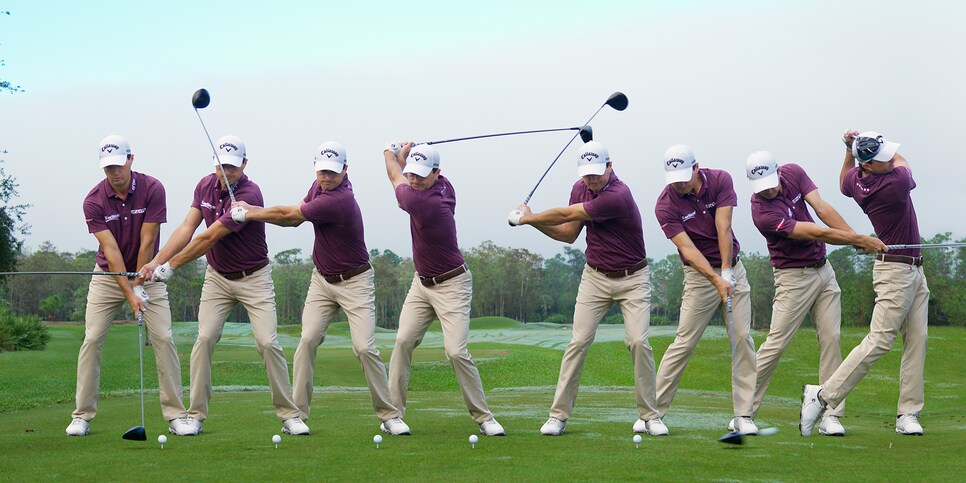 To compete—and win—on the PGA Tour without the ability to routinely bash drives, you need excellence in other aspects of the game. Kevin Kisner has amassed more than $19 million in career earnings and won three PGA Tour events, including this year's WGC-Dell Technologies Match Play, by keeping his drives in play.
"Kiz has built a more stable and efficient swing," says hisinstructor, John Tillery. "There aren't many compensations in his motion, which has helped his consistency."
How consistent? Since 2015, Kisner has ranked 33rd or better on the PGA Tour in driving accuracy, hitting about two-thirds of his fairways. He's done this while never ranking better than 107th in distance, emphasizing just how important staying out of the rough is to his success.
"Kiz has a move that many everyday players would benefit from emulating," Tillery says. "He's all about trying to do things the right way to fine tune his pattern and accuracy, versus forfeiting form to chase distance."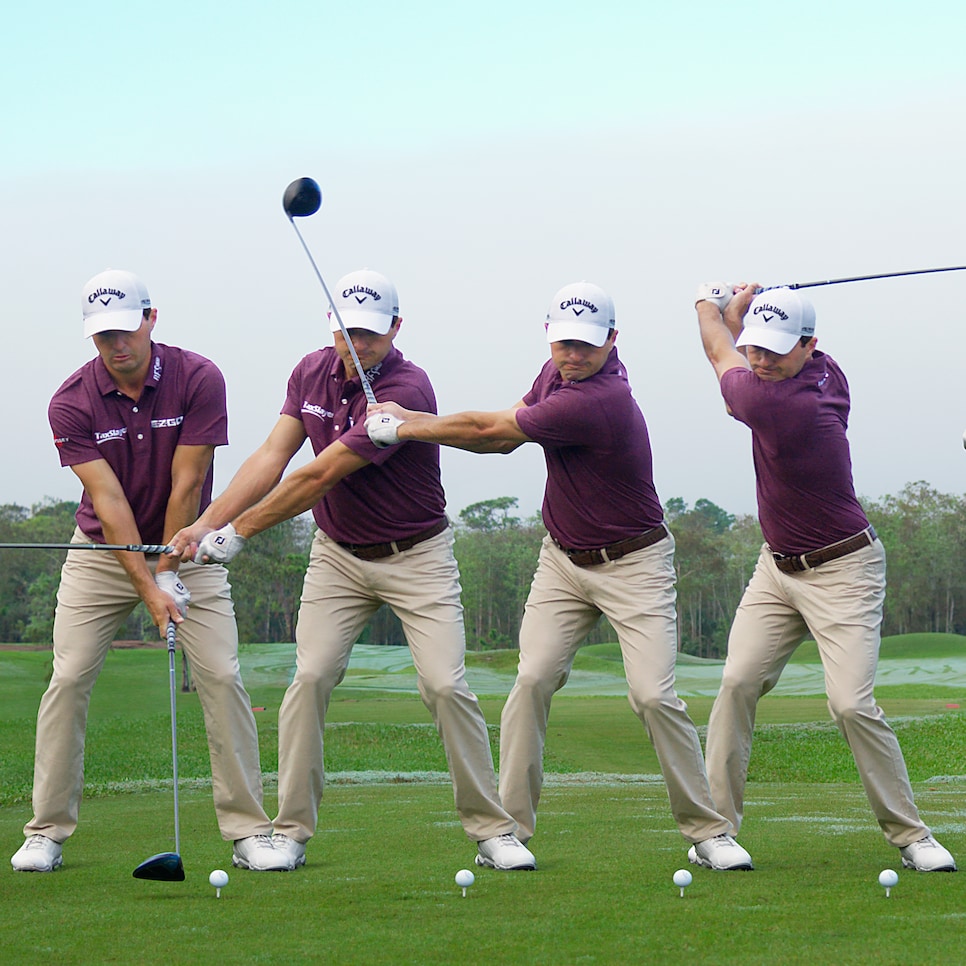 Kisner is centered at address with a touch of upper-body tilt away from the target. "The ball is in good position under his lead shoulder, and he has a fairly strong left-hand grip," says John Tillery, his instructor. "This is an address checklist amateurs could benefit from copying."
As Kisner starts back with the club, notice a modest re-centering of his eye line; his left ear is now slightly lower than his right. "That keeps the movement of his hands and chest in sync," Tillery says. Another sign of efficiency: He shifts his weight to his right side, but he doesn't sway.
"Everyday players tend to be pretty upper-body dominant into the backswing, essentially just standing still and lifting their arms over their heads," Tillery says. "That's a recipe for trouble." Kisner, however, continues to coil his upper body while the arms just come along for the ride.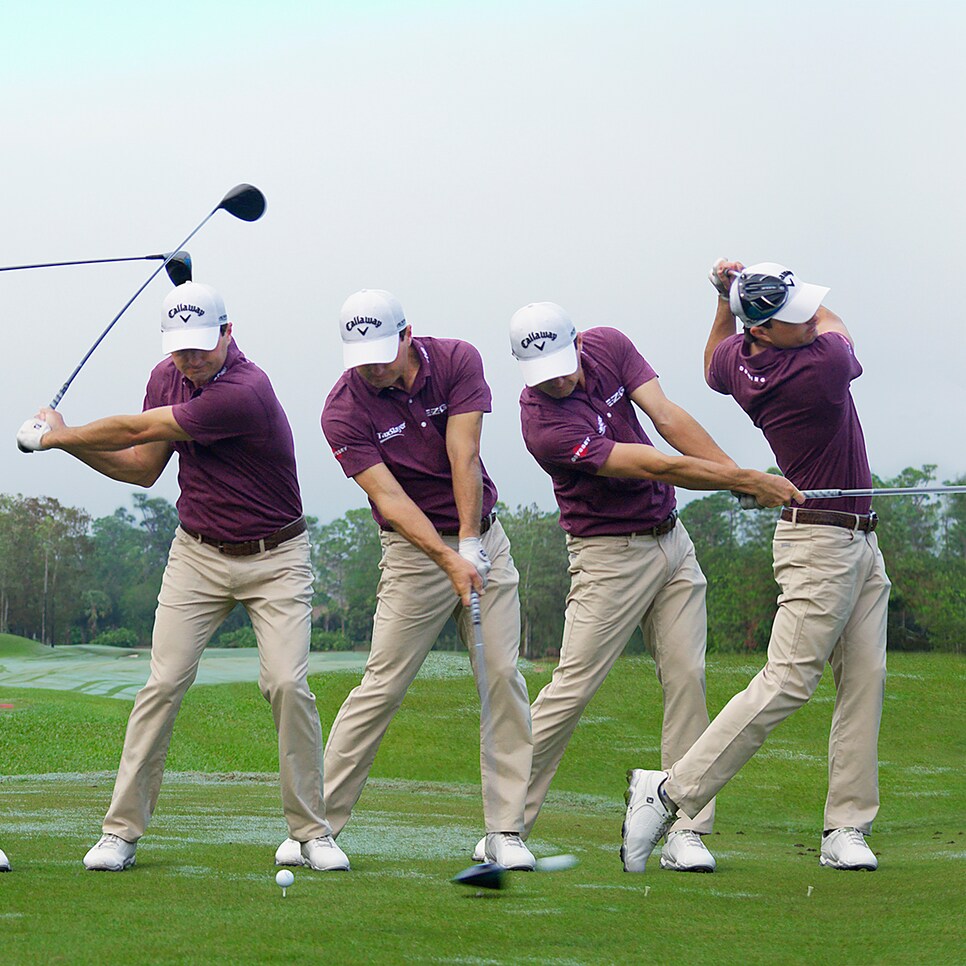 At the top of the swing, Kisner's lower body remains stable, but he has allowed his hips to turn considerably, which helps promote maximum coil of the upper body, Tillery says. "He has the look of a draw-biased player at the top. He's created a lot of room to swing down into the ball on an inside-out path."
Kisner's lower body hasn't spun out as he shifts weight into his left side. "That provides enough time for the transition to properly take place; he's not rushing," Tillery says. "It's something Kevin has been working on and gotten significantly better at since these photos were taken."
At impact, Tillery says he likes how Kisner "is braced into his lead side, with his club and left arm seemingly moving as one piece. I also like the full arm extension after impact. It's a strong signal his upper body did its job and kept rotating. Amateurs often stop turning their chests too soon."
Kisner's finish might look abbreviated, but many great players have ended their swing here instead of wrapping the shaft back around their heads, Tillery says. "It's the finish of a player that's stable and has put the speed of the swing where it counts—through the hitting area. I love it."
"There aren't many compensations in his motion." —John Tillery
KEVIN KISNER 35 / 5–10 / 165 pounds Aiken, S.C.
DRIVER Callaway Epic Flash Sub Zero (9 degrees)