Be Right
The Ringer's Kevin Clark has a golf-related theory for why there's no real NFL quarterback rivalries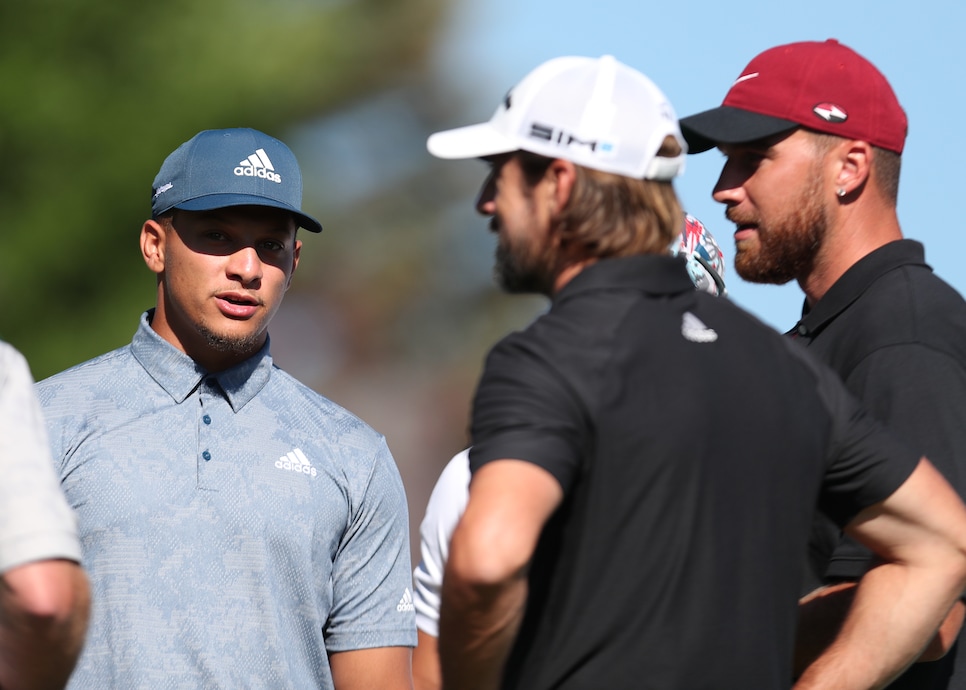 Kevin Clark has a theory for why there is no great quarterback "rivalry" in today's NFL. Of course, it does appear like we may have the next great one in Patrick Mahomes vs. Josh Allen, who are set to go at it in the playoffs for years to come.
One thing the Mahomes-Allen "rivalry" may never have, however, is hatred between the two parties, as evidenced by both quarterbacks giving each other props right after the game ended on Sunday. Clark, a Senior NFL Writer and podcaster at The Ringer, floated a golf-related theory as to why that is on this week's episode of the "Be Right" podcast.
"It's not inconceivable to me that the reason these guys get along so well, the reason there is no 'real' rivalry, is because these guys are connected through golf," said Clark. "That to me is a very funny development. These guys are all golf sickos."
Allen, who showed up to a game on Halloween dressed as Phil Mickelson earlier this season, is a huge golf nut, and he'll now have plenty of time to work on his game during the off-season (sorry, Bills fans, we had to). Mahomes is, too, having worked his handicap down to a single digit over the last few years. Clark told a pair of stories he heard about Allen and Mahomes each separately teeing it up with Jim Nantz, who, naturally, did golf play-by-play for the two quarterbacks.
"I've heard that's [Nantz's] thing," says Clark, who had Nantz as a guest on his "Slow News Day" in October. "So I brought it up to him, and Nantz seemed a little taken aback that I was sort of airing out his party trick, but he loved the fact these quarterbacks get a kick out of it."
Our full conversation with Clark, which features plenty of NFL Divisional Round recap and AFC/NFC Championship preview (and golf talk, too!), can be heard below. Please, have a listen.