News
Kerr spends time with juniors in Brooklyn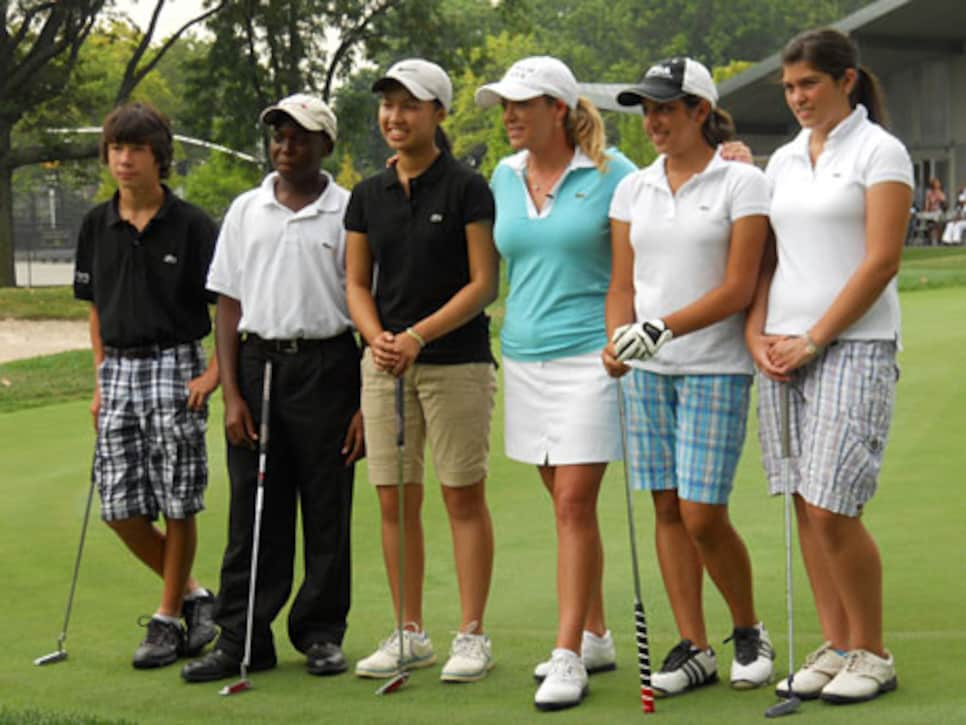 Cristie Kerr somehow manages to dedicate time to charitable work while fighting for the No. 1 spot on the Rolex Rankings. (She held that spot atop the rankings for three weeks after winning the LPGA Championship in June.)
On Tuesday, Kerr answered questions and gave a clinic to 50 junior golfers, ages 7-17, at the CityParks Junior Golf Center, located next to the Dyker Beach Golf Course in Bay Ridge, Brooklyn.
"Golf is a great game for kids to learn life lessons, discipline, fair play, competition," said Kerr, to the 50 kids who were invited for having the best attendance records at the CityParks center. "You can work hard and see the returns from it. It's a place you can go and be with your friends or escape from the everyday stress of life."
The CityParks Junior Golf Center is a new high-end facility that offers free golf instruction to juniors only. It has a 6-hole golf course, practice putting and chipping greens, a covered driving range and a clubhouse with classroom space. More than 800 juniors currently participate in the junior golf programs held at the facility.
"I would never be where I am today if I had not had the opportunity to learn the game in the city of Miami," said Kerr.
While this is the first time she has worked with CityParks, Kerr expressed interest in becoming more involved with the center, since she and her husband now live part-time in New York City.
"I always try to follow what my father instilled in me," said Kerr. "If you work hard and make it fun, it doesn't matter what the results are. He also taught me that grades and school are just as important as golf."
*[#image: /photos/55ad9230b01eefe207f764f7]|||gdw_blog_kerr_clinic2.jpg|||
(Photos:  Courtesy of the LPGA)*