News
Kerr in the mix, despite battling intestinal bug
ORLANDO - A year ago, in the final round of the LPGA Tour Championship at Grand Cypress, Cristie Kerr put too much pressure on herself and didn't play well, coming up short to Maria Hjorth in the event and to Yani Tseng and Na Yeon Choi for season honors.
Thursday at Grand Cypress, Kerr, battling an intestinal bug she thinks she picked up while in Mexico for the Lorena Ochoa Invitational last week, didn't have any such expectations. The formula worked, as Kerr shot a four-under 68, good for T-4, two shots behind Choi's first-round lead the CME Group Titleholders.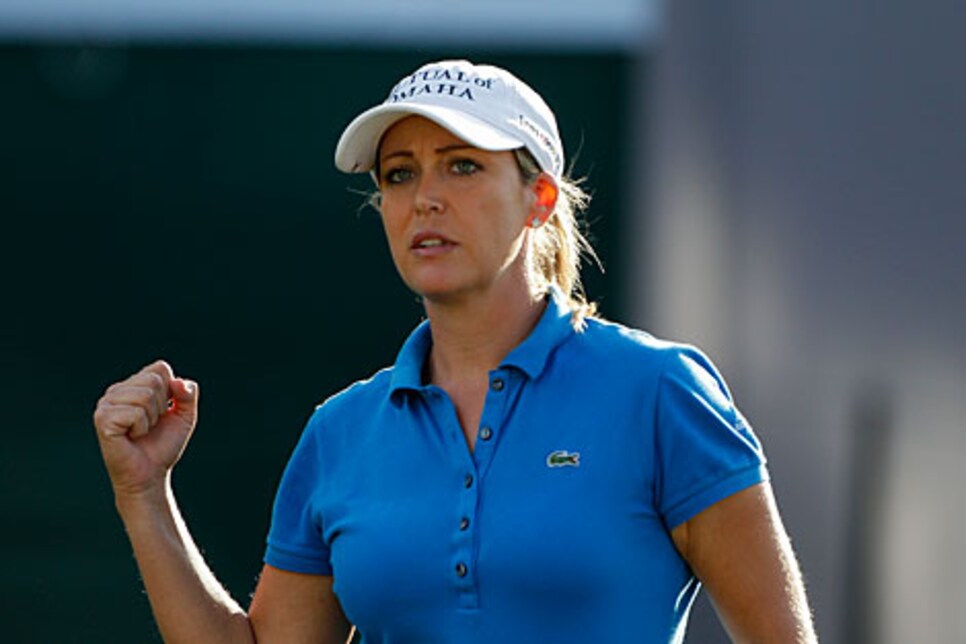 Photo by Michael Cohen/Getty Images
"I was in bed all day yesterday, and even still today I feel fatigued," said Kerr, whose illness prevented her from playing in Wednesday's pro-am. "I felt kind of light-headed around the turn. I still had some of these shooting pains in my abdomen. I didn't expect much for myself. Maybe that's what it takes."