Helping Hands
Kentucky native Emma Talley supported by Justin Thomas, Nelly Korda in tornado relief efforts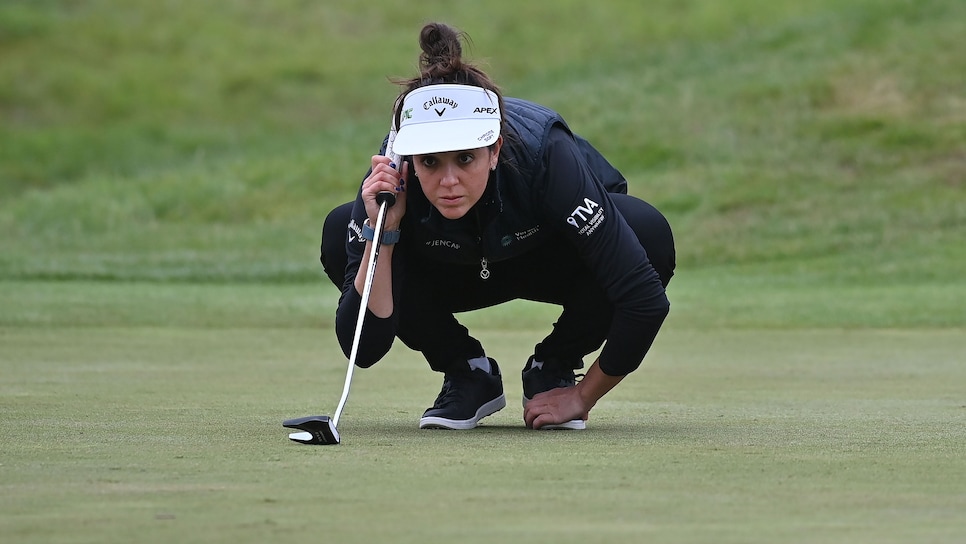 Historically destructive tornadoes ripped through 227 miles of Southern and Midwest states on Friday night, including Kentucky, Illinois and Arkansas. Princeton, Ky., was hit particularly hard by the tragic natural disaster—residents returned to an unrecognizable scene of uprooted homes and scattered debris on Saturday morning. One of those shocked Princeton natives happens to be LPGA player Emma Talley.
Talley tweeted on Dec. 11, before the full effects of the storm were known, writing, "Please pray for my hometown of Princeton, KY...tornado hit hard and lots of houses completely gone. We are hoping everyone is safe, but won't know until the morning. Pray pray pray please. So scared."
The scale of the destruction started to emerge in the ensuing hours, with four fatalities reported in Caldwell County, the greater area surrounding Princeton. At least 90 people have been killed from the tragic storm across the country, 80 of whom were Kentucky residents, and the death toll is expected to rise.
On Monday, Talley shared striking images of her hometown in ruin. With a population of only 6,000, Princeton residents are doing everything they can to piece together their homes, including sorting through the debris by hand.
"Here are a few pictures of my hometown. It got beat up by the tornado a few days ago. My mom says it is way worse than the pictures. So many of our friends lost everything. My parents have been going through rubble of friends' homes to try and find sentimental items."
The University of Alabama alum and former NCAA champion then shared a GoFundMe link, organized by the local Chamber of Commerce to provide disaster relief to families devastated by the ravaging tornadoes. Talley's heart-wrenching story inspired several LPGA and PGA Tour players to quickly offer their support and share the fundraising effort on their own platforms.
Justin Thomas, a fellow Kentucky native—born and raised in Louisville—went to Instagram to spread awareness about Talley's hometown and the disaster relief efforts.
"So sad. Thinking of @ertalley and her friends/families and everyone affected," Thomas wrote as he shared the Caldwell Country GoFundMe link. "Every cent/dollar helps."
Nelly Korda, No. 1 in the Rolex Women's World Ranking, also expressed her sympathy for those impacted by the historic destruction, and encouraged her followers to contribute to relief efforts.
"So, so sad. Help spread the word and donate to the people affected by this awful tragedy."
The GoFundMe that Talley and others have shared has now raised over $53,000 in disaster relief. To continue supporting displaced families and recovery efforts in Talley's hometown, click the link here.