Ken Schofield on Andrew 'Beef' Johnston: 'Andrew is different, isn't he?' Well, yes, he is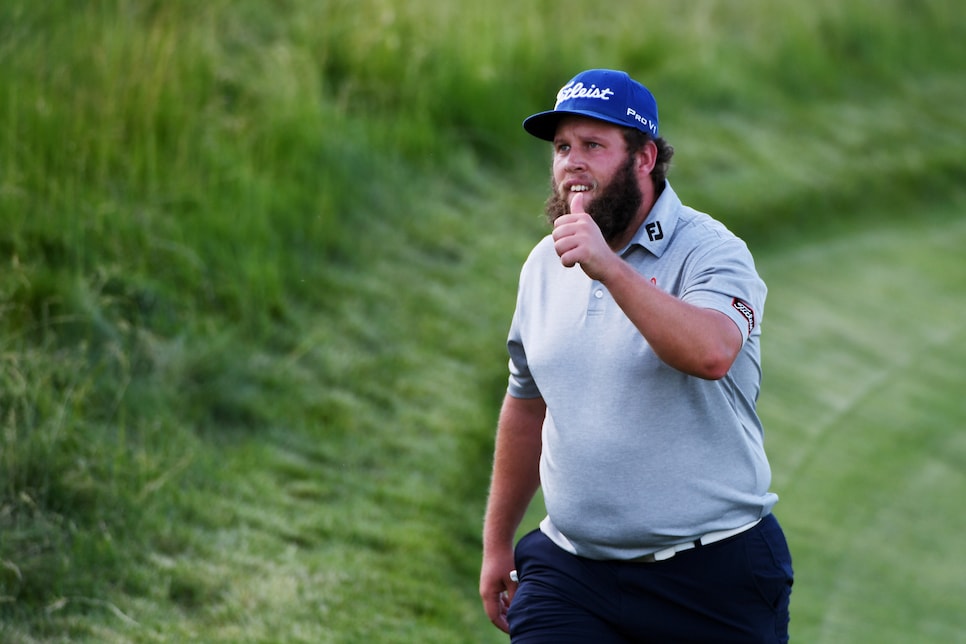 Golf probably has too few of those who might be identified as characters, so when a bona fide one comes along, there's no shortage of attention.
So it goes for the man widely known as Beef, Andrew Johnston of England, predictably a popular topic at the U.S. Open, notably because he is again playing well in a major championship. He shot a three-under par 69 in the opening round at Erin Hills.
First, Ken Schofield, the former executive director of the European Tour, provided some background on Beef in a Golf Channel interview.
"Andrew is different, isn't he?" Schofield said. "He's always been different. He's a buddy of Tyrell Hatton and Eddie Pepperell. They were three standout juniors in the England Golf Union programs a number of years ago. They were always different. Their golf was always superb, but they didn't always get things done properly off the golf course, and occasionally, one, two or all three of them would be put off the team. Beef certainly was probably the leader in the clubhouse in that regard."
On FS1's telecast of the Open on Friday morning, Johnston was shown hitting a 3-wood from the third fairway, and Curtis Strange couldn't help himself.
"I know, Darren [Clarke], I shouldn't say this, but what do you think he had for dinner last night?"
"Fax [Brad Faxon] asked me the same question yesterday," Clarke replied. "I said my answer should have been, 'like me. Too much.' Similar appetite to myself."
Beef, of course, embraces the attention, as this Tweet addressed to Fox Sports' Paul Azinger shows:
You are using an unsupported version of Internet Explorer. Please upgrade to Internet Explorer 11 or use a different web browser.