The Loop
The smooth baseball swing of Ken Griffey Jr. carries over to the golf course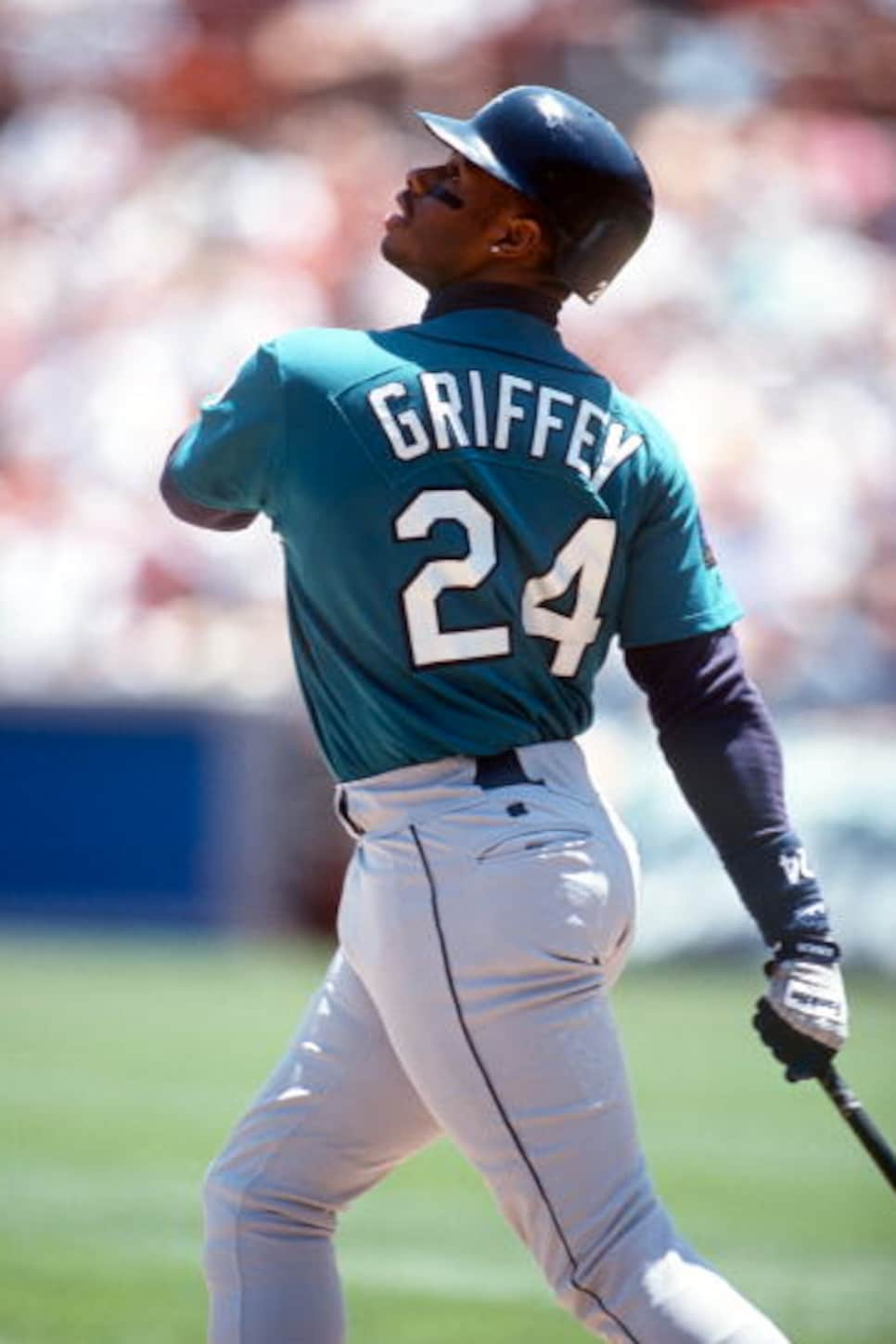 For a certain generation, Ken Griffey, Jr. was the man. From his nonchalant demeanor to his graceful strides in the outfield, everything about Junior emitted "cool."
And then there was the swing. Oh mama, that swing.
Most baseball players hack at fastballs in the same manner as lumberjacks. Griffey's stroke, however, was rhythmic and poised; it was artistic in a game of aggression. The swing was so unique that it earned its own logo.
Griffey, who will be announced as a Hall of Fame inductee this afternoon, apparently has carried over this finesse to the links.
It should be no surprise that Griffey, he of 630 career home runs, is long off the tee. At the Nike PGA Show a few years back, Griffey hit a 352-yard drive on a simulator. (Given the pitfalls of launch monitors and simulators, take this with a grain of salt.) Of a tad more credibility is Griffey's performance on the range, where he registered 290-yard strikes:
Definitely hints of that statuesque baseball followthrough in the backswing, no?
Although he picked up the game later in life -- Griffey told Golf.com he didn't start playing until the 1994 labor strike -- the former MVP, according to his USGA handicap, appears to be more than just a bomber: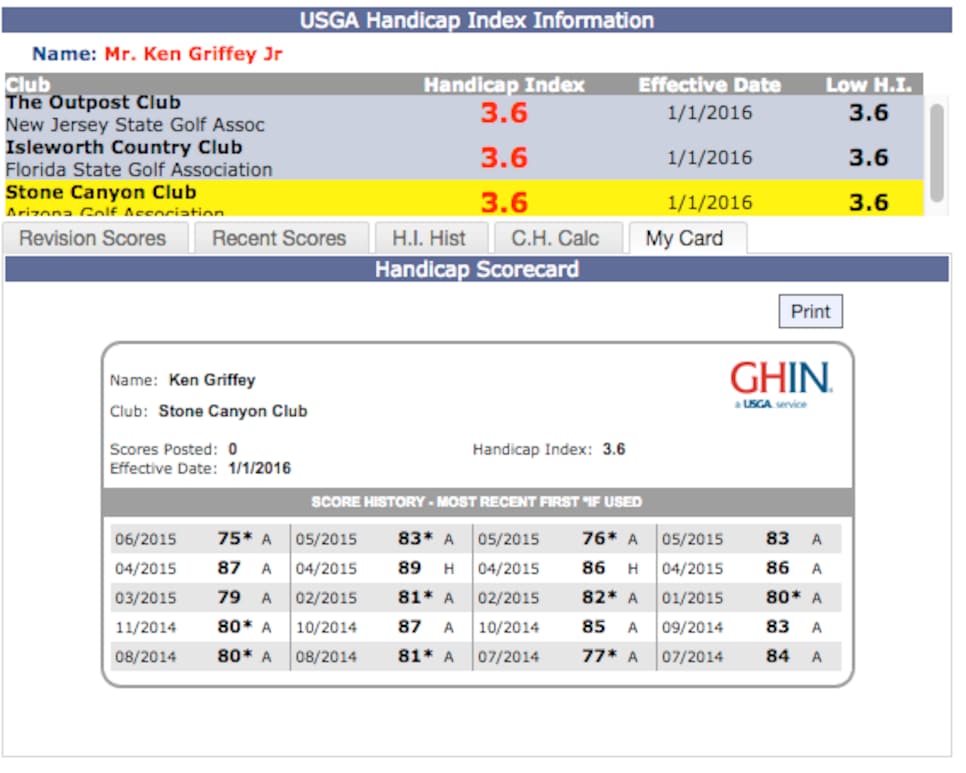 Considering he professed himself as a nine handicap as late as 2014, looks like we know how Griffey is spending his retirement.
Our only question: Like in baseball, does he wear his hat backwards on the course? You know what, don't tell us; we don't want to see behind the curtain.
So congrats on the Cooperstown invite, Junior. May your golden years be bunker and bogey free.