The Loop
Ken Green involved in tragic accident
The sad life of golfer Ken Green took its saddest turn on Monday afternoon when a tire blew on the RV driven by the Champions Tour golfer on Interstate 20 outside Meridian, Miss. Killed in the crash were Green's brother, Billy, his girlfriend Jeannie Hodgin of Greensboro, N.C., and his German Shepherd, Nip. According to Green's manager Kevin Richardson, Green is in University Medical Center in Jackson, Miss., with a broken left eye orbital and a right lower leg that doctors are trying to save from amputation.
Green's sister Shelley and Slugger White of the PGA Tour were both at the hospital with Green (A more detailed account of the accident can be found here).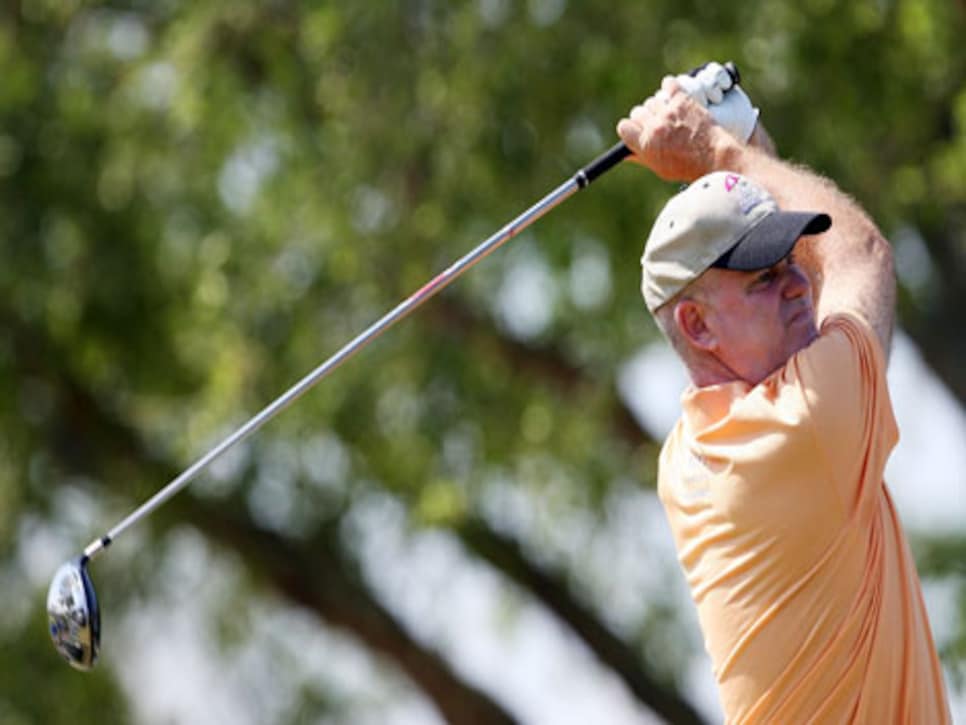 Green, who turns 51 on July 23, had fared well on the  the Champions Tour this season, making $123,906 in 11 events, including a seventh-place finish in the AT&T Champions Classic in March. At the time of the crash he was leaving the Triton Financial Classic in Austin, where he tied for 37th place.
Back in the late '80s and early '90s,  Green was one of the PGA Tour's most garrulous characters, winning five times and playing on the 1989 Ryder Cup team. He also had his run-ins with the establishment, including Augusta National and golfer Raymond Floyd. But his career took a turn in the '90s when he went through a divorce and a custody battle, and he was never the same player (For more on Green, there is this Golf Digest Interview he did in 2003).
"At 1 p.m. he was talking to his Jack Garamella, who does legal work for him in Connecticut," Richardson said. "Jack said it was the best he sounded in years and he was talking about consistently being able to finish in the top 10. Thirty minutes later, this happened."
__Update, 7 p.m.:__Richardson reported after landing in Jackson early Tuesday evening that he learned through a nurse at the hospital that Green had suffered a left distal tibia fracture. Doctors had cleaned out the wound and were watching for an infection and the monitoring the extent of the golfer's soft tissue loss. As for the eye, doctors put sutures around the fracture and hope to reevaluate Green in 48 hours.
Update, Wednesday 9:05 a.m.: Richardson spoke to Ken Green, who said that his brother Billy was behind the wheel when the tire blew. "He was in the back and feels he would be dead if he was up front," the manager said in a text message.
(Photo credit: Doug Benc/Getty Images)