News
Ken Duke to sub for injured Corey Pavin at CareerBuilder Challenge, strictly for amateur purposes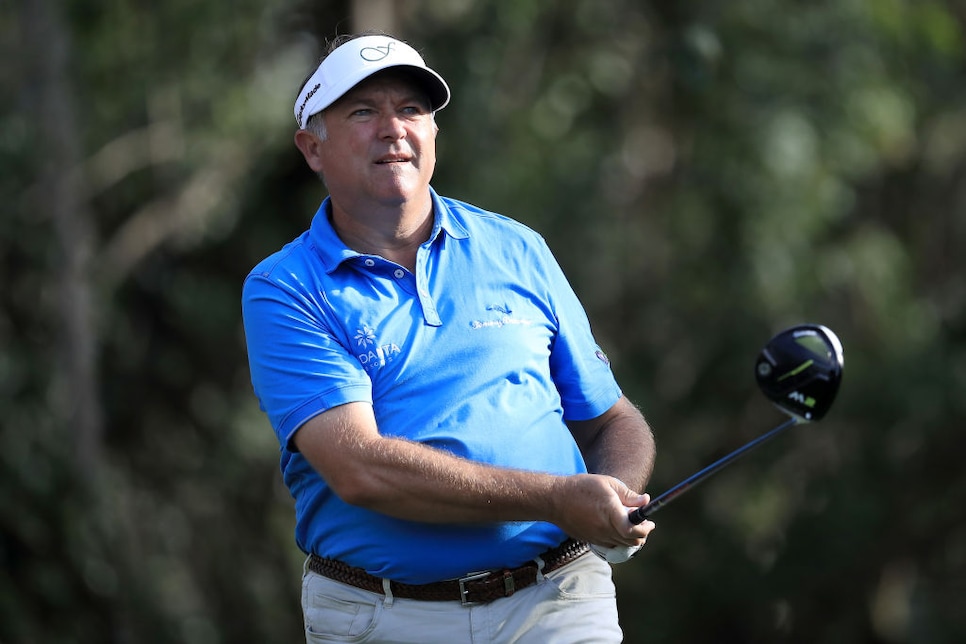 This is probably not what Ken Duke had in mind as the first alternate at the CareerBuilder Challenge. But Luis Lopez is likely appreciative of Duke's presence.
Lopez, an amateur competing in this week's pro-am portion of the CareerBuilder, is paired with Corey Pavin this week. Or should we say "was," as the former U.S. Open champ, who was near the bottom of the leaderboard after 17 holes at four over, withdrew from the tournament on the 18th due to neck pain. Since amateurs are guaranteed three rounds at the event, officials called in Duke as a substitute. He will not receive any official money for his participation.
On Twitter, Duke explained why he jumped in, saying, "I do things like this a lot to help events and asking for sponsors exemptions here but didn't get any help."
The 48-year-old is already a cult hero on tour. Gestures like this won't hurt that standing.