News
Keith Evans, golf-course architect and associate of Rees Jones, dies at 76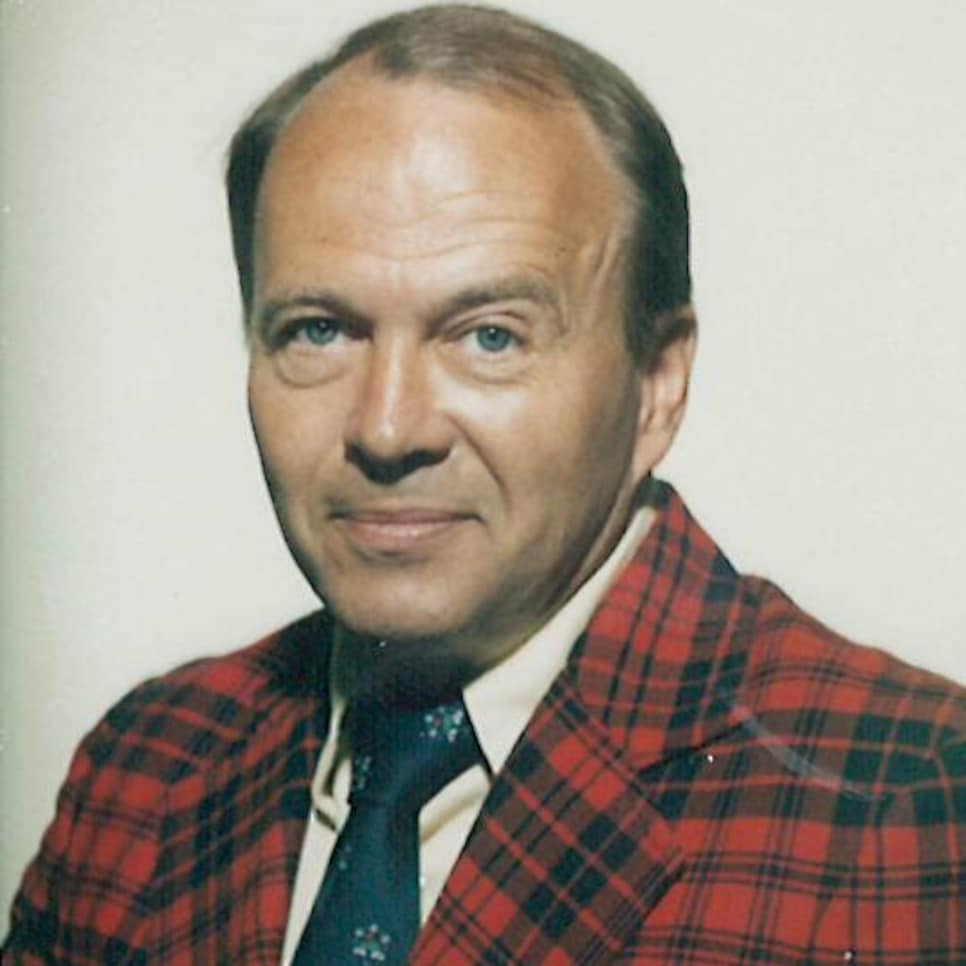 Golf architect Keith Evans, who died Sunday in Lansing, Mich., following a stroke, once told me I was the luckiest golfer alive, because of what happened when I played with him in Ireland in 1984.
On the fifth hole at Ballybunion Old, I drove into the rough, chopped it out and then holed my third shot for an eagle 3. The next day, on the 14th at Ballybunion New, with Keith again in my foursome, I drove it deeper into the rough, pitched out sideways but didn't make the fairway and again holed my third shot, this time for a birdie 3.
"Two days in a row!" Keith hooted. "I can't believe it." I should mention I was hitting a 4-iron both days, each time from about 150 yards out, each a squirrelly shot that dove like a fizzled bottle rocket and scurried onto the green in what we hackers like to call our "ground game." Keith said I must be lucky, because I sure wasn't good.
Keith Evans was my lucky charm. He started in the golf design business in 1977, following two degrees from Michigan State and a stint on the U.S. Army European Rifle Team. A year later, he was working for golf architect Richard Watson in Lincoln, Neb., where I had attended college. Keith helped Watson build nine holes at Tara Hills Golf Course in my hometown of Papillion, Neb. in 1978. That was 10 years after I'd graduated high school, and 10 years after that we had a 20th reunion party on that course. Evans also laid out Rolling Meadows Golf Course just north of Junction City, Kan., which happens to be where I shot my lowest round ever, an even par 72, back in 1992. Like I said, my lucky charm.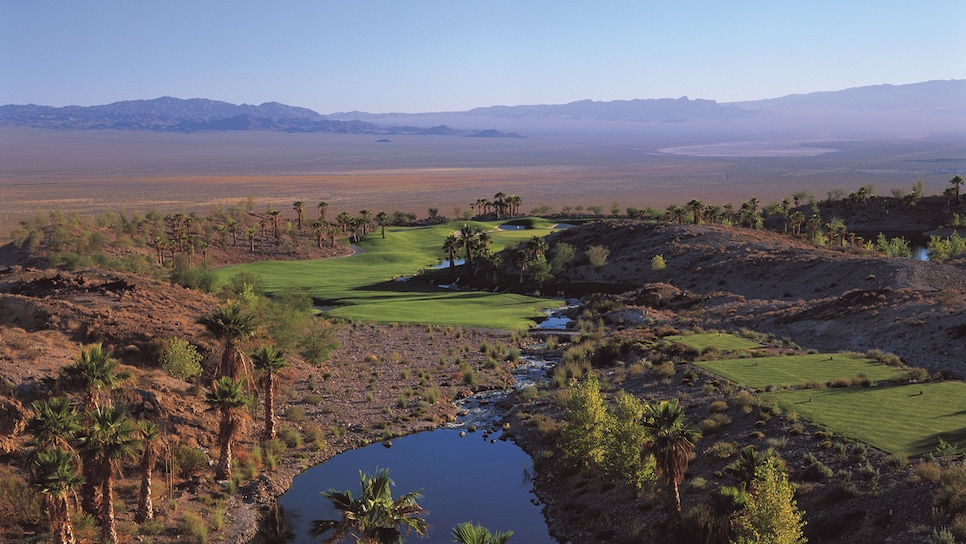 The 14th hole at Cascata, designed by Rees Jones' firm.
Courtesy of Rees Jones
Evans joined Rees Jones's design firm in 1979 and became his longtime design associate. I visited a few construction projects with Keith and Rees over the years— Fiddlers Elbow in New Jersey, Bryan Park in North Carolina, Huntsville in Pennsylvania come to mind—and played four finished products with Keith, the last being Grand Niagara in Ontario in 2006. He was always in good humor, always eager to discuss the work and to point out technical accomplishments. He definitely followed the philosophy of Rees Jones, touting full definition of hazards and targets, so we golfers would know what was expected of us.
Thirty-two years he worked for Rees, an astonishing show of loyalty on both their parts, and he was involved in many Rees Jones designs, from Key West in Florida in 1983 to Lambton in Toronto in 2011. He worked on such highly regarded layouts as Cascata near Las Vegas, Pinehurst No. 7 in North Carolina, Haig Point in South Carolina and Baker Hill in New Hampshire.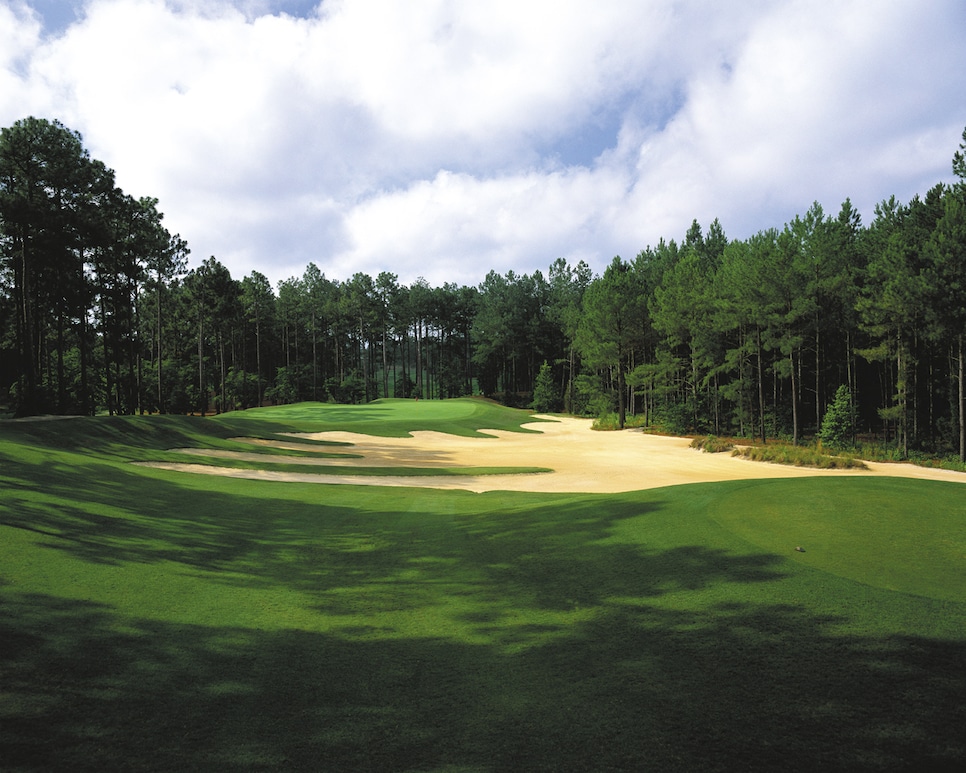 The view into the green at Pinehurst No. 7's 13th hole.
In 2011 Evans told me he was retiring, selling his home in West Orange, N.J., and moving back to his native Michigan, where he planned to get in plenty of rounds at Thousand Oaks Golf Club outside Grand Rapids. That was a personal favorite project of his, and I'd had the pleasure of playing it with him at its grand opening in June, 2000. His luck didn't rub off that time.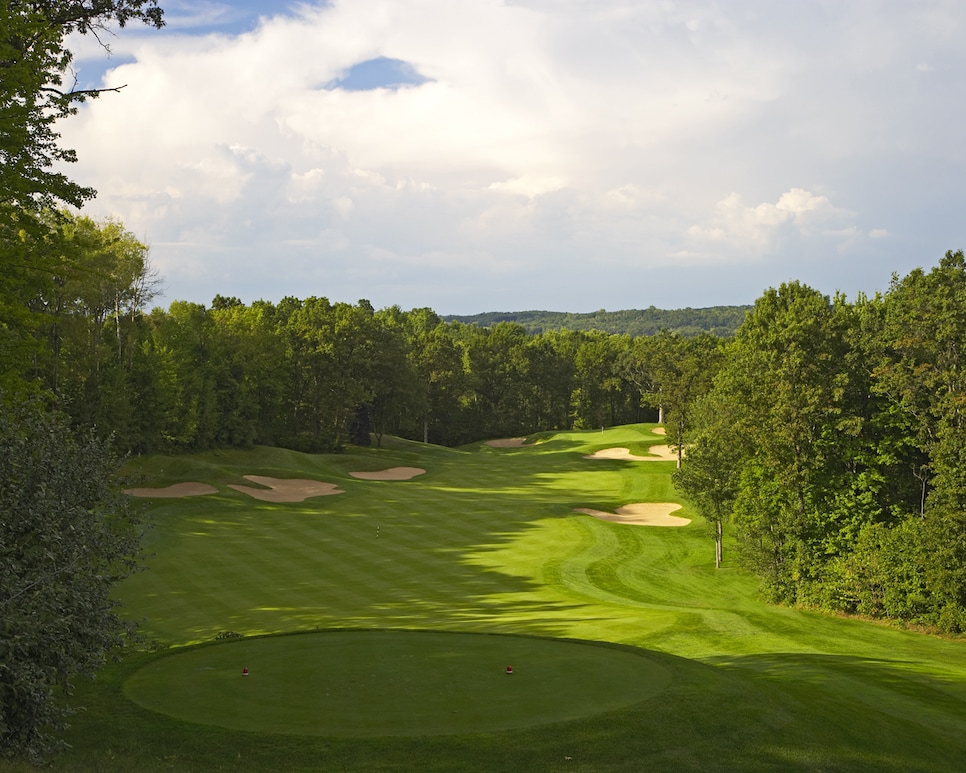 Thousand Oaks Golf Club in Grand Rapids, Mich.
Evans became a member of the American Society of Golf Course Architects in 1980 and was made a Fellow in 2014. He is survived by his wife, Eileen, and daughters Jennifer and Jessica. The family asks that memorials be made to the Gift of Hope (for which Keith was a donor), the Laingsburg (Mich.) Food Bank or the American Stroke Foundation. A celebration of his life will be held as some future date.