Pain.
Keegan Bradley thought he made the Ryder Cup team when Netflix called and said a camera crew was coming to his house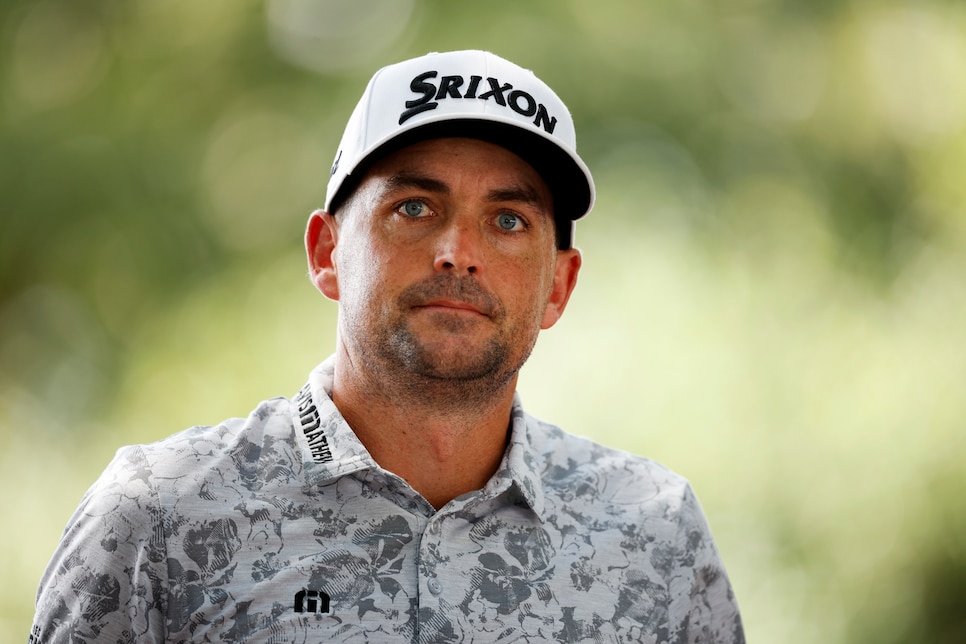 Keegan Bradley re-telling the story of receiving the call from Zach Johnson, who informed him he would not be on the Ryder Cup team, was painful enough to hear. We can only imagine how painful it would be to watch it all unfold live from Bradley's home.
Well, according to Bradley, it won't be left up to the imagination in Season 2 of Netflix's "Full Swing." In a recent appearance on Barstool Sports' Foreplay podcast, Bradley told hosts that before the U.S. captain gave him a ring, Netflix called him to let him know a camera crew was just a few minutes away from his house. Naturally, Bradley allowed himself to believe this meant he had made the team and the camera crew was coming to capture his live reaction.
As he came to find out, it was the exact opposite.
"I got a text from Zach [Johnson], 'Hey guys, I'm going to be calling everybody tomorrow morning,'" Bradley said. "I'm like 'oh, sh-t,' I've got another night of sweating this out. I wake up, I'm very tired, and I get a call from Netflix, and they say 'Keegan, we've got a camera crew five minutes from your house.'"
"Why would they be sending a camera crew if I'm not going to get picked?" Bradley asked himself. "For the first time, I let my brain think 'I did it.' Why would they be rushing a camera crew to my house? And as soon as I picked up the phone, it was like a 'Hey Keegan...."
At this point, Bradley says he looked over to his wife Jillian and gave her the "no" signal. Pain.
"He [Johnson] was really nice, and he hung up the phone and, y'all are going to see this [on Netflix]," Bradley said. "This is real life, no one's ever seen this call before. It was devastating."
Man, just when you think this story couldn't get any more brutal to hear, we, and Keegan, will now have to relive it on "Full Swing" whenever Season 2 drops. Good job by Netflix on acting fast and capturing such a real moment, but there's no question Bradley would have preferred it going the other way. Making it all the more painful is the fact that the U.S. team is reportedly keeping the Netflix out of the team room next week in Rome, but nobody had any issue with cameras capturing Bradley at what was probably his lowest point all season. Tip of the cap to Keegan for taking it in stride.