The Loop
Keegan Bradley wearing Michael Jordan"45" golf shoes at the Masters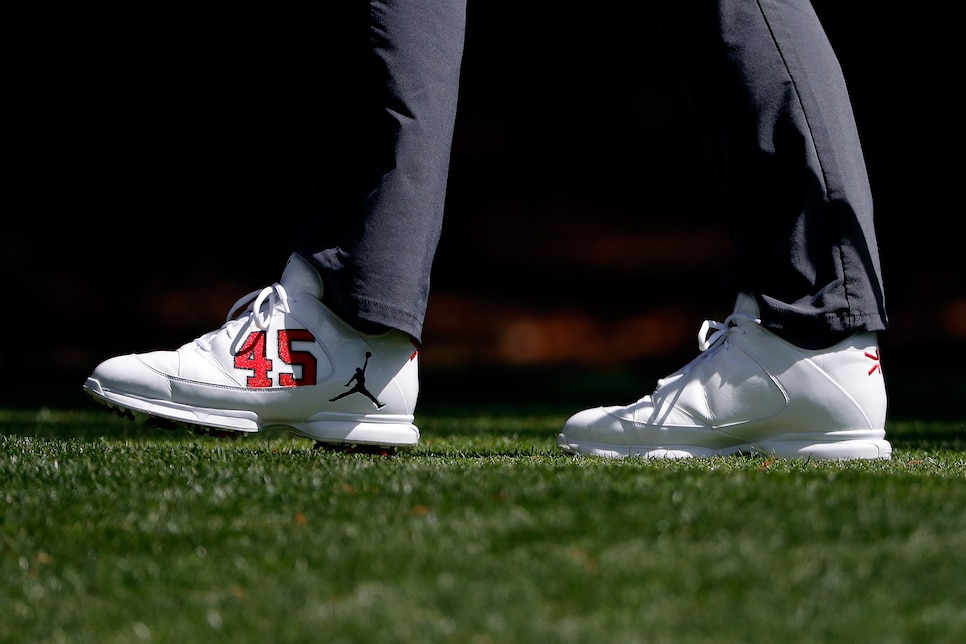 Earlier this week, our friends at Esquire claimed that golf shoes are "no longer totally lame." While we counter the game's footwear has been stylish for quite some time, we can both agree that the kicks Keegan Bradley's wearing at the Masters are pretty damn cool.
The 2011 PGA Championship winner rocked Michael Jordan's "45" sneakers at Augusta National. Hoops historians remember "45" as the number Jordan briefly wore in his first return to the NBA in 1995.
Admittedly, the 45s look a tad like hospital shoes from a distance, yet closer examination emits a retro, slick vibe. Alas, Bradley couldn't channel his inner MJ on the course, posting a two-over 74 on the day.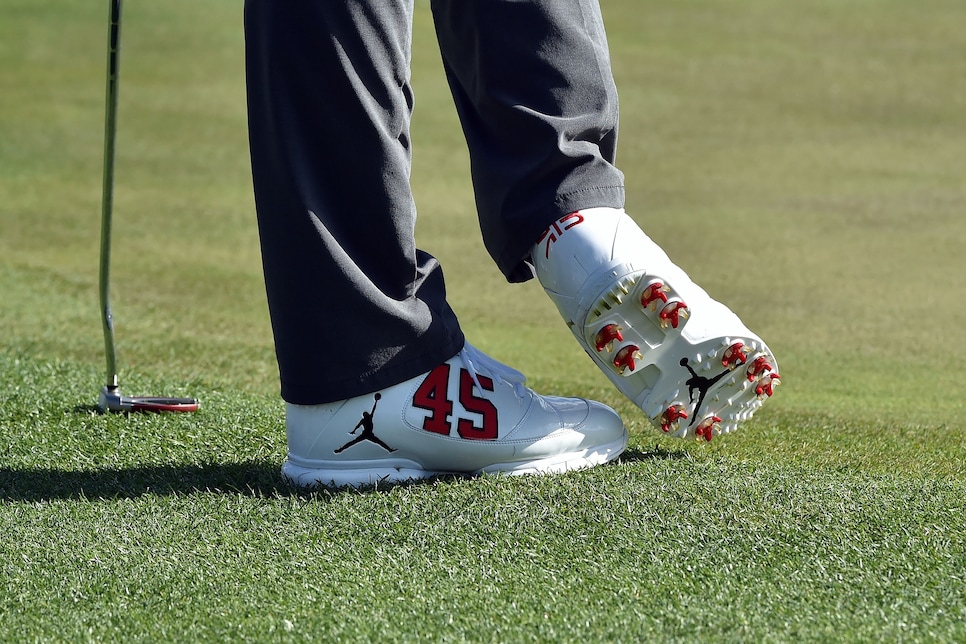 Bradley wasn't the only player wearing basketball-inspired gear on Thursday. Rory McIlroy's shoes and hat paid tribute to retiring Lakers star Kobe Bryant.