The Loop
Keegan Bradley plays an incredible amount of golf, even for a tour player
SCOTTSDALE, Ariz. — Keegan Bradley has two passions: golf and more golf.
For the first time in his career, he scheduled himself an off-season. "I made an effort to have some time off where I could really relax," he said.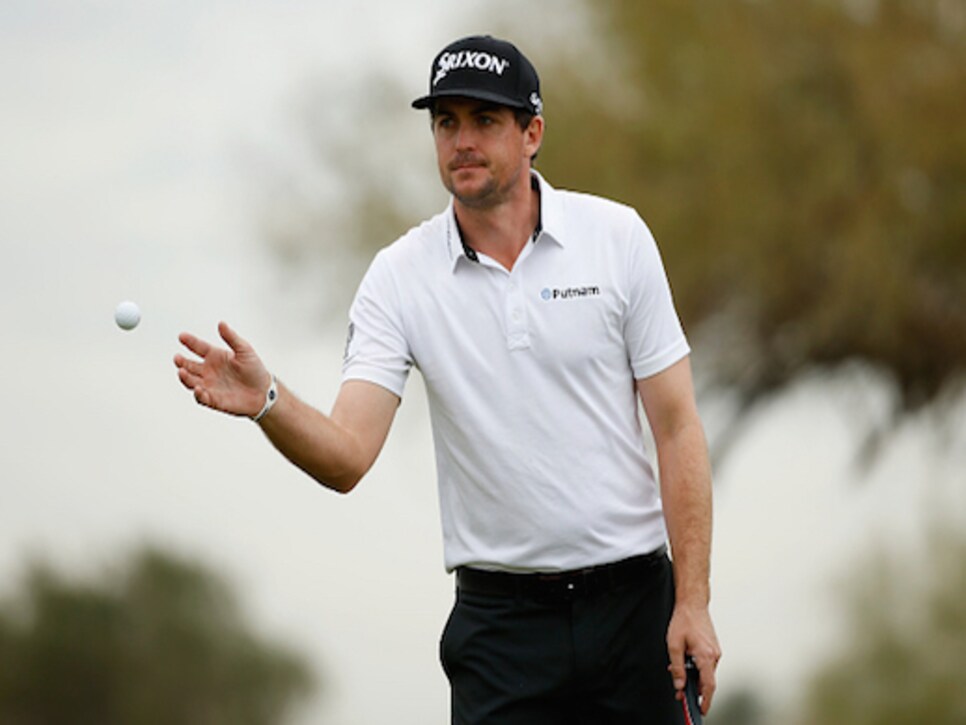 Here is how he relaxed: "I played golf every day. Pretty much seven days. An off day for me would be no practice. Just playing. So I get together with my buddies and go play a game out on the course. That to me is a day off. If I'm going to go practice and work out, I'll do a lot of short game, hitting balls, stuff like that.
"But this off-season I played a ton, and then once the season started to get closer I would practice a little more. Wouldn't play 36 a day. Played 18 and practice, something like that."
When Bradley does return to work, he does so with a vengeance. "I love playing," he said. "When I look at my schedule I can't pick a tournament that I don't want to play. I love them all. It's very difficult for me to take tournaments away from my schedule, because I want to be out here playing and competing. I think that's part of who I am and what makes me keep going."
Rust, incidentally, has few opportunities to settle in. That would explain the six-under par 65 he shot in the first round of the Waste Management Phoenix Open on Thursday to take a one-stroke lead.