The Loop
The reality of the anchoring ban is likely part of Keegan Bradley's Memorial trial
After the USGA and R&A announced in 2012 their intent to ban anchored strokes on Jan. 1, 2016 (a move that would later be adopted), Keegan Bradley -- who is the first player to win one of the four men's majors using an anchored stroke -- became a bit of a target. At the 2013 Honda Classic, Bradley spoke about the difficulties of being the poster child for anchoring.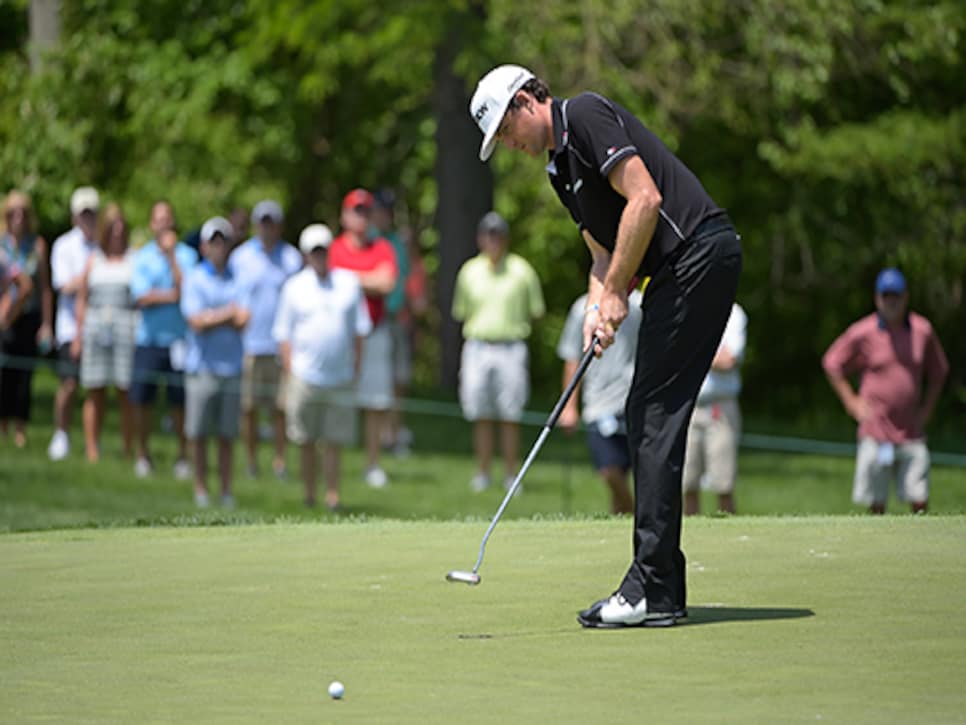 Photo: Chris Condon/PGA TOUR
"It's been actually pretty difficult, especially lately," Bradley said. "I'm being called a cheater more than ever by fans, by some writers. It's really tough. I can't imagine how people can say that to me, or to anybody out here. It's been really difficult, and I'm sick of it, to be honest. I'm ready to be over it."
Now, more than a year later, Bradley, at the suggestion of his mother, has taken the first steps to "be over it," changing to a counterbalanced Odyssey XG Sabertooth putter at the Memorial.
Although Bradley has fiddled with shorter putters, he said he "hadn't put any thought into it up until that point" and was receptive to the idea after putting poorly at the HP Byron Nelson Championship. Bradley used the shorter putter during his off week, playing 36 holes a day with Michael Jordan at The Bear's Club in Jupiter, Fla. "I told him I really wanted him to chirp at me, make me uncomfortable, which he's good at," said Bradley. "We just kept playing and playing. And I felt better and better with it. I came here not knowing what I was going to do, and I just played a round with Brendan Steele and I felt good with it again, and I thought there's no reason for me not to do it. … I'm totally in a trial period here. I'm not in any way saying I'm switching for good from now on. This is just for right now and this week."
Perhaps so. Still, to see Bradley without the 46.75-inch, 762-gram Odyssey XG Sabertooth with the double-bend ski-pole shaft that he used to win the 2011 PGA Championship was somewhat startling. In its place was a putter with the same head style, but with a 41-inch shaft and a 21-inch Winn Flat Top Mid grip with a 40-gram counterbalance weight. The putter has 2.5 degrees loft and a total weight of 675 grams.
Bradley is the latest to jump on the counterbalance bandwagon, which appears to be more of a trend than a fad, especially for those seeking an alternative to anchoring. Colin Montgomerie, who used an anchored stroke for several years, recently won the Senior PGA Championship using a counterbalanced Odyssey Tank Cruiser #7 model.
All of which has been part of a move away from anchored strokes. In mid-2013, TaylorMade provided research through the first 21 events of the season that showed an average of 13.6 long or belly putters in play per event. Of those, about 11 were anchored. (Players such as Matt Kuchar and Martin Laird used the clubs without anchoring.) It was, according to the study, about half the number anchoring at the same time a year earlier.
At the Memorial nine players used anchored strokes while seven others chose counterbalanced putters. Among those still clinging to the anchored stroke were Adam Scott (who is showing no signs of giving up on it, as he recently tested some long Scotty Cameron by Titleist Futura X7 prototypes), Tim Clark, Kevin Stadler and Carl Pettersson.
Pettersson -- a five-time winner on the PGA Tour using a long putter that he anchored to his chest -- was the first anchorer of significance to change to a non-anchored stroke in competition. Pettersson used a 37-inch Rife Aruba putter with a split claw grip during the final round of the 2013 John Deere Classic, then continued using it at Muirfield for the British Open but went back to the long putter shortly after. There have been cases of others, however, who have had success after ditching the anchored stroke. Stewart Cink, for example, used a belly putter for several years but won the 2009 British Open at Turnberry with a conventional-length putter.
As for Bradley, who has used the belly putter for a little more than five years, the move clearly is influenced by the ticking clock -- the ban's implementation is just 19 months away. Despite some recent struggles on the greens, Bradley's putting the last few years has been solid: He ranked 27th and 49th, respectively, in strokes gained/putting the last two seasons and was 44th this season coming into Memorial.
"I'd say there's pros and cons," said Bradley, who last used a conventional- length putter during his second event on the Nationwide Tour in 2010. "One of the positives is I feel as though I have a lot more touch on the greens. On a course like this or Augusta or any major championship that I play on, I felt like I've needed a little more touch than I've had. And so the positives of this putter are I can hit softer putts. My long lag putts are a ton easier. And the negatives are just simply mentally I'm aware that people are watching me. That's the hardest part."
Fair enough. But although Bradley finished T-37 at Memorial, ranking 55th in strokes gained/putting, his initial round, where he shot 67 and was an impressive +2.662, offered an indication of what's possible. Should he put four good rounds together using a non-anchored stroke -- say, at the U.S. Open -- then people will definitely be watching him, but for all the right reasons.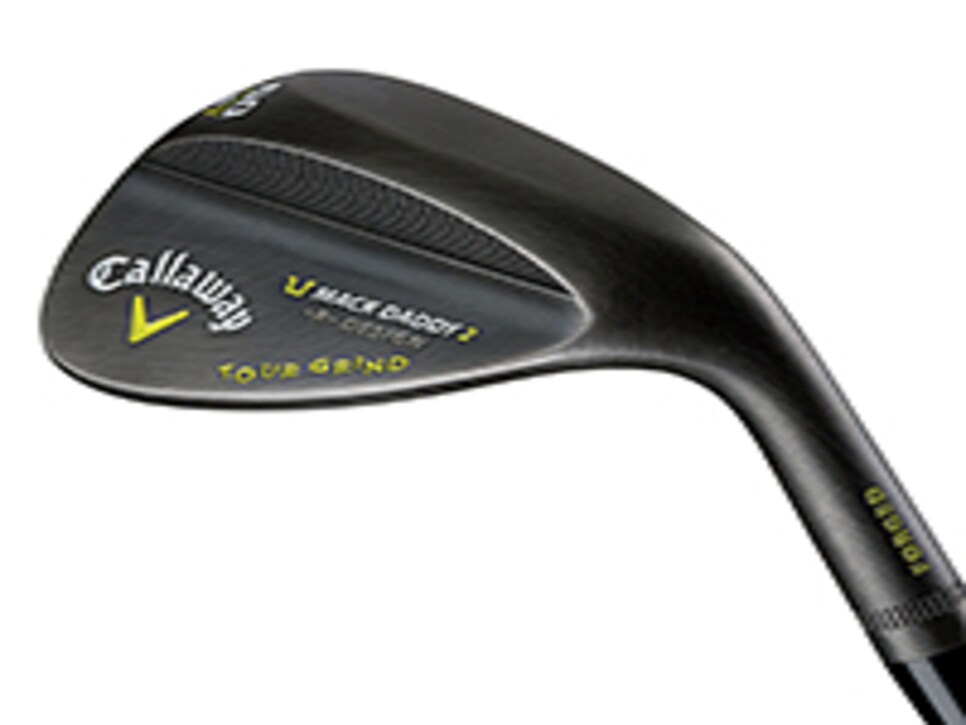 PRICE: $130 (Lofts: 52, 54, 56, 58, 60 degrees)
This addition to the Mack Daddy 2 line incorporates the technology of the original with a shallow tour grind and straighter leading edge.
](http://callawaygolf.com/)
D.A. Points has been using Ping's i5 irons since they first came out in 2005, meaning any change would be considered a major shift. Sure enough, Points did just that at the Memorial. Points used TaylorMade's SLDR irons, which have slots in the 3- through 7-irons designed to boost ball speed. Points made the move after testing the irons at his home course where he saw better consistency with his launch angle and spin rate. . . . On practice greens at PGA Tour events the Axis 1 putters -- with their unique shape in which the heel and hosel are set well in front of the face -- are mostly viewed as a novelty by players taking a look at them. At Memorial, however, Erik Compton put one of the company's putters in play. Unfortunately for Compton, the stick didn't produce the necessary results to make the cut at Muirfield Village GC.