BMW Championship
Keegan Bradley leaves no doubt about how much he wants to play in Ryder Cup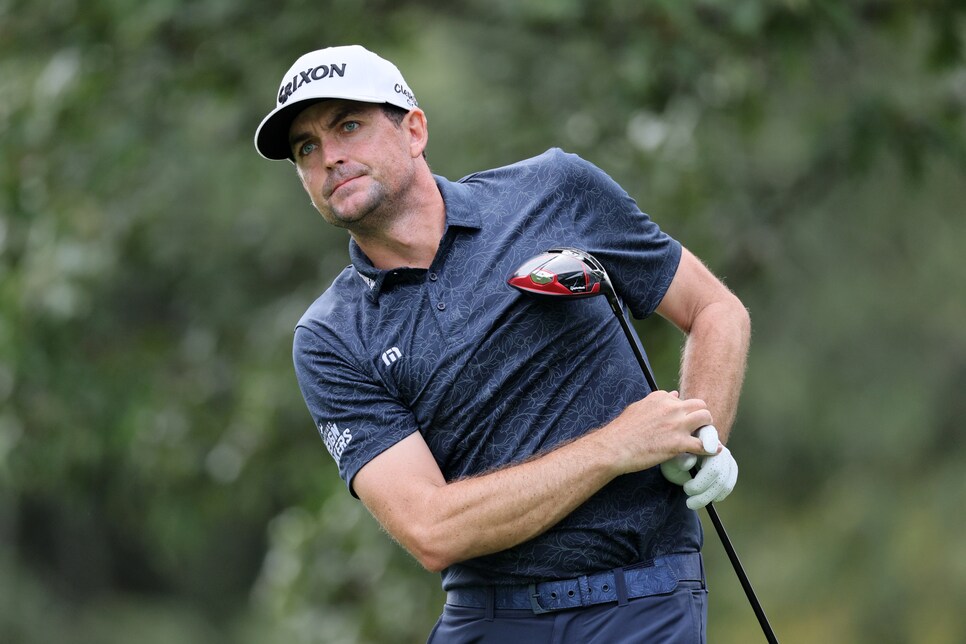 Keegan Bradley hits a shot during 2023 FedEx St. Jude.
Andy Lyons
OLYMPIA FIELDS, Ill. — Keegan Bradley enters this week's BMW Championship at Olympia Fields Country Club in 11th place in the FedEx Cup standings and 11th in the U.S. Ryder Cup standings. The latter depends on improving in the former. But guess which one means more to him. A lot more.
"I think about the Ryder Cup every second I'm awake basically," Bradley said at Olympia Fields, where the second stage of the FedEx Cup playoffs on the PGA Tour begins Thursday. "My biggest thing right now is trying not to think about it while I'm playing because it's important to me.
"The one spot I want to be on is on that Ryder Cup team. Wherever that is on the FedExCup, I'll take it. It's probably going to have to be higher than where I am now."
Six automatic qualifiers for the U.S. team will be determined at the end of this week. U.S. captain Zach Johnson will add his six wild-card selections on Aug. 29, two days after the Tour Championship. The six-time tour winner desperately hopes to make it on points and has no intention of lobbying Johnson for a spot.
"I think when you get in this position you've got to play well," said the former PGA champion. "Zach and the captains aren't going to ... they're not going to pick a player based on their pitch to be there."
Bradley, 37, said he hungers to be on a winning team after playing for the U.S. in losses in 2012 and 2014. The Vermont native went 3-1-0 in his debut at nearby Medinah Country Club, but his loss to Rory McIlroy in the third singles match on Sunday was part of a U.S. meltdown as the European team rallied from a 10-6 deficit.
The winner of the Travelers Championship in June and the Zozo Championship in October, Bradley admits that he might be trying too hard to make the U.S. team. He missed the cut at the British Open and finished 34th at last week's FedEx St. Jude Championship. It seems he can't help himself.
"It's the thing that I hate most about golf is the harder you try, the worse you play," he said. "You talk about football players or basketball players, and that kid is just tough, he tries harder and he pushes. When your team is down, we're going to put a little more effort in. In golf, you have to do pretty much the exact opposite. … You're always playing for something a little bit more, Ryder Cup or whatever it is, and my job this week is to go out and just play this tournament, and I know what's going to be on my mind. It's just reality.
"I'll do my best to stick to my process, but it'll be on my mind. I'll be thinking of it."