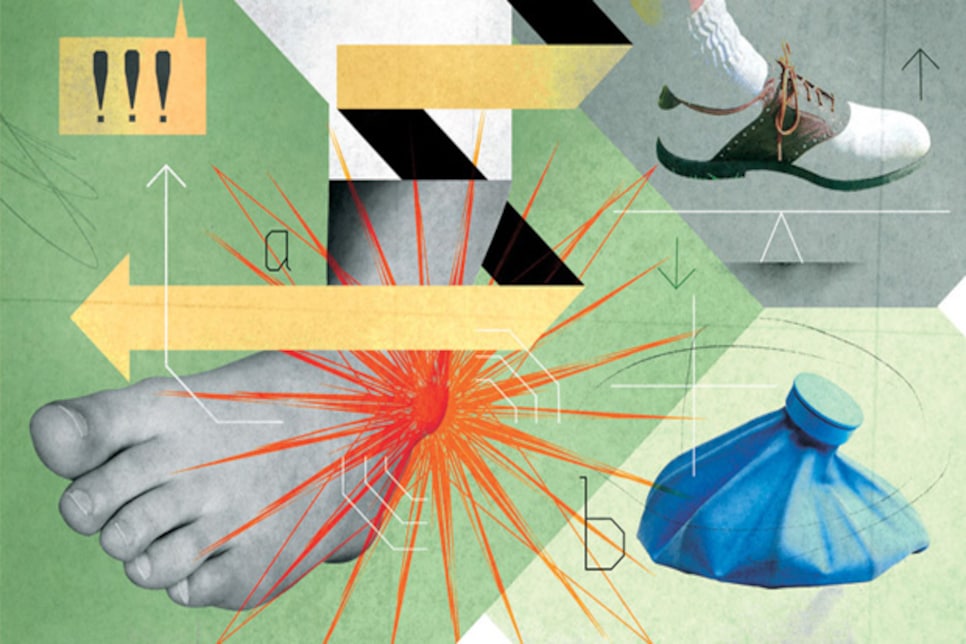 Sprained ankles account for 80 percent of all sports-related injuries. And although golfers aren't at risk for this injury as much as athletes who play football or basketball, where abrupt changes in direction occur, the last thing anyone walking 18 wants to do is roll an ankle at the farthest point from the clubhouse. Mark Verstegen, fitness trainer
offers some tips for prevention and treatment of sprains.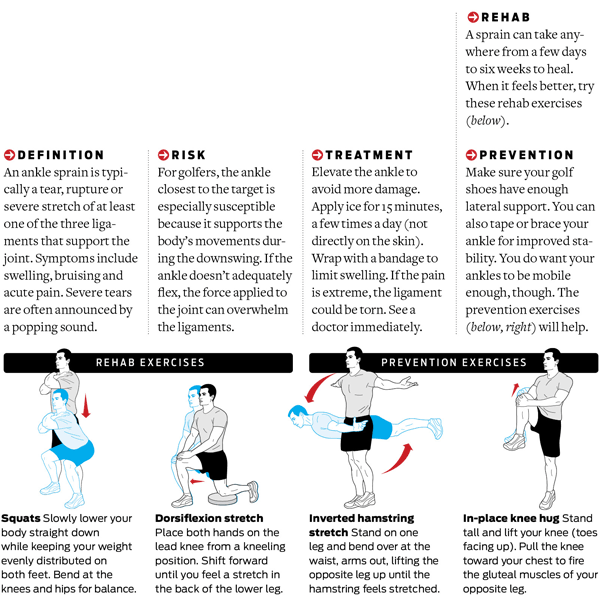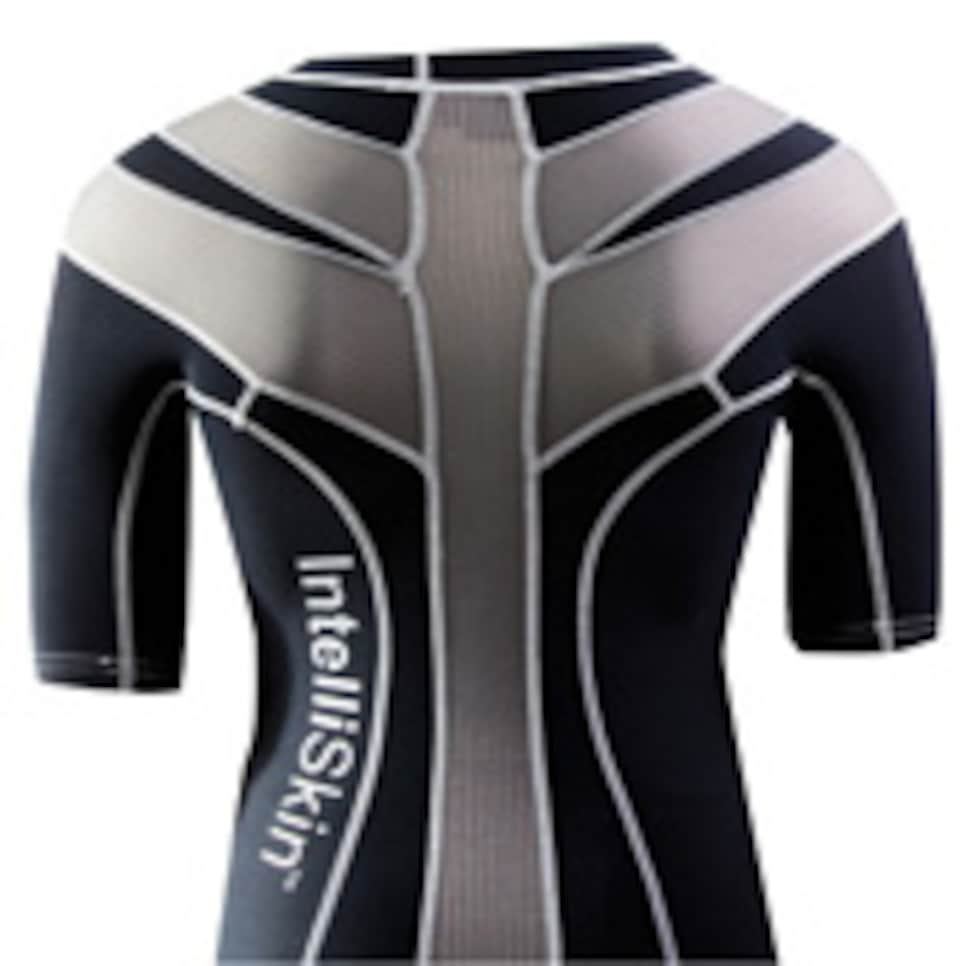 Fitness clothing company IntelliSkin has designed a shirt to help golfers who are too hunched over at address (known as "c-posture"). The Foundation Shirt 2.0 ($95, intelliskin.net
), which is meant to be worn under your golf clothes, provides scapular stability and helps golfers address the ball from a more athletic stance by gently pulling the shoulder blades back.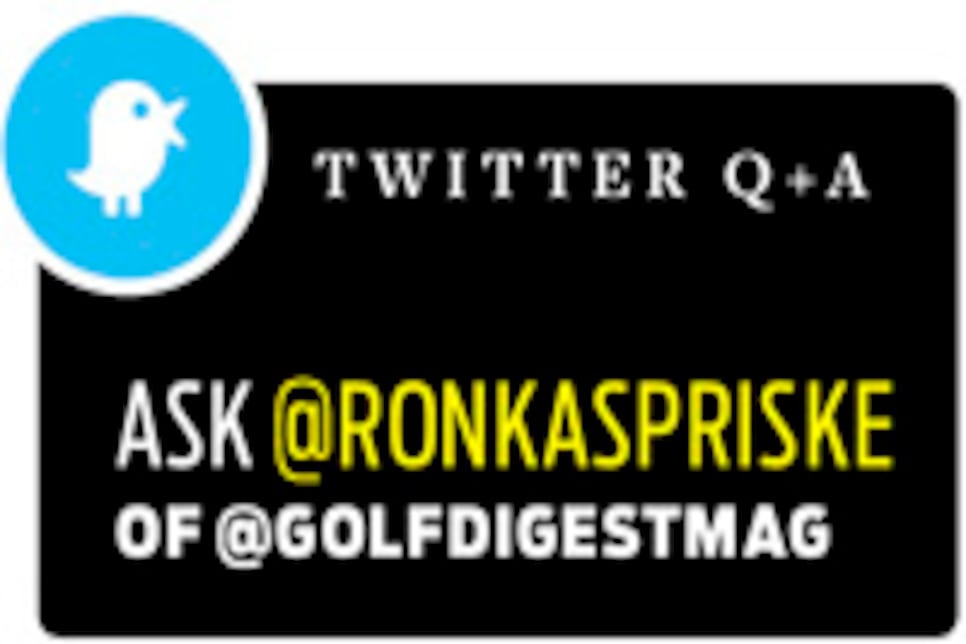 __Q: Starting a new exercise routine. Do you recommend a split routine or the same exercises daily?
A: __There should be nothing routine about your exercise routine. Switch it up. Muscles work much harder when they don't know what's coming.