The Pros And Cons Of Cortisone
Most orthopedic surgeons and pain-management doctors think of cortisone as a "second-line treatment" for tendon inflammation, arthritis and other joint pain. Golfers who injure their elbows, shoulders, knees, etc., are first treated with ice, rest and over-the-counter pain medication such as ibuprofen or acetaminophen. If pain persists, then cortisone is sometimes injected into the damaged area to help reduce inflammation and speed up the healing process. If you're considering a shot, here are some things to think about.
Cortisone is a synthetic steroid designed to mimic the natural version the body produces in low doses to help heal injuries. It's not an anabolic steroid, so it doesn't have performance-enhancing properties beyond making you recover faster than the normal healing process.
Cortisone is typically mixed with a local anesthetic and injected into the injured area. "You don't want to inject the tendon; you want to bathe the area," says Dr. Lewis Yocum, orthopedic surgeon and former medical consultant for the PGA Tour.
It typically takes effect 24 to 36 hours after the injection and lasts for weeks or even months depending on the condition being treated, says Dr. Kevin Brooks of Southern Orthopaedics & Sports Medicine in Brunswick, Ga., who treats several tour pros. Sometimes multiple injections are required, but the American Academy of Orthopaedic Surgeons recommends no more than four shots within a 12-month period.
The shot stings, mostly because the region is already sore. PGA Tour pro Gary Woodland had two injections for a torn labrum in his shoulder in 2009. "Both of them lasted only about three weeks, then I was in a lot of pain," he said. "It was just one of those deals where it's a big band-aid, and once it wears off, you're back to a lot of pain."
If it's injected improperly or too often, it can damage tissue and weaken tendons, Yocum says. "I would recommend no more than two injections. Beyond that, if it still hurts, ask yourself, What's really going on there?"
One cortisone shot can run $200-$300, but most insurance companies cover the injections.
Sounds silly, but clenching your teeth can hurt your game__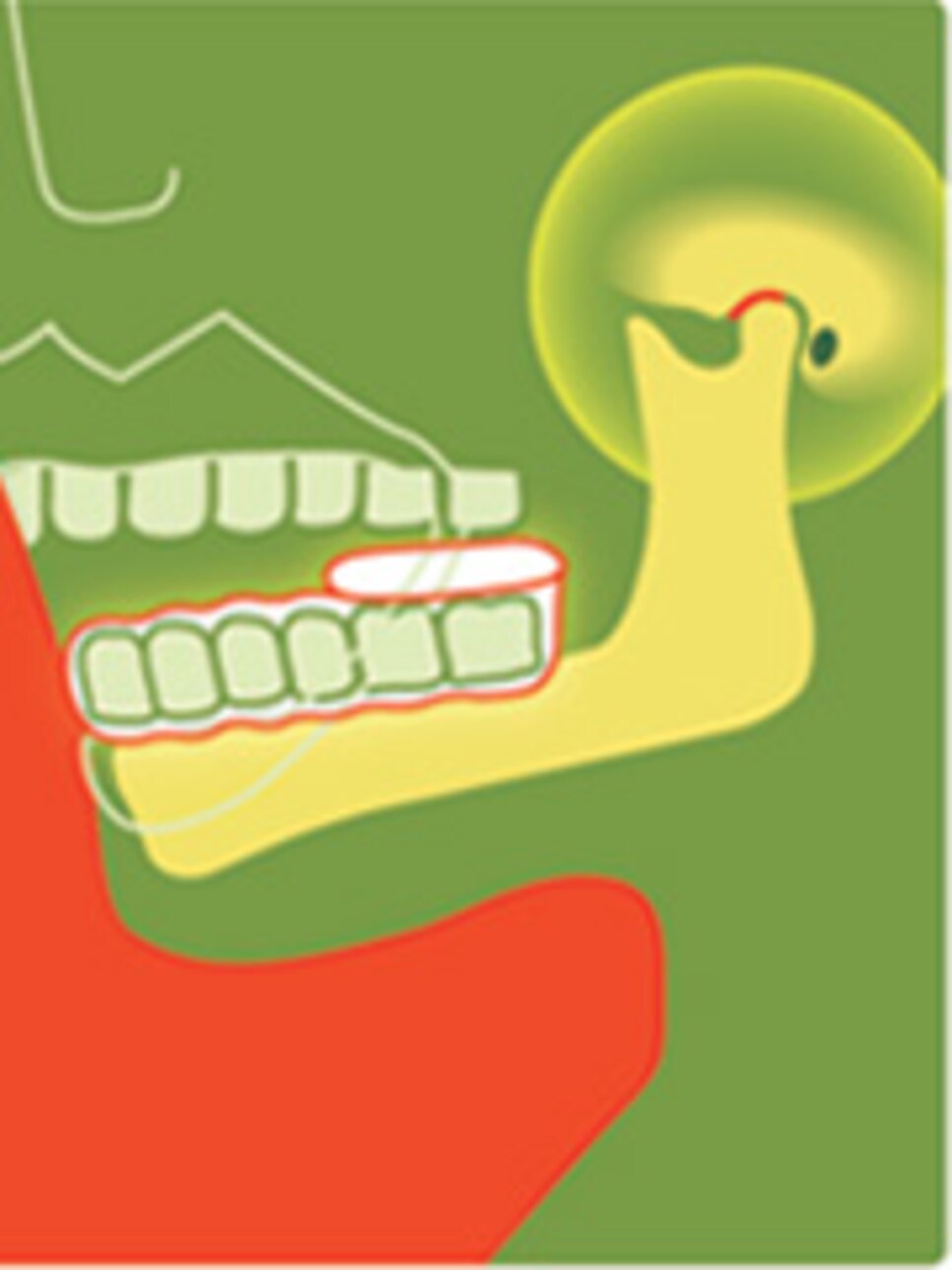 If you're the kind of golfer who carries alignment rods in your bag, has no qualms about wearing a white belt, or has ordered any training aid from a TV infomercial, then keep reading. Fitness company Under Armour has a product for you. It's called Armourbite -- a mouthpiece that sits on your lower teeth and is designed to reduce tension and fatigue caused when you clench your jaw. Essentially, the body releases a hormone called cortisol (not to be confused with the steroid cortisone) when your jaw is tightly shut, and that leads to stress and tension in other parts of the body. The mouthpiece prevents the jaw from shutting completely, reducing the release of cortisol. And because the best swings are typically generated from a relaxed state, the product could be appealing for those looking for more distance, a fluid swing or better stamina late in a round. There are two versions of the product -- a "boil-and-bite" model for $30 and a custom-fit piece for $495 that requires a mold of your teeth from a dentist. For details go to armourbite.com.