The Loop
Kasey Petty misses cut, gets proposed to at U.S. Women's Open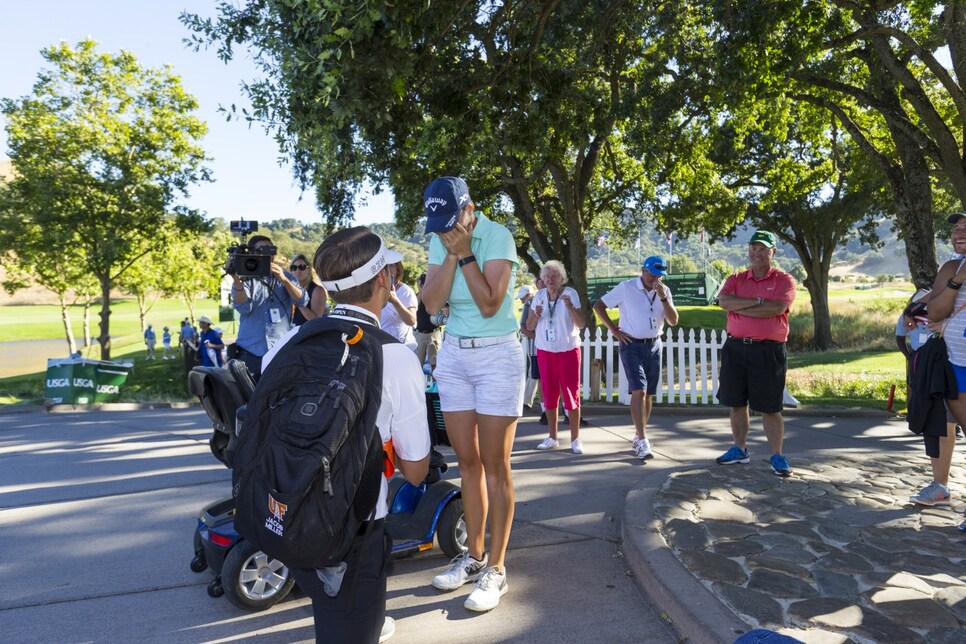 A disappointing pro debut turned into the best day of one golfer's young life on Friday at the U.S. Women's Open. Moments after Kasey Petty signed for a second-round 83 at CordeValle to miss the cut, her boyfriend got down on one knee and proposed. Suddenly, her weekend got a lot better.
"I didn't play very well, but this kind of makes up for all of that," said Petty, a few moments after. "I had a tiny little hunch about it, but after [a round of] 83, I figured maybe he's not going to do anything. But I'm happy that he did."
How's that for good timing? And here, Kasey thought the highlight of her week was going to be the practice rounds she got to play with Lydia Ko and Brooke Henderson.
Petty, 22, and Jacob Miller, an assistant golf coach at the University of Findlay, where Petty recently graduated, played their first round of golf together exactly seven years to the date (Although they didn't start dating for another five years.). Therefore, Friday seemed to be a logical time to pop the question, but Miller needed an extra nudge.
"I was going to propose the day before I headed back to school. But then she qualified for the Open and our pastor, who caddies for me, said, 'You need to do it at the Open, or I'm not caddieing for you anymore,'" Miller said.
Congrats, guys. Here's to plenty more years -- and Opens -- together.