The Loop
Kardashian family takes a swing on golf simulator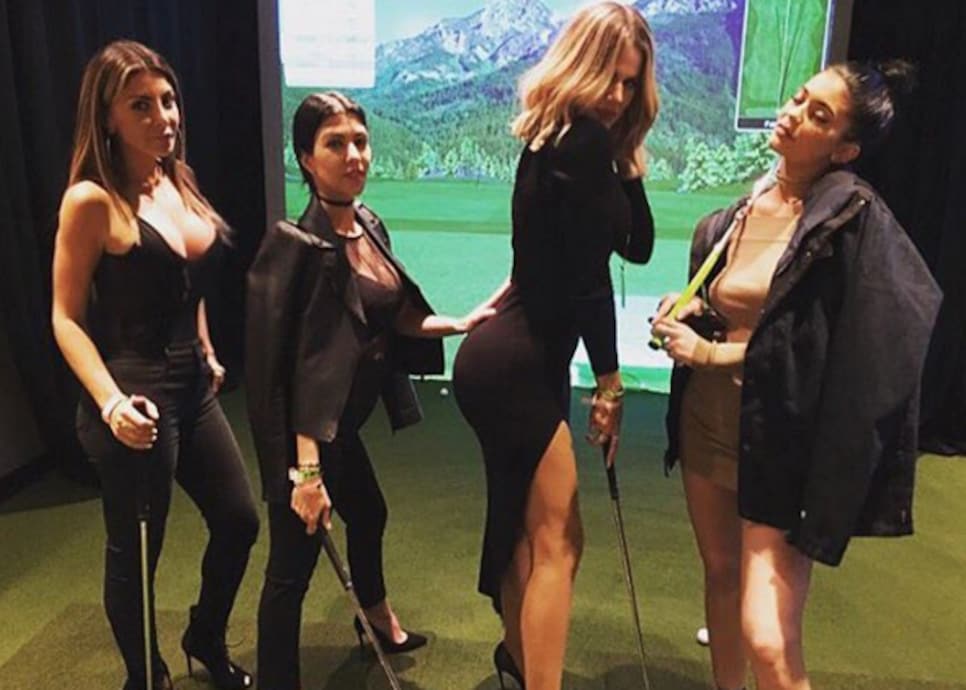 In our mostly-male office, a golf-related Instagram came whipping around email asking for help. Who is this? We can tell it's important, we just don't know what is happening here.
Don't worry guys, I got this.
What you're looking at is a photo of three of the Kardashian sisters: Kourtney, Khloe and Kylie Jenner. (Sorry, I don't know who the fourth person is. I can only do so much).
They're at The Forum concert hall in LA, which was renovated a few years ago. In that makeover, they put in a golf simulator, which you see here.
While the heels are going to be tough to swing in -- keep your hip turn to a minimum, Khloe -- they at least look like they're having fun teeing it up.
This isn't the first time the Kardashian/Jenner clan has been seen doing golf-related activities. Kourtney was at a mini-golf venue a few months ago, while Kendall, newly minted Victoria's Secret Angel, was spotted wearing this Golf hat from Tyler the Creator's line.
Caitlyn Jenner is a really good player, so maybe her love of the game is rubbing off on the rest of the family.