The Loop
Justin Verlander is skipping the World Series parade to marry Kate Upton, which is understandable
Justin Verlander played 13 seasons as the ace of the Detroit Tigers. During that time the team was able to make it all the way to the World Series twice, neither of which ended in a celebration on the field. The Tigers won just one of their nine World Series games, with Verlander going 0-3, pitching just 15 innings and giving up 12 earned runs on 18 hits. He redeemed himself in the 2013 playoffs, but the Tigers were bounced in the ALCS. In 2014, Detroit made an early exit, losing in the ALDS to the Baltimore Orioles.
With his career winding down and the Tigers struggling in recent years, it looked as though we had seen the last of Verlander on the big stage. But life wasn't all bad for the pitcher, who got engaged to supermodel Kate Upton in May 2016.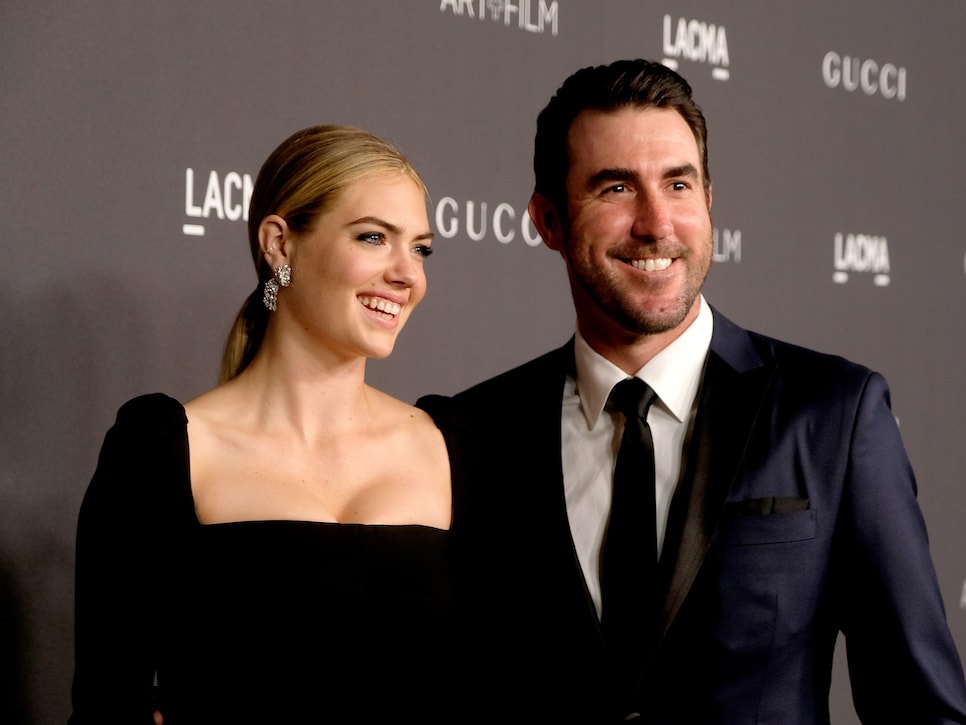 We even did a video series with the power couple.
In August, life got even better when he was traded to the Houston Astros, a team going all in for the franchise's first championship. On Wednesday night, Verlander and the Astros secured that elusive World Series ring, beating the L.A. Dodgers in Game 7. Surely, the pitcher with the Hall-of-Fame worthy career was going to take it all in, celebrate for a week straight and attend his first championship parade, right? According to MLB network insider Jon Heyman, Verlander is skipping (?!?!?!) the parade. But don't worry, it's for a very good reason:
Kate Upton, Italy, wedding … there are worse excuses. While this scheduling conflict is a tough break, it's hard to blame Verlander, who probably did not envision playing in the World Series this week back in May 2016 while still on the Tigers. Beers with the bros will have to wait. Man, really feel for ya Justin. The only guy anyone should actually feel bad for is Jose Altuve, who might love Verlander more than Upton does.