The Loop
Justin Verlander had an interesting take on whether or not the baseballs are juiced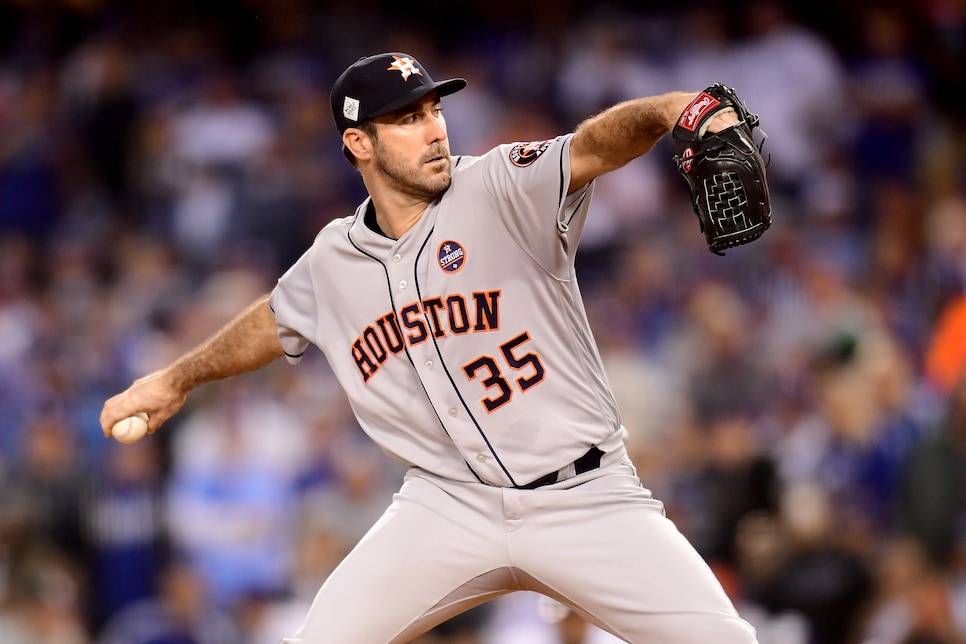 After a year that saw the MLB break a 17-year-old record for home runs in a single season, whispers of the balls being "juiced" only got louder. The wild Fall Classic between the Houston Astros and Los Angeles Dodgers that featured the most combined home runs in World Series history (22) did nothing to quiet those whispers. It was so crazy that MLB commissioner Rob Manfred had to weigh in on the matter.
If anyone had the right to complain about the balls, it was the MLB's pitchers, and many did, including Red Sox starter David Price and Astros starter Justin Verlander, who said there wasn't "much of a seam on the ball anymore," all the way back in June. But Verlander, who made the argument irrelevant in the playoffs by going 4-1 with a 2.21 ERA and striking out 38 batters, offered up another interesting take on Thursday night, saying he doesn't care if the balls are juiced or not:
This is one of the more level-headed takes of the argument so far, coming from someone who surrendered the most homers in his career in 2016 and the second-most in 2017. Here were Verlander's prior two tweets, providing some evidence for why he believes the MLB is lying about the balls:
Not sure what the rainbow stuff means, but going to assume the future Hall-of-Famer knows what he's talking about. The way some of these balls have been flying out in Spring Training, it feels like the juiced ball conspiracy theory train will reach full speed even earlier than June this season.