The Loop
Justin Timberlake's new song, Ted Cruz's elbow, and are PGA Tour caddies overpaid?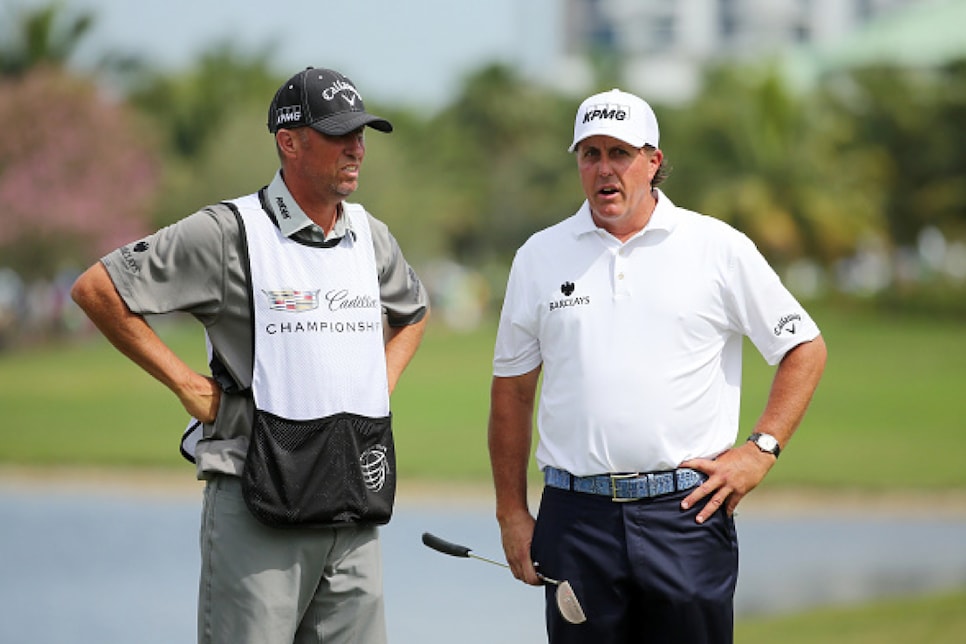 There's a pretty standard pay structure for PGA Tour caddies who don't work for Tiger Woods. In addition to having some sort of weekly salary to help cover expenses, they usually get five percent of their player's earnings if he makes the cut, seven percent if he finishes in the top 10, and 10 percent if he wins. Seems pretty fair. The more a player wins, the bigger the reward for both he and his caddie.
Apparently, not all tour pros agree.
Golf.com released its annual anonymous tour pro survey earlier this week and the most interesting response came when players were asked "Does a caddie deserve 10 percent of a winner's check?" A whopping 33 percent answered no.
With the average winner's check on the PGA Tour these days being well over $1 million, you could argue that making more than $100,000 for carrying the winner's bag is a lot. Of course, you could also argue that anyone who makes more than $1 million for playing good golf for four days can afford to be that generous. In any matter, it's something to think about when you see the winning putt holed on Sunday. And here are five other topics to discuss on the course this weekend.
1. Wells Fargo Championship: One of the biggest non-major, non-WGC events of the year, this tournament always delivers a fantastic field. It's also the last chance to get a look at Quail Hollow before the course hosts next year's PGA Championship. And if the Wells Fargo Championship doesn't excite you, talk about the Players Championship, golf's biggest non-major. That starts next week.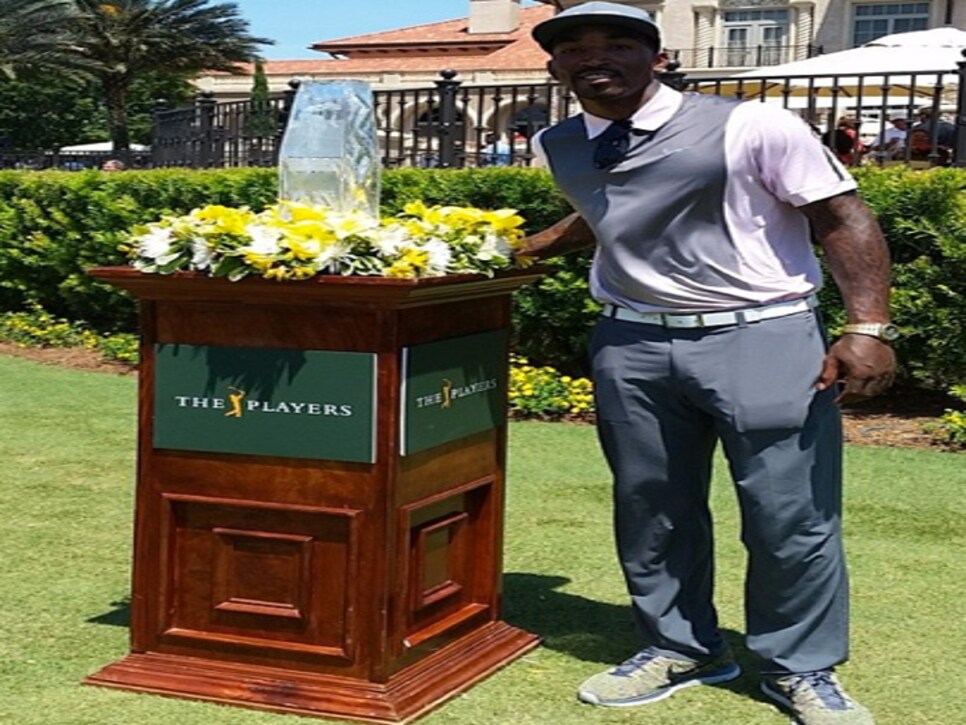 However, right now he's too busy lighting up opposing defenses. Smith hit seven three-pointers in the Cleveland Cavaliers' route of the Atlanta Hawks in Game 2 of the Eastern Conference Semifinals on Wednesday. (The team hit a record 25 threes in the game!) It's amazing to think that my Knicks basically gave Smith and Iman Shumpert away last year. Phil Jackson the coach? Legend. Phil Jackson the GM? Not so much.
3. Ted Cruz's elbow: I'm going to refrain from talking about politics, but no matter which way you lean, you had to see the amusement in this sequence:
OK, we'll just say this: Ted Cruz is an awkward dude. In any matter, we're glad his wife wasn't hurt badly and we're amazed by her dedication to play the role of supportive political wife. Look at how she just takes that hit and acts like nothing happened!
4. Leicester City: Teams always use the "nobody believed in us" rallying cry, but in this case, it's accurate. A 5,000-to-1 long shot before the season (Yes, that's five THOUSAND to one), Leicester City captured the English Premier League. Even if you don't really care about soccer (I don't), this was awesome. I just wish they happened to be my favorite sports team and I had put a few bucks on them at the start of the season like a few lucky bastards did. . .
5. Justin Timberlake: Apparently, our favorite musical golfer wrote a new song for the animated movie "Trolls." And thankfully, it was released a full six months before the movie comes out in theaters. Smart move, because you will hear this song 4,000 times this summer. Enjoy (for now):