News
Justin Thomas says Hilton Head not taking coronavirus seriously. 'It's an absolute zoo around here'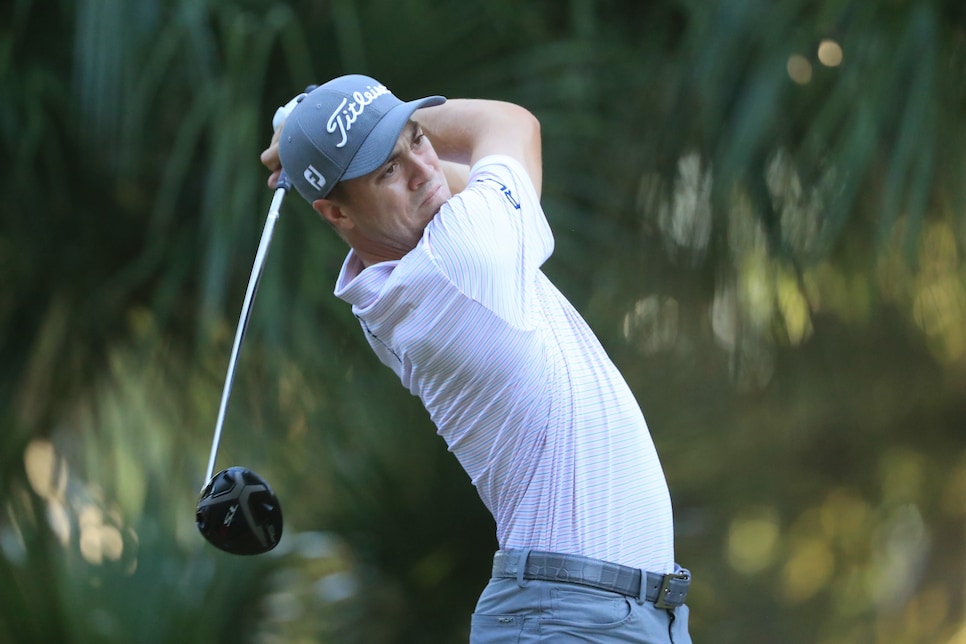 Justin Thomas hits a shot in second round of 2020 RBC Heritage.
Streeter Lecka
A day after Nick Watney became the first PGA Tour player diagnosed with COVID-19 during competition, Justin Thomas felt the surroundings may have contributed to the positive test.
Thomas, speaking Saturday morning at Harbour Town, said he's alarmed by the lack of safety measures in the area.
"Yeah, obviously, I was bummed [about Watney]. I don't want to—it's a shame because ... we have done such a great job these first two weeks," Thomas said. "I mean, no offense to Hilton Head, but they're seeming to not take it very seriously. It's an absolute zoo around here. There's people everywhere. The beaches are absolutely packed. Every restaurant, from what I've seen when I've been driving by, is absolutely crowded. So I would say it's no coincidence that there's got to be a lot of stuff going on around here.
"Unfortunately, that's not on Nick because I know he's very cautious and has done everything he can, but I would say a lot of people in this area of Hilton Head just aren't."
Thomas asserted he feels safe on the golf course, that RBC Heritage and Tour officials have followed the stringent protocols to protect the players. Still, Thomas said, that jurisdiction goes only so far.
"Unfortunately, you can't control guys going to get something to eat or whatever it might be, if you're staying in a hotel or room service or whatever it might be," Thomas said. "What I've done is I stay in a house with a chef each week with a couple of guys and keep it in that small circle. So I feel very, very safe in that regard.
"Outside, you can't control what other people have done, and I think that's what happened to Nick. He was very unlucky."
South Carolina is one of the coronavirus hot spots in the United States, recording a state-record 1,157 new confirmed cases on Saturday—topping 1,000 cases for a second day in a row. The state has registered 23,786 cases in total and 644 deaths.