The Loop
Justin Thomas on his off-the-mark first pitch at Fenway: "I'm pretty disappointed"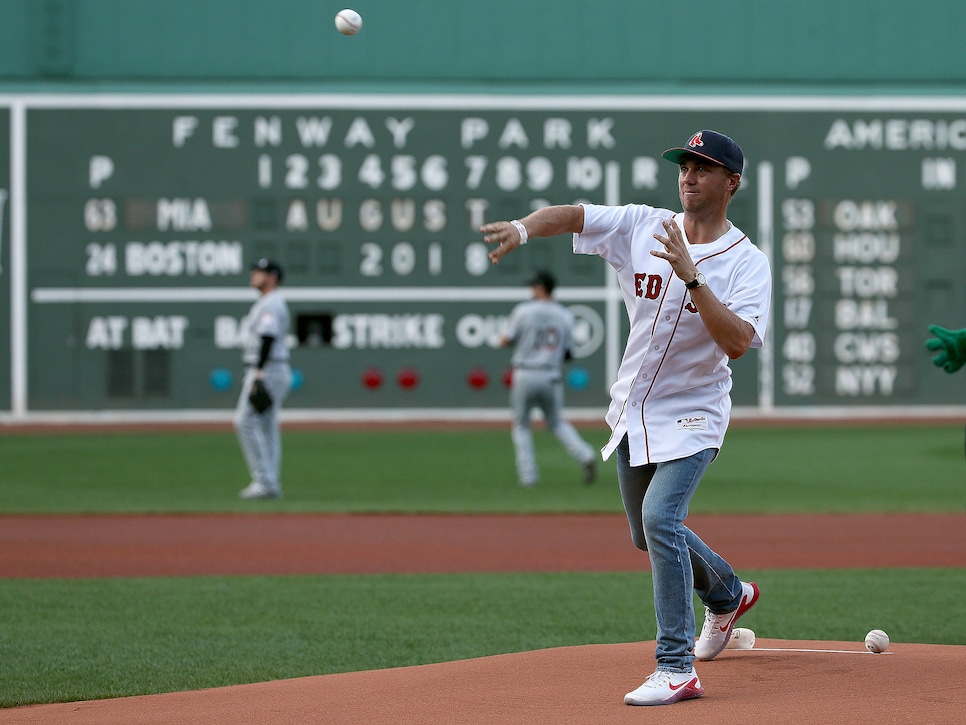 NORTON, Mass. — A year ago, Justin Thomas shot 63-66 on the weekend at TPC Boston to coast to a three-stroke victory in the Dell Technologies Championship. It was his fifth victory of the season and a couple of weeks later he put a nice bow on a Player of the Year campaign by claiming the FedEx Cup.
If only throwing out the first pitch at Wednesday night's Red Sox-Marlins game at Fenway Park went as well. Thomas, who grew up a Red Sox despite being from Kentucky, missed the plate badly, tossing the ball high and outside like a pulled drive.
"I'm pretty disappointed with an effort for my first pitch," he said Thursday. "But I was nervous, man, out of my comfort zone. I'm more than happy to hit a golf ball and do whatever I need to do with it in front of millions of people. Throwing a first pitch with no warmups, isn't exactly on the top of my favorite things to do in confidence. But it was fun. There's one thing I wasn't going to do is throw it in the dirt. So I made sure not to do that."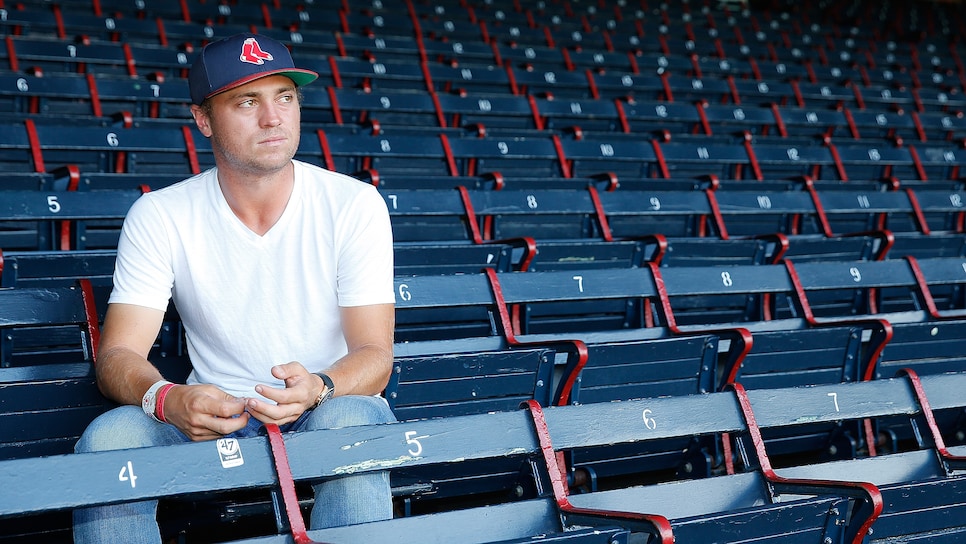 Thomas was the second player this week to throw out a first pitch. On Monday night, Bryson DeChambeau took the hill at Yankee Stadium following his victory on Sunday at The Northern Trust. He fared a little better with his pitch at least catching the top half of the strike zone.