News
Justin Thomas injured his wrist during playoff run, but considers himself ready to go for Tour Championship, Ryder Cup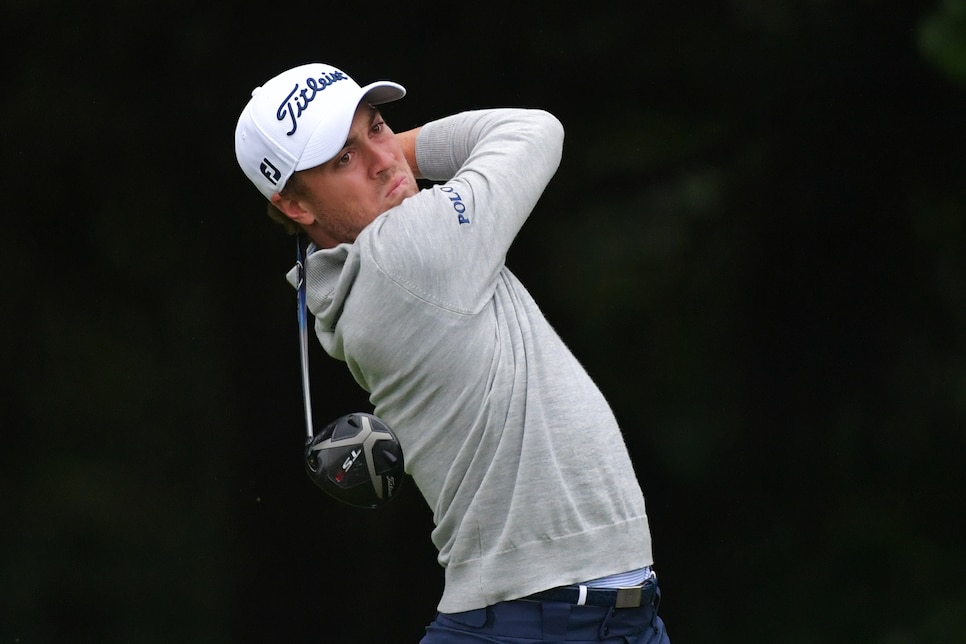 ATLANTA—Justin Thomas is the reigning FedEx Cup champ, owning a good shot at defending his crown at East Lake. Moreover, despite making his Ryder Cup debut, the 25-year-old is viewed as one of the key components to an American victory in Paris next weekend.
So it was somewhat alarming that Thomas rolled into his press conference in Atlanta with a taped-up wrist.
"Yeah, I just kind of tweaked it on the back nine at BMW (Championship)," Thomas said.
According to Thomas, the injury occurred last Monday during the final round of the BMW Championship. "I'd never had an injury before, I've never had it happen. It just kind of popped up, and yeah, I took last week off, I didn't hit a ball."
Not exactly what Jim Furyk wants to hear. In terms of demoralizing injuries, wrists are right up there with back woes for golfers. Fickle in nature, with the ability to plague a player for months.
However, Thomas downplayed the severity of the injury, saying it looked worse than it is.
"Just a little tightness," Thomas asserted. "The two, three weeks coming up, just kind of more precautionary than anything."
Thomas was still able to chip and putt during his off week, saying that his short game feels solid. In a certain perspective, he seemed thankful for the forced time off.
"You're better off being mentally fresh than you are, I would say, having my game physically fresh," Thomas said. "If I practiced a lot last week and I was grinding not only this week but most importantly next week, as well, I could have been kind of run into the ground. Getting that time off and getting some rest and just trying to get this thing healed up and feel good as soon as possible coming into Thursday was important."
Thomas begins the week ranked fifth in the FedEx Cup standings, meaning he's one of a chosen few that control their destiny at East Lake. He is looking to become the first player to go back-to-back at the FedEx Cup.
"I'm excited to have an opportunity to do something that no one has ever done, which is pretty cool," Thomas said.