TV
NBC to debut 'BagCam' with Justin Thomas and 'Bones' Mackay at Valspar Championship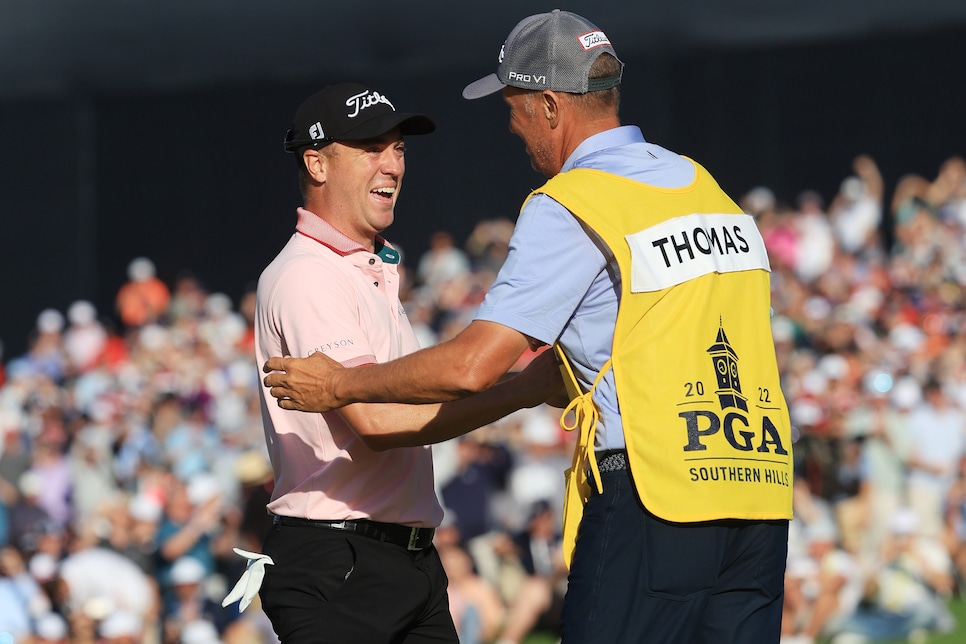 Viewers tuning into this week's Valspar Championship will be greeted with a new viewing perspective. Mainly, from Justin Thomas' irons.
NBC Sports announced Thursday that during its second-round coverage from Innisbrook the network will debut "BagCam," to give the television audience an intimate look at the view from inside the ropes. Thomas and Jim "Bones" Mackay have elected to be the guinea pigs for the experiment, with a camera being placed on top of Thomas' bag for his final two holes on Friday.
"We are always exploring ways to innovate within our golf coverage while not disrupting or interfering with what's happening on the course," said Tommy Roy, head producer for NBC Sports' golf coverage. "BagCam will provide a unique perspective for the viewers at home, and we thank Justin Thomas and Bones for letting us join them on Friday afternoon on Golf Channel and Peacock."
Interestingly, Thomas said just three years ago he wouldn't want to have a microphone on during play. "I would not wear a mic, no," Thomas said. "That's not me/ I mean, as close as those mics are on the tees and the greens and as close as I get to boom mics during competition anyway, I basically feel like I am mic'd up."
This is the second season Mackay and Thomas are working together, with the two joining forces following the 2021 Ryder Cup and eventually capturing the 2022 PGA Championship.
The move is the latest fan initiative brought by the PGA Tour and its presenting networks. Both CBS and NBC have experimented in the past few months with in-round walk-and-talks with players on weekend rounds to rave reviews, with Golf Channel airing the final round of the Tournament of Champions commercial free.