News
Justin Thomas and X-Man shine at East Lake, an update from Tiger Woods and tour pro speaks out on protests and Trump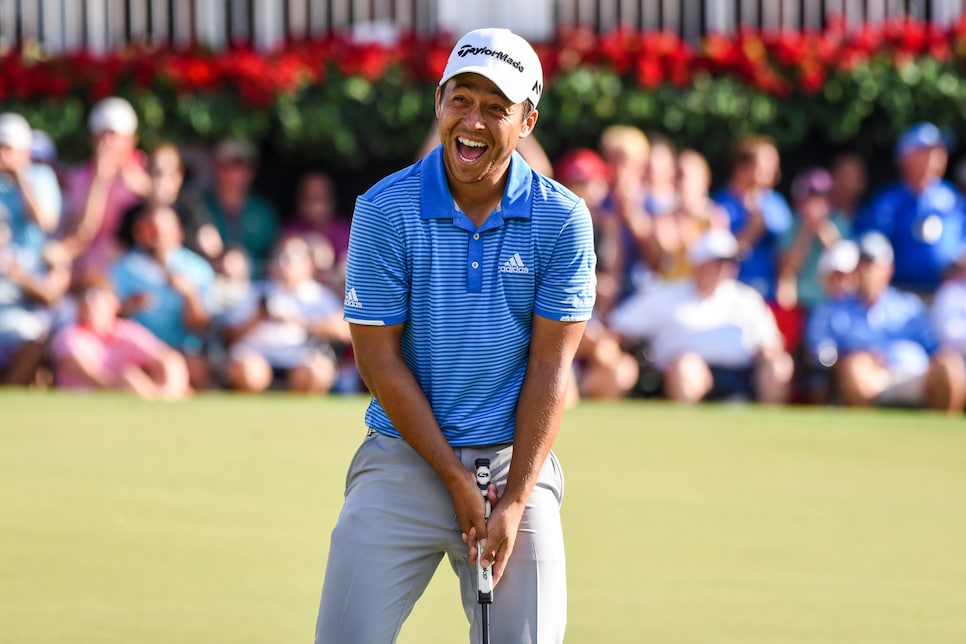 Welcome to the Dew Sweeper, your one-stop shop to catch up on the weekend action from the golf world. From the professional tours, trending news, social media headlines and upcoming events, here's every golf-related thing you need to know for the morning of Sept. 25.
Schauffele grabs Tour Championship
This time last year, Xander Schauffele was competing in the Web.com Tour Finals. Don't think the X-Man has to worry about a return to the minors for quite some time.
Schauffele, who rose to prominence at Erin Hills and won the Greenbrier Classic, put the finishing touches on breakthrough campaign by capturing the Tour Championship. While the final pairing of Paul Casey and Kevin Kisner failed to find red numbers on Sunday, Schauffele's steady play kept him afloat, tapping in a two-footer -- albeit one that traversed the entire cup -- on the par-5 18th for a one-shot victory over Justin Thomas.
The 23-year-old became the first rookie to win the tournament, locking up Rookie of the Year honors in the process. More importantly, the victory delivers three years of tour-card security, along with a $3.5 million payday (which is more than he's made in his entire career). It's a shame Schauffele won't be at the Presidents Cup; with two wins and eight top 20s in his last 11 outings, he's one of the hottest players in the sport. Of course, if the past three months are any indication, Schauffele's name should be a common leader board sight for the foreseeable future.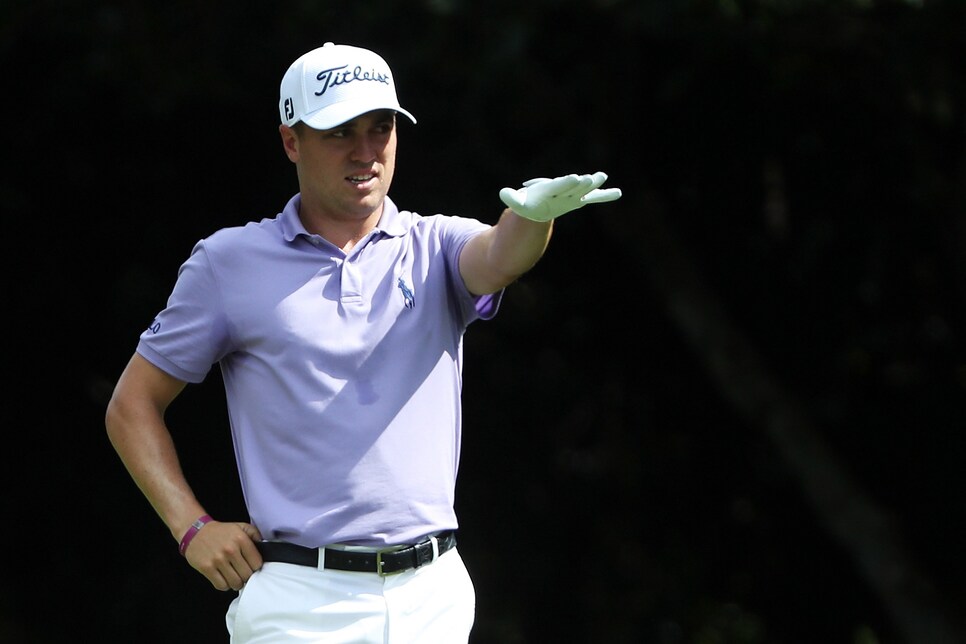 Sam Greenwood/Getty Images
Thomas leaves Atlanta $10 million richer
If 2017 qualifies as a "breakthrough" for Schauffele, how do you calibrate the efforts of Justin Thomas? "Arrival" has been a word used in some parts, and we suppose that applies, at least in the same vein that Cortés "arrived" to the New World.
Though he fell a stroke short in Atlanta, his runner-up finish was good enough to win the FedEx Cup and its $10 million prize. It's the bow on a season that reads more like a career highlight reel. Five wins, including the PGA Championship, a playoff victory and back-to-back Ws in Hawaii. Just the eighth player to break 60 on the PGA Tour, posting the lowest U.S. Open round in relation to par. Twelve top 10s in just 25 appearances, and with his FedEx Cup windfall, over $20 million in earnings.
Spieth, Dustin Johnson and Hideki Matsuyama posted years that, in any other campaign, would be viable contenders for Player of the Year. Unfortunately for that trio, only one player gets the trophy, and there's no doubting who's mantle will house it.
From a victory at Colonial to a sterling PGA run to earning an invite to the Presidents Cup, it's been a hell of a season for Kevin Kisner. The cherry on top came this weekend, although it had nothing to do with the action inside the ropes.
On Friday, Kisner took to Twitter with a peculiar request, seeking a helicopter ride from East Lake to Athens to watch his beloved Georgia Bulldogs play Mississippi State on Saturday night. Luckily for Kiz, Justin Thomas (that name keeps popping up, doesn't it?) had a friend in the area who owned a chopper, granting Kisner's request and leading to this fantastic photo following his third round at East Lake:
Better yet, Kisner witnessed his alma mater dismantle Mississippi State 31-3 from the sidelines.
So sure, his Sunday performance fell short of the Tour Championship and FedEx Cup titles, but it's hard to call Kisner anything but a winner.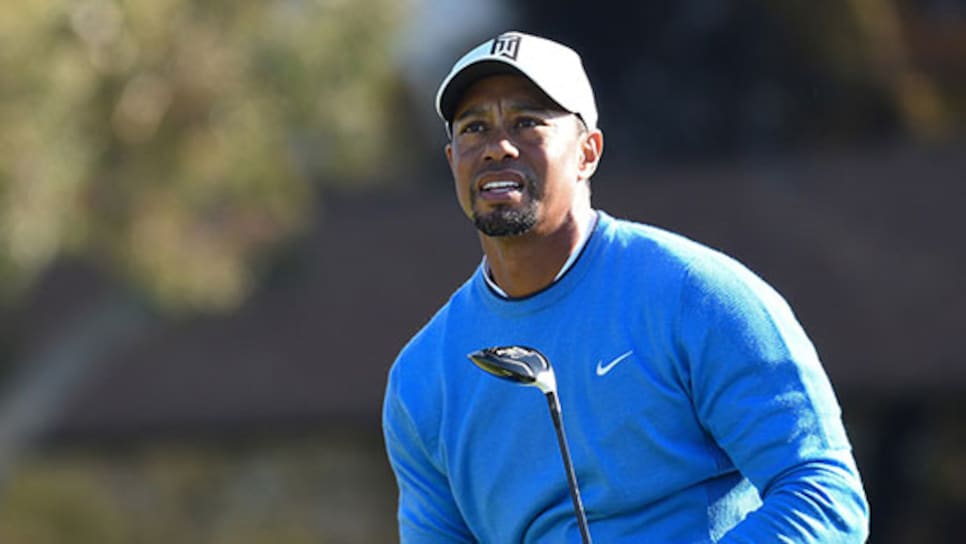 Tiger gives update on health
On Friday, Tiger Woods posted an update on his recovery from surgery, saying that, while he remains limited in golf activities, he's continuing to inch back towards a return.
"I'm starting to hit the ball a little further—60-yard shots," Woods wrote. "I have not taken a full swing since my back fusion surgery last April, but continue to chip and putt every day."
The 14-time major winner also stated that his workout regimen has become more aggressive, including "running on a treadmill, biking, swimming and lifting weights twice a day."
However, don't expect to see Woods teeing it up anytime soon, as the 41-year-old stated, "I don't know what kind of swing I'm going to use. I just don't know what my body is going to allow me to do."
Woods will be at Liberty National for this week's Presidents Cup, serving as an assistant captain to Steve Stricker.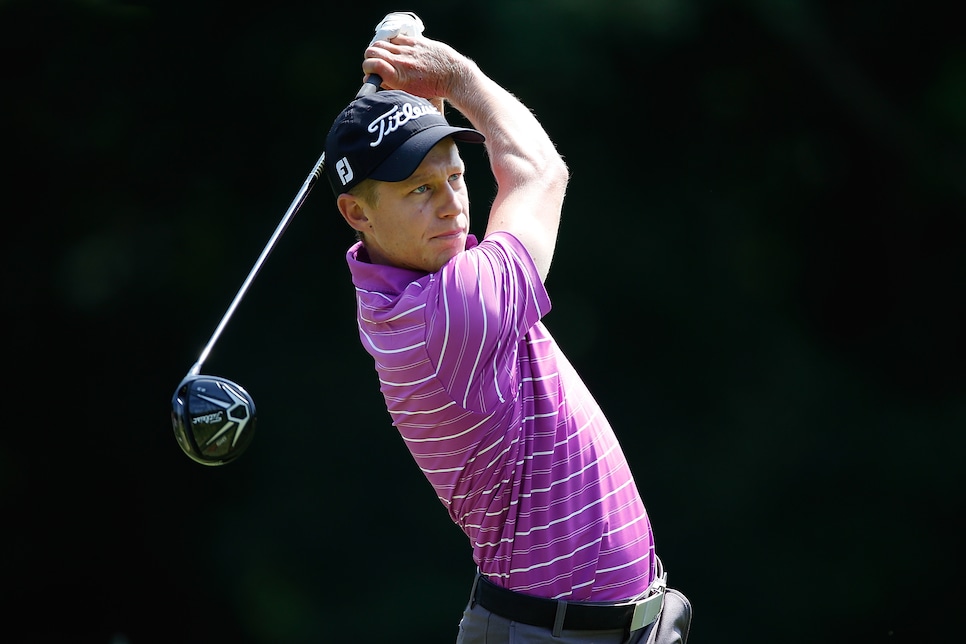 Pro speaks out on protests, Trump
Following President Donald Trump's weekend comments on athletes taking a knee during the national anthem, Peter Malnati responded to the year-long debate, becoming one of the first professional golfers to speak out on the issue.
"Those who kneel during the national anthem aren't disrespecting the heroes who sacrificed to defend the United States," Malnati said. "Those who kneel are pointing out that as a nation, we are not doing a good job of upholding the values for which people sacrificed."
The 30-year-old also took a shot at the White House. "The current administration in Washington has made it very clear they don't want the United States to be a nation that cares for those on the margins of society. Or a nation that celebrates freedom and equality."
Malnati, who's fully exempt on tour for next season, finished his note with a personal declaration.
"I stand for freedom. I stand for 'justice for all.' I stand for equality, for empathy, and for compassion.
"I kneel to hubris and greed. Therefore, I take a knee for the flag that represents this administration. Not because I don't love this country, but because I do."