News
Justin Thomas' 63 'an instant classic...what you saw we'll be talking about 30 years from now'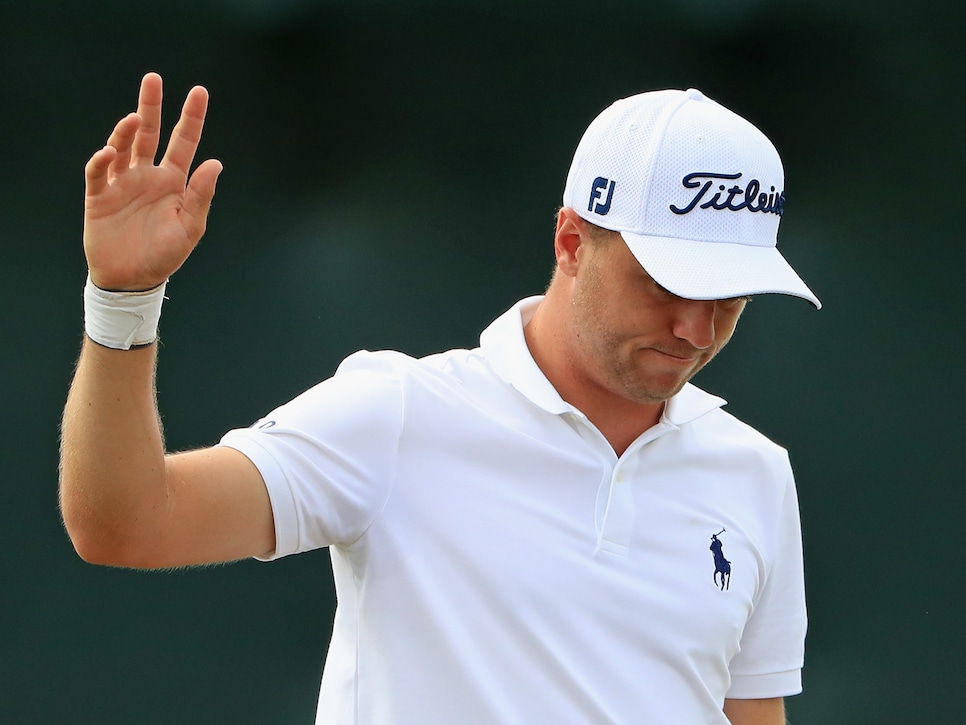 Whatever the merits of the arguments that Erin Hills was too soft, the ball goes too far, or whether Justin Thomas' nine-under par 63 was or was not a record, Golf Channel's analysts were having none of it.
"The closest I can get to how many rounds have been played in U.S. Open history is over 50,000 rounds," Brandel Chamblee said on Golf Channel's Live from the U.S. Open Saturday evening. "Today was an instant classic. What you saw today we'll be talking about 30 years from now, the same way we'll be talking about Johnny Miller in 1973, the same way we replay the chip shot that Tom Watson made in 1982 and the 1-iron Nicklaus made in '72, and the time Palmer threw his hat. This is an instant classic.
"Think about those 3-woods Justin Thomas hit on the last hole. There are lots of people that like to say the ball. It's not. That's part of it, but the larger part it's the athlete. And you saw one today. You saw lots of them today. But you saw a guy hit that 3-wood and just blistered it. Hit is almost in the hole at the 15th, then right on cue another 3-wood, 'be right.' It takes so much talent and skill to be able to hit a 3-wood on the green let alone laser-like back-to-back shots at 15 and at 18. Instant classic, and I was privileged to sit here and watch it unfold."
David Duval acknowledged equipment's role, but quickly moved past it. "You're seeing the evolution of the athlete, combined with the technology in the game, that's gone on for about 15, 16 years now, and this is what it produces," he said. "To me, you need to embrace it and enjoy it. You know what? you could argue he just hit a 3-wood 299 yards. Well, yeah. Let's see someone else do that. How many people can do that?
"I enjoy watching these guys go out and do it. I can't do it. Can you?"
Frank Nobilo predicted that some will scoff at the notion it was historic. "If you just allow them to be a little aggressive, just a little bit, the risks they will take just to go low. And we've also seen the evolution of Justin Thomas. The 59, they say, 'well, it was a short golf course and he'd won the week before.' These guys can never seem to do enough. Even this, this will be critiqued, It was seventy-eight-hundred yards. a par of 72. It' s just quite remarkable, when you start analyzing the shots."