Approach Shots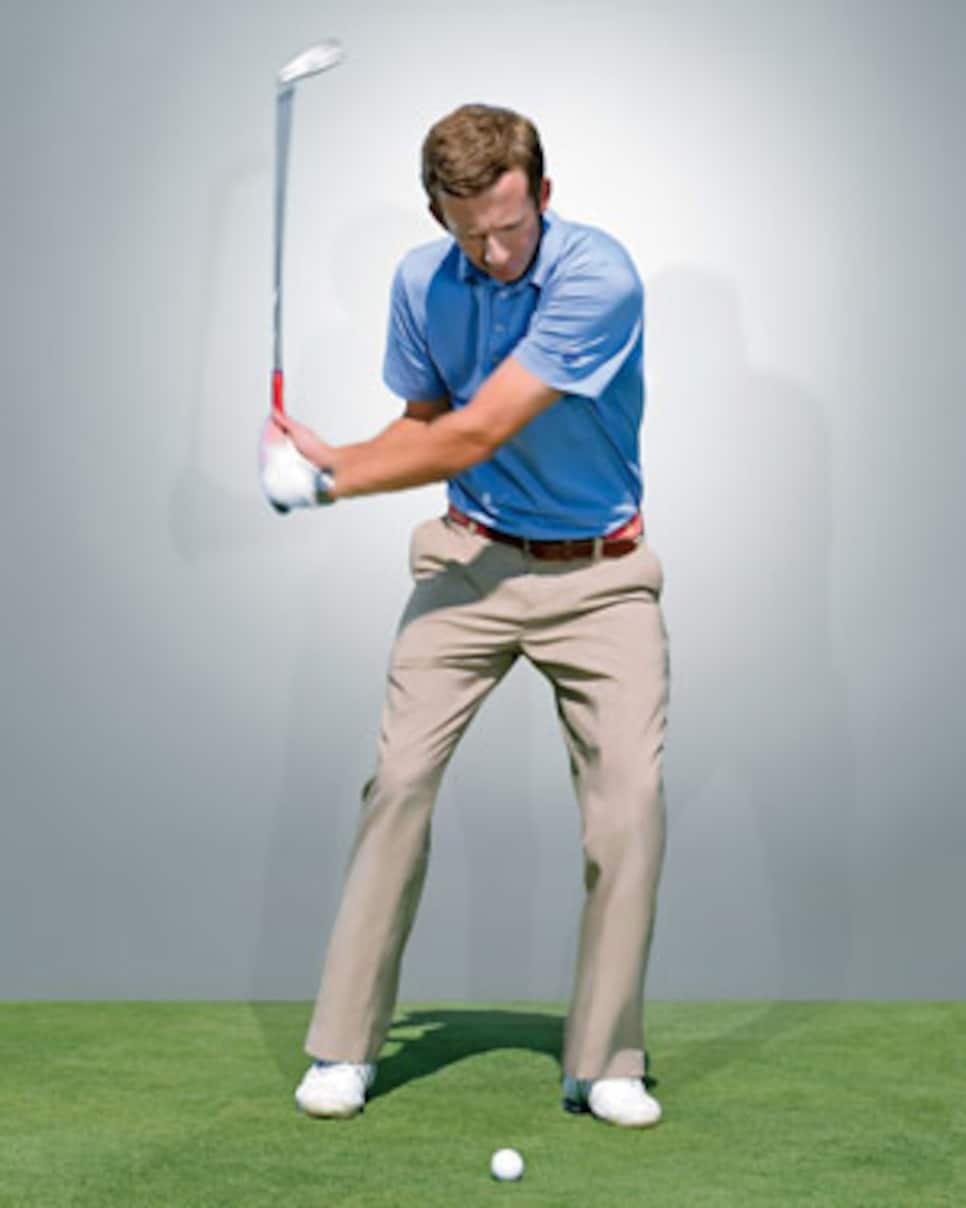 Wouldn't it be great to hit an 8-iron from where you're used to hitting a 7? You can do it with one adjustment: Deloft the club at impact. As you start down from the top, shift your front knee over your front foot (see photo). This will get you hitting down on the ball with the shaft leaning toward the target—that's what delofts the clubface. You'll also make contact before the club hits the ground, which improves impact and, therefore, distance. Best of all, you don't have to mess with your timing by swinging harder.
Age: 28 | Lesson Rate: $150/hour
Facility: Old Memorial G.C., Tampa; Caves Valley G.C., Owings Mills, Md.
My Method: "I try to keep it simple so students understand the message. But I also want to educate them on why the ball is doing whatever it's doing. If I increase their golf IQ, they'll score better."
My Advice: "When making swing changes, give yourself time to get comfortable. The bridge between swinging better and scoring better is on-course practice. Create a plan with your teacher and stick to it."