The Loop
Justin Rose: The U.S. is "a sleeping giant" heading into Ryder Cup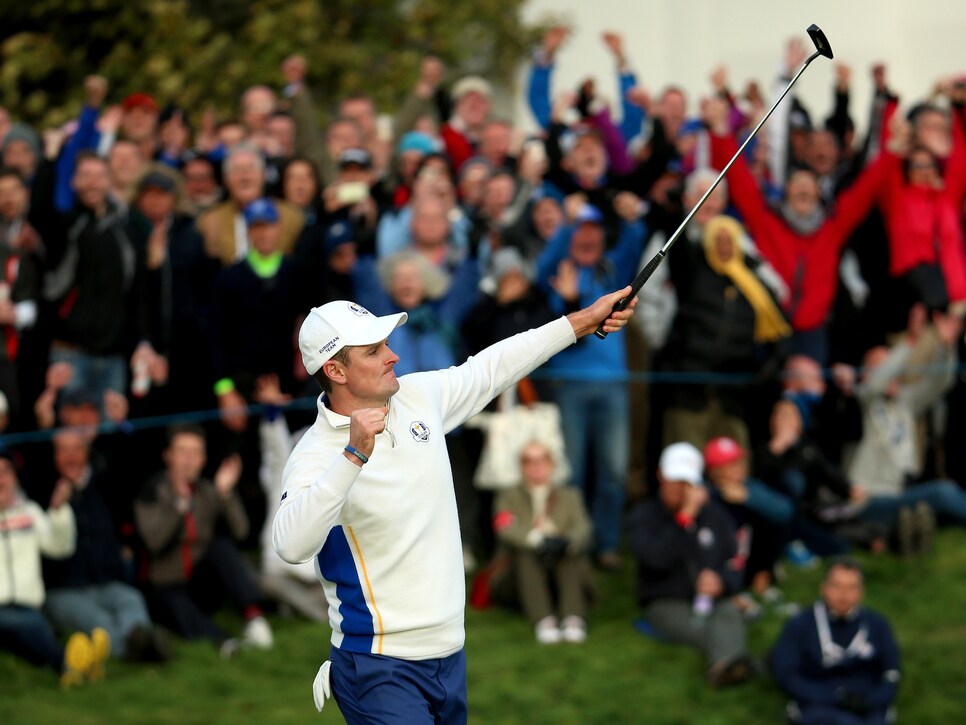 The Americans are in the midst of a Ryder Cup drought, losing six of the past seven matches. These woes have been magnified by the Meltdown in Medinah in 2012 and a non-competitive affair at Gleneagles in 2014.
But, according to European star Justin Rose, the abysmal U.S. record as of late is not indicative of American play.
"I feel like it's been a lot closer than it is," Rose said to Golf.com. "It's almost like you're waking a sleeping giant, in a way, because the American team is getting very hungry. They're not liking being on the receiving end of so many defeats."
Aside from wave of U.S. youth like Jordan Spieth, Rickie Fowler and Patrick Reed, the 2013 U.S. Open winner said the renewed sense of urgency from the Americans has the European team on guard.
"We're not resting on our laurels," Rose continued. "I think it's very important for us to go into the Ryder Cup staying very, very hungry as a team. And knowing that we're going to be up against it."
The 2016 Ryder Cup will be at Hazeltine National Golf Club outside of Minneapolis. The event starts on September 30th.