The Loop
Justin Rose scores with an assist from Steph Curry
Golf, basketball, it's all the same at its core, isn't it? Just put the ball in the hole.
Justin Rose is now headed for the Golden State, a warrior who earned his bona fides with birdies on the final two holes to win the Zurich Classic of New Orleans by one on Sunday.
"Great athletes you look up to, that's what they do," Rose said moments after extending his streak of years with a PGA Tour victory to six. "In the big moments they want the ball. And they make big shots and big putts and that's luckily today what I inspired myself to do."
He took his inspiration from a shooting guard of renown who came through with an assist that won this one for Rose. On Friday night, Rose attended the Warriors-Pelicans game in New Orleans, where Curry salvaged an off night shooting with an improbable three-pointer to tie the game at the of regulation.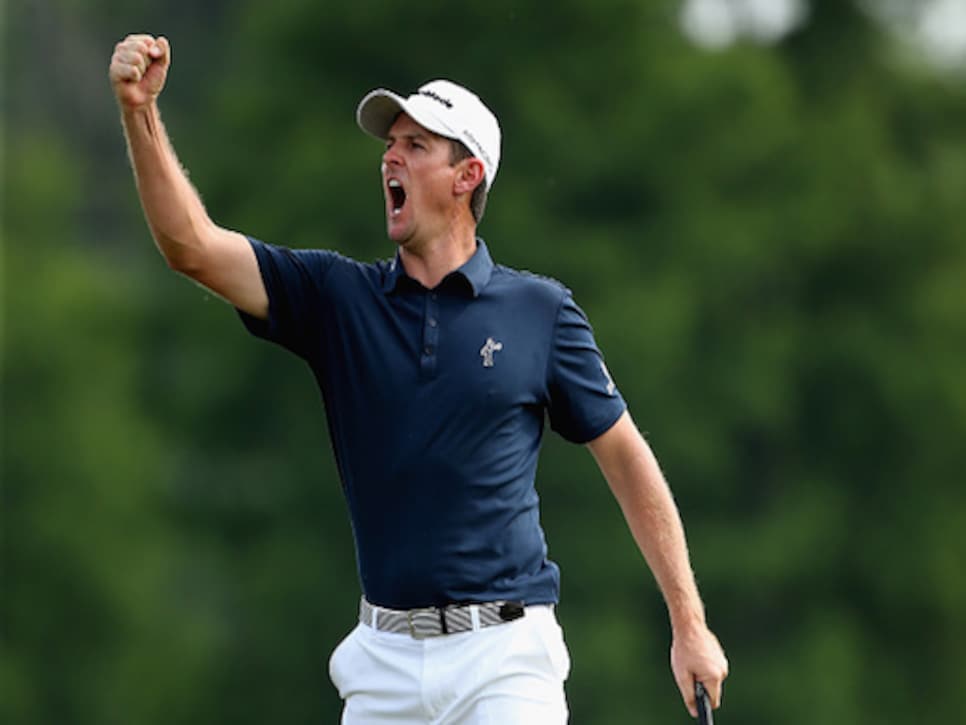 "Yesterday I felt like I had gone cold in my round," Rose said. "I started off hot, went cold and Fooch [Mark Fulcher, his caddie] just said, come on, just remember Steph Curry.' He went cold, but he kept wanting the ball, kept shooting threes, kept believing in himself. That was our mentality. As soon as he said that I had a 12-footer, kept visualizing it going in and I made it. It kind of righted the ship."
Then he came through with the clutch birdies at the end of the final round — "our version of what exactly happened in that [Warriors] game," he said — that will make him among the favorites in the WGC-Cadillac Match Play in San Francisco this week and the Players Championship the week after in the run-up to the U.S. Open.
In his previous start, Rose, 34, tied for second in the Masters and is "operating at a very good level right now," he said.
An indifferent start to the year began at Augusta National to give way to the kind of form he has shown in ensconcing himself in the top 10 in the World Ranking for more than three years.
"I'm really excited about the rest of the year now," he said at Augusta. "It's a good momentum starter for me. I tried to tell myself that this year for me is going to be about April to September, when the big tournaments come around, that that's when I want to play well. You look at Rory's year last year, it was all about how he played in the summer. I'm very happy it turned around this week in a major championship."