News
Justin Rose officially splits from Honma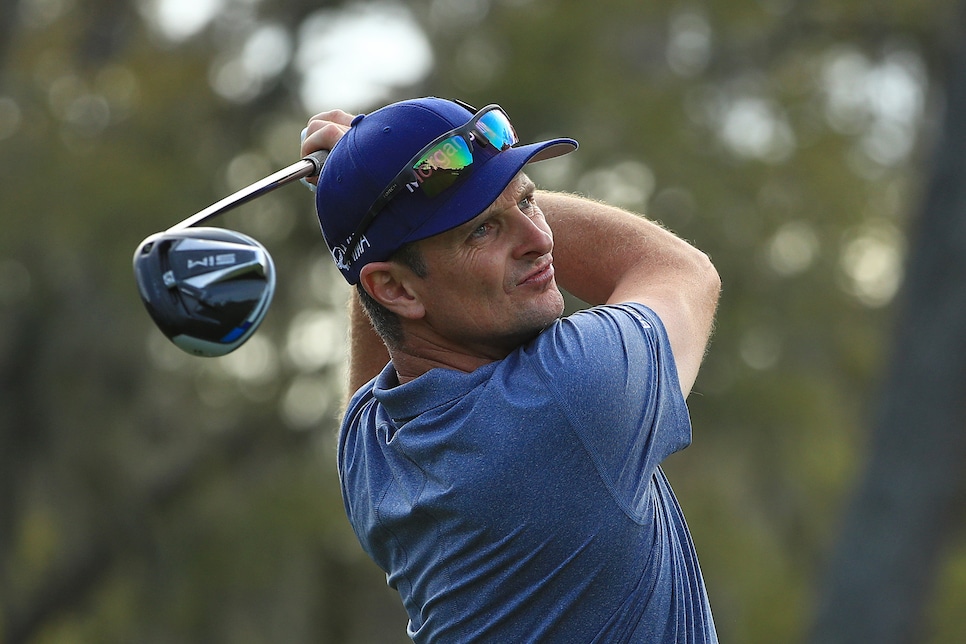 The worst kept equipment secret in golf has been made official.
Months after putting a competing manufacturer's clubs in play, Justin Rose has split from Honma. The two sides confirmed the news in a joint statement.
"For over a year, Justin worked closely with our team to help develop innovative and top­-performing lines of Honma woods and irons," John Kawaja, president of Honma Golf North America, said in a release. "His pursuit of perfection, approach to product testing and feedback has produced great value to Honma."
Added Rose: "I am hopeful that during our time of partnership, we have laid the groundwork for Honma to continue to expand their brand. We both feel it is the right time to pursue our own paths."
The marriage between Rose and Honma was short-lived. The former No. 1 signed with the Japanese-based company in 2019, instantly becoming their most significant endorsement in the brand's history. In his second event using Honma products, Rose won the 2019 Farmers Insurance Open. However, he fell from the top spot in the OWGR rankings to No. 14 in less than a year. At the 2020 Honda Classic, Rose showed up with a TaylorMade driver; when he reached Bay Hill, there was not a single piece of Honma equipment in his bag.